Earlier this month, Facebook published an article on its site discussing how visible brands and businesses should be in users' news feeds. According to Facebook, its goal is to cut down on overtly promotional updates from brands, thereby making the user experience more enjoyable.
As the article reads, "Beginning in January 2015, people will see less of this type of content in their News Feeds. As we've said before, News Feed is already a competitive place—as more people and Pages are posting content, competition to appear in News Feed has increased. All of this means that Pages that post promotional creative should expect their organic distribution to fall significantly over time."
While this makes sense from a user's point of view and should reduce the types of updates that are very clearly and blatantly promotional, it also raises the question of how this will be managed, especially when you look at one of the examples Facebook used as the type of posts it will be censoring: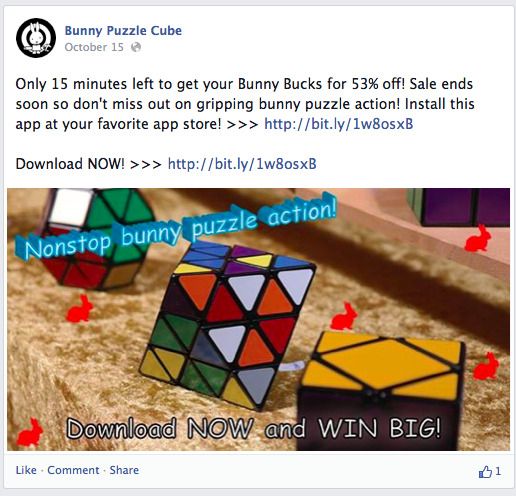 Does this update have a lot of calls to action? Sure. But then, so do many of the ads on Facebook.
This "censorship" could lead to the problem of not only organic reach dropping (which businesses have seen happening for several months now), but paid advertisements that don't meet Facebook's quality control being usurped by even more promotional ads, because they know how to operate the marketplace bid system better.
Do these changes mean Facebook is becoming less of a relevant marketing outpost for businesses? Not necessarily. But if your business is finding Facebook less attractive with each new algorithm change, what are the alternatives, and should you be investing any time and money there? There are two that smart marketing may want to investigate.
Thursday Market
Recently launched and still in beta mode, Thursday Market takes an almost old-school approach to marketing and business growth.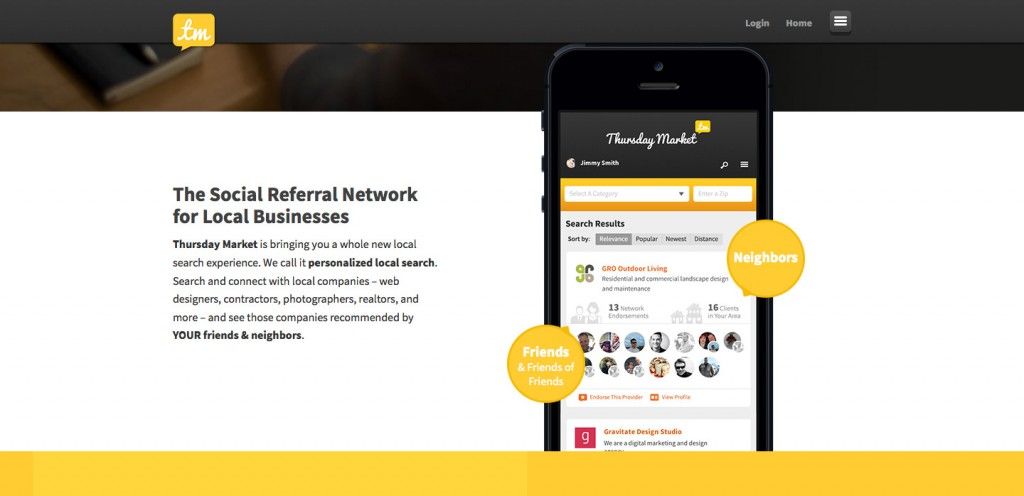 The platform refers to itself as "personalized local search," albeit in an online format. By allowing businesses to market based on location, as well as partnering with like-minded or complementary business owners, Thursday Market hopes to offer the most integrated experience for consumers looking for a specific solution. For example, contractors could partner with realtors and local building services to help a house-hunter not only find their ideal home but also furnish and decorate it to their exact taste, all as part of the same buying experience.
Thursday Market is heavily built on word-of-mouth referrals which, I'm sure you know, offer much more credence than some blind ad in a poorly targeted publication. While not a new idea, the execution and geographical scope of Thursday Market makes it worth checking out.
Nextdoor
As Facebook continues to chug along as a huge monolith of a social network, a lot of users are looking for a more personal experience. This has led to the success of such networks as Path and Whisper, among others.
Into this fray comes Nextdoor. Billed as "the private social network for you," Nextdoor's goal is to make it as easy as possible for neighbors to not only talk online with each other but to improve their users' lives by connecting them with local services they may not be aware of.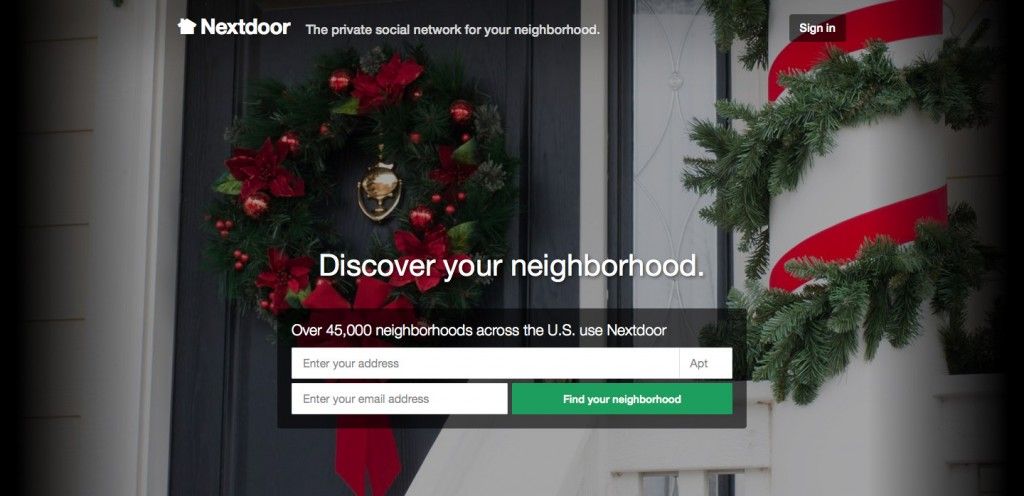 These can range from something as simple as a recommended gardener to a list of the best restaurants for families with young children. Nextdoor is built on the premise of trustworthiness and taps into that feeling of friendship and community traditionally found in neighborhoods, all while supporting local businesses.
Because of this, Nextdoor offers the opportunity for businesses to create more personalized listings. Much like Thursday Market, it's the weight that's placed on referral and word-of-mouth that can yield the biggest return on Nextdoor. This makes the platform a far more effective solution for local businesses than Facebook's more expensive, and often less effective, offering.
Thursday Market and Nextdoor are just two alternatives for business owners who are disappointed with Facebook's continued shift away from business benefits. Because both networks place value on the individual connection, they would seem a good match for companies looking for the kind of business relationship that's becoming increasingly difficult to find on Facebook.
Read more articles on social media. 
Photo: iStockphoto