Imagine. You've worked hard building a brand in the crowded field of fashion jewelry. Your original designs are sold in some of the most prestigious stores in the U.S. and internationally. Your styles have been spotted on Hollywood stars and in many major magazines like Vogue, InStyle, and Elle. You've been trading messages with a chain of fashion accessories stores, but have yet to take a meeting. While traveling you buy US Magazine, and are shocked to see a layout featuring one of your intricately designed and beaded necklaces, which retails for $745, next to a noticeably cheaper version offered by the chain store for 20 bucks.
While that sounds like a nightmare for most entrepreneurs, it was a sad reality for Jodie and Danielle Snyder, the sisters behind the successful jewelry design company Dannijo.

Unfortuantely, this isn't the first time Dannijo's designs have been "borrowed." In fact Danielle Snyder, Dannijo's creative director, says they've "been ripped off by companies large and small." "It's upsetting when you see a knock-off." Danielle Snyder says. "You define yourself by how creative you are, and when someone takes your ideas and puts their name on it" you can't help but react emotionally. "But," she adds, "you need to be smart about how you handle it." After hearing from Dannijo's lawyers, Charming Charlie, a chain of more than 200 stores, stopped selling the necklace.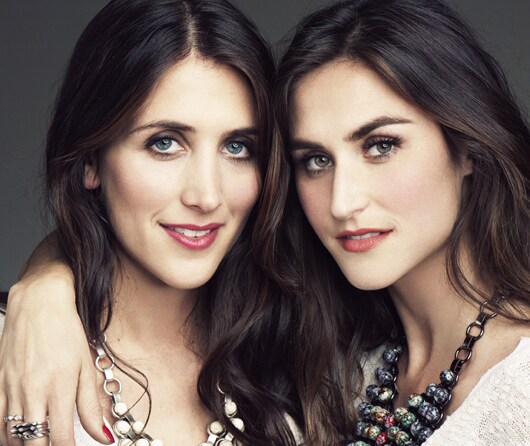 Courtesy of Jodie Snyder and Danielle Snyder

When Samsung was found guilty of infringing some Apple patents it made the headlines. Unfortunately, small-business entrepreneurs, like Jodie and Danielle Synder, have their ideas and products ripped off nearly every day—and it never makes headlines.
In this feature, we look at three businesses—Dannijo, Eyes Cream Shades, and Bambino Balls. Each had their ideas stolen and each reacted differently to the theft. We'll also look at the state of IP legislation, and what the government is trying to do about it.
I've Been Robbed
Faith Smith is the founder of Eyes Cream Shades. Ten years ago, armed with nothing but credit cards, Smith set out to revolutionize kids' sunglasses, which were treated more like novelty items. And they weren't very safe—some actually contained lead paint. Smith aimed her styles at the optical market, and to go with her vision, crafted a concept built around European-style ice cream carts.

Smith bootstrapped her business, and because the concept was so fresh received a lot of industry press attention. Then she got a call from someone who had seen her "cute little carts" at an industry trade show in New York. Smith, who runs her business from California, was surprised, since she had not attended the show. After investigating she learned a small chain of optical stores had "adopted" her concept, including her company name, logo and ice cream carts. But Smith says their glasses "are of a lesser quality" which "reflects badly on my brand."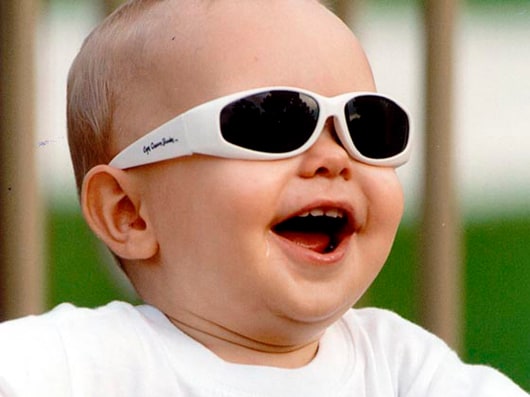 Courtesy of  Eyes Cream Shades
This affected Smith emotionally. "I felt like someone robbed me." Smith partly blames the law. "Trademark laws are really screwed up," she says. "Businesses have lost their names because people outspent them in lawyer's fees." Trademark laws, she contends, are "written to protect bigger businesses and need to be updated. Why spend money on getting a trademark if it offers no real protection?"
Smith's lawyer Dana Robinson, a trademark and patent attorney who also runs an IP law clinic at the University of San Diego where he's on the faculty, understands his client's frustrations. "It's confusing for small-business owners, " he says. "They think if they register a trademark, and they tell [abusers] to stop using their trademark, they will." But that's not the way it works. In many cases, Robinson explains, "after receiving a cease-and-desist letter, the infringers will say 'We don't think we're infringing on the trademark.' That's when entrepreneurs have ask 'Do I  want to hire a lawyer and pursue it?' Rarely does the owner of the trademark get what they want."
The Snyder sisters also find it frustrating. "It's upsetting when someone takes your ideas, and you can't really do anything about it. It takes too much time and energy to fight it." Danielle Snyder says.
To Fight or Not Fight
Several years ago Clint Greenleaf, the CEO of Greenleaf Book Group, a successful independent hybrid book publisher, was holding his young daughter like a football and realized "she was always in pink or purple onesies. I thought if I was holding her like a football, why not put her in a football-type outfit?"
Greenleaf searched the market, found nothing, and like the quintessential entrepreneur he is created his own onesies. When people asked where they could get one, he realized he was on to something and launched the Bambino Balls website in 2008. His designs were knocked off later that year.
Since then, Greenleaf has expanded his offerings to 12 sports, and t-shirts. He says he finds it interesting that his competitors not only knock off his designs, but also charge more for an inferior product. He is alternately flattered that someone considers his ideas clever enough to copy, and "on a guttural level, wants to punch them."
So far he's declined to fight back. "I have a day job," he explains. "I might fight them if it were my full-time business." But, he contends, "I'm better off putting my energy into growing the business than fighting IP. Legal fights, when you win, you still lose. I realize all I need to do is take care of my customers and provide good products."
What's Being Done for Small Businesses
It might be good enough, but is it fair? None of the entrepreneurs I talked to think so. They all wished the USPTO (United States Patent and Trademark Office) would more proactively support small-business owners. Last year the America Invents Act (AIA—also known as the Patent Reform Act of 2011) was passed, and, according to Charley Moore, founder and executive chairman of Rocket Lawyer "the first wave of rules" went into effect last month. These are says Moore, "intended to speed up the process of granting patents, [as well as] ensure some recourse for wrongly issued patents."
Robinson says the AIA law mostly helps big businesses fight off phony patent claims. But the law creates more regional patent offices, which will give entrepreneurs more access. Moore agrees, "The AIA does not, unfortunately, make it any cheaper to [go to court]. At the moment, the United Kingdom is leading the way in affordable patent litigation for small businesses—the U.S might yet follow." 
Robinson says if something like this happens to you, it won't necessarily cost you a fortune. If the case is one where damages might be awarded, then it's likely an attorney will work for you on a contingency basis. Or he suggests hiring a lawyer for an hour to send a cease-and-desist letter. "More than half the time sending a demand letter works." Moore says the "designers of legislation are caught between wanting to make the legal process accessible for those who are truly wronged, and not wanting to encourage more lawsuits."
Most business owners are aware that making one small change in a design generally negates a claim, too. But that doesn't lessen the impact. As Smith of Eyes Cream Shades notes, "Once you get over the emotion you realize you're not the first, nor will you be the last to experience this."