Peter Drucker famously said the purpose of business is to create customers. But some business owners aren't happy with just doing that. They want to create cult followers who will do whatever it takes to buy what they're selling. That's something that big companies like Apple and Trader Joe's have enabled, encouraged and exploited as a key element in their rise to the tops of their fields. And some small-business owners have been able to do much the same thing.
Celebrities Included
Organic Avenue is a New York City health food store that is so often described as cult-like in its voluminous press clippings that founder Denise Mari might consider seeking non-profit status. With eight retail outlets in Manhattan and two on Long Island, including a seasonal South Hampton outpost and a new Roslyn location, the cult is sizable and growing. Mari describes the appeal that sustains that growth as founded in sheer authenticity. "Bottom line?" Mari asks. "I stay real and continue on my path and provide the foods and products I enjoy."
Another explanation might credit a current national interest in dietary cleanses—regimens involving consuming only juices or other fluids for a few days—and some big-name celebrities' fortuitous infatuation with Organic Avenue's purifying beverages. After all, if it's good enough for Jennifer Aniston and Justin Theroux, it's good enough for their multitude of fans.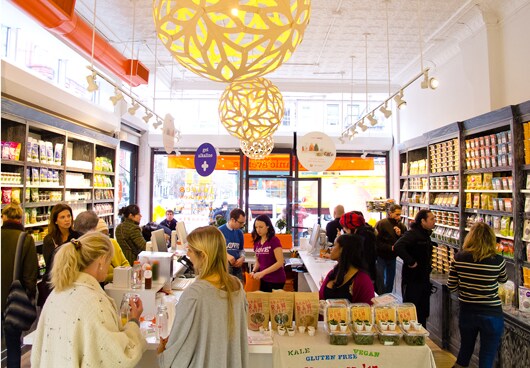 Courtesy of Organic Avenue 
Mari expresses gratitude for her celebrity following as well as the purification zealots who are her core customers. The enthusiasm for her products enables her to maintain premium pricing—a three-day supply of their popular LoveDeep liquid cleanse product starts at $210. As far as a downside, it doesn't exist. "We have no limits," she says. "We are not exclusive, we are inclusive."

Find Your Niche
Vive La Femme inspires similar devotion among fashion-conscious Chicago-area women wearing sizes 12 to 24. Owner Stephanie Sack says it's a combination of having the hard-to-find goods—stylish, properly fitting clothes in plus sizes—and making women who are used to feeling bad about their bodies, feel good about them.

"I can count on two hands the number of shops like mine in the nation," Sack says. "There is a real lack of boutique concepts exclusively for plus-sized women." When you add to that her supportive, encouraging and empowering attitude toward her customers, the mix is apparently nearly intoxicating. "It is a stew of happiness," Sack says. "I solve their problems and I create an atmosphere of intensive positivity."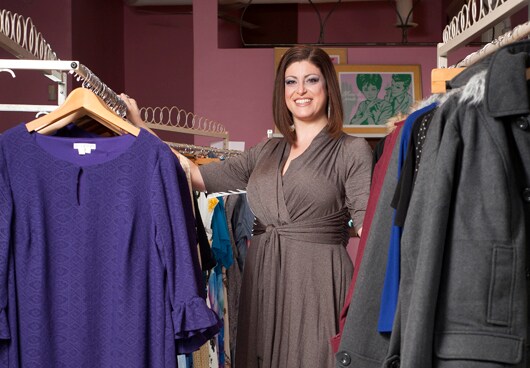 Courtesy of  Stephanie Sack / Vive La Femme
Of the two elements, Sack's personal rapport with her customers is likely the most powerful, as well as the hardest to duplicate. In her case, it's driven by pure passion based on a lifetime of confusion, annoyance and something approaching fury.  "I've never understood in all my years of being a consumer, why it's so difficult and even impossible to find clothes that fit," she says. "That has confused me from the time I was conscious of what it meant to go shopping. That frustration and anger has not diminished in me. In some ways, it's gotten worse. And that that has been a major engine in everything we do in this store."
Mix Up Some Local Buzz
More than one engine can power a cult, however. At Hoosier Momma in Indianapolis, the creation of its obsession-generating line of natural drink mixes was more analytical than angry, and had as much to with happenstance as fate. KC Cranfill, CEO and co-founder of the 2-year-old company, says it started when co-founder Erin Edds got a call from an event planner who wanted something to put in gift baskets for a Super Bowl party. She decided to make a Bloody Mary mix, sent it off and heard no more about it. But when the leftovers were offered at local farmer's markets that spring, buyers kept coming back and asking for more.

That caught the entrepreneurial attention of Edds and Cranfill, who had previously started and sold a tech staffing company. "We actually sat down and formulated the company around one product," Cranfill says. "We took it to three different farmer's markets. We started with 20 accounts in June 2010 doing self-distribution. We're now in 800 locations in eight states."
It wasn't all serendipity, of course. Cranfill, whose background is in marketing, has emphasized tastings and demonstrations as a way to expose the product to consumers. "We call it 'in your mouth marketing,'" Cranfill says "We are always out there with our boots on the ground.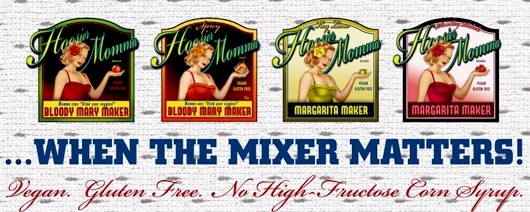 She also credits their retro packaging, which uses containers that look like 1940s milk delivery containers. Another plus is the fact that Hoosier Momma's Bloody Mary mix is made of premium natural ingredients and is priced to match. That makes it a natural for people spending oodles on high-end vodkas. "People walk into a store and buy a $30 bottle of Gray Goose and a $2.99 package of mixer, and they're not happy with the way the drink tastes," Cranfill notes. A 12-ounce bottle of Hoosier Momma Bloody Mary Maker sells for $4.99 online, but she still calls it a good value. "With this you can buy a $14.99 bottle of Smirnoff and still have a better drink."
Be Consistent and Deliver
For JackRabbit Sports, an athletic store that has developed a cult following with New York City runners, the obsession formula relies on providing unmatched in-store customer assistance and advice. "We sell running shoes and apparel, which are notoriously hard to buy online," notes President Lee Silverman. "Our store staff offer the expertise to help customers make the right choices about their gear, so the customer not only makes the right choice, but more importantly feels comfortable and confident in their choice."
Silverman recognizes that relying on a high level of customer commitment comes with challenges. "We cannot disappoint," he says. "Once we break trust, the relationship with that customer is over. Customers give us the benefit of the doubt in many cases, but if we don't honor the trust in that relationship, we're sunk. It also means that new customers come to us with very high, sometimes unreasonable expectations, which are hard to meet."
He's equally candid about the advantages of having legions of fans. And they don't include the ability to demand premium prices. Rather, he says, consistency is the big payoff. "Having such a loyal customer base allows us to predict our volume better which allows us to buy better," Silverman says. "That means we have enough merchandise in the store to serve our customers, but we don't stock too much and erode our return on inventory capital."
Keep Truckin'
If there is anything these three small business prophets of profit have in common, it's that they didn't take the path most traveled. That's no coincidence, according to David Meerman Scott, a Boston marketing strategist and co-author with Brian Halligan of Marketing Lessons from the Grateful Dead.
"You have to have an unrelenting focus on your customers and creating something that will be really interesting for them," Scott says. "And you have to embrace eccentricity. That's something most companies are scared of. Companies tend to dumb their products down, dumb their marketing down and dumb their packaging down to appeal to a broad group of people. If you want to create a cult, it's better to focus on a group of eccentrics than to focus on the vast marketplace."
That's an approach that Peter Drucker, who was all about doing things differently, would applaud. And, as has been amply demonstrated by Apple, just because you start with a small band of eccentrics doesn't mean you can't eventually convert the vast marketplace to your cause. Whether these cult-inspiring small businesses will do that remains to be seen. But they have, at least, taken the first step.

Read more small-business feature articles.