The next time you find yourself hungry and in Greater Los Angeles, drive over to Pasadena and duck into Union Restaurant, a cozy Italian spot known for its farm-to-table cuisine. There, you may see co-owner Marie Petulla smiling and shuttling between tables without breaking a sweat.
A longtime veteran of the restaurant industry, Petulla runs Union and its more casual sister location, Knead & Co Pasta Bar+Market inside Los Angeles' Grand Central Market. She's the front-of-house pro, while her business partner, Chef Bruce Kalman, runs the food portion. Together they make up KP Hospitality Group.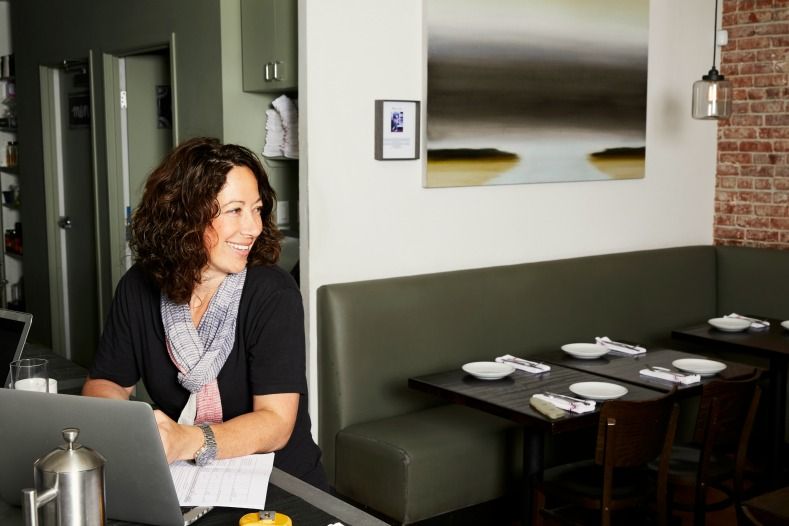 Marie Petulla, co-owner of Union and Knead & Co
Petulla didn't set out to be a restaurateur; she went to school for psychology, English, photography and even studied to get her Masters of Fine Arts degree. While in school at Loyola University Chicago, she snagged a bartending job and enjoyed the work. Following graduation, she tried her hand at teaching preschool and worked at a restaurant as bartender, then manager.
"The restaurant was a really cool little place," Petulla remembers. "The owners were both chefs; they needed someone to run the business end, so I started working as the manager and handled dealings with the accountants and attorneys. I learned a ton."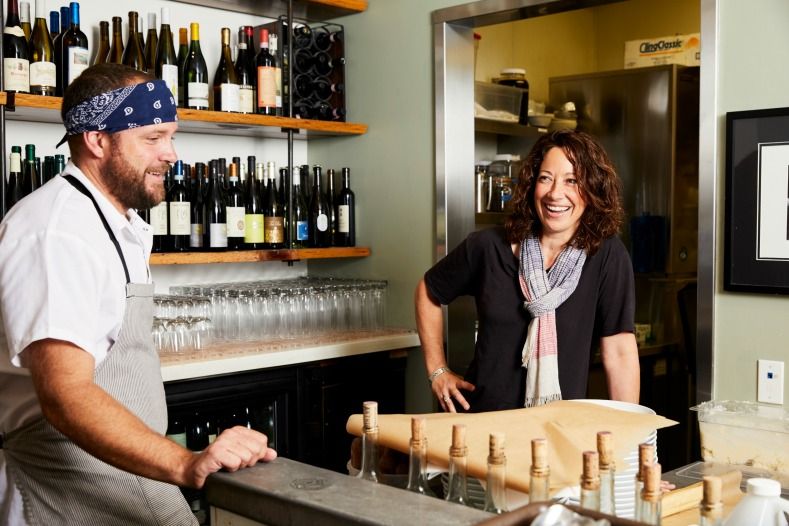 Petulla with Union chef Matthew Roberts
The restaurant eventually closed and in 2006 Petulla decided to hang up her teaching credentials and try working in the Los Angeles food world. She relocated to the West Coast and got a job as general manager at a restaurant, then consulted for restaurants and other food companies on the business side of things until 2013, when she was approached about helping to open Union. She got Chef Kalman involved and off they went, earning awards and attracting many of the Los Angeles elite out to Pasadena to try delicious Italian fare.
In 2016, the pair expanded and opened Knead & Co inside L.A.'s Grand Central Market—a morph that has proved a bit challenging.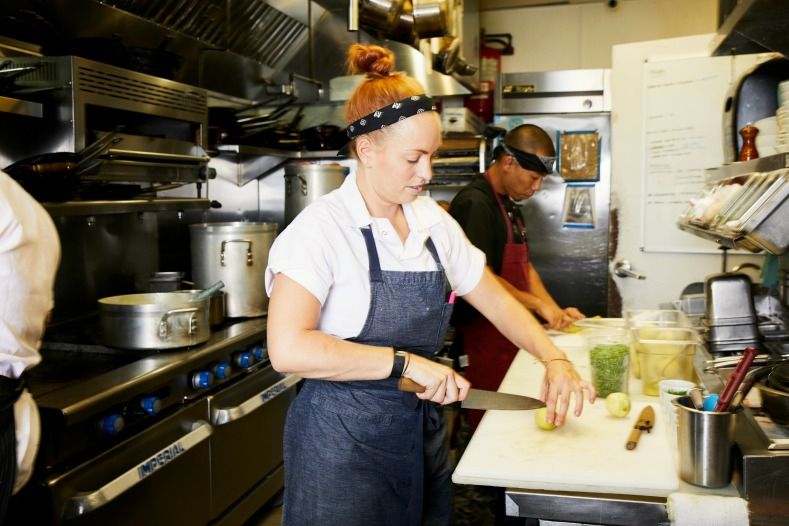 Petulla favors an inclusive and positive management style with her team.
"We've had challenges with labor models; we're used to full-service labor models," she says. "And we've learned to streamline our menu. We had a lot of variety early on. It's been an adjustment being in a market setting vs. a more formal atmosphere."
Petulla has a specific management style that favors inclusion and positivity over the hard-handed discipline often portrayed in movies about restaurants.
"The style of a screaming chef, or screaming manager for that matter, is gone," she says. "I think about the way I was brought up in restaurants … you can't do that anymore. There is a new generation of workers and they don't respond to that type of behavior."
A lot of change occurs in discomfort. That's usually where the possibilities have emerged for me.
—Marie Petulla, co-owner, Union and Knead & Co
Petulla says workers from the millennial generation can get a bad rap, but she's come to see them as an amazing group of people. "They are very different from me, a Gen Xer," she says. "They like to move around a lot, are very idealistic and like to be challenged in a variety of ways. You have to give them positive reinforcement and opportunities to grow, or they'll get bored and leave."
One hallmark of Petulla's management strategy is giving every employee a dining allowance so they can experience the same level of food sold at the restaurant where they work.
Because of Knead & Co's market location, Petulla has had to adjust her labor models.
"At Union, for example, we will give them enough for dinner and drinks for two at a restaurant that is the same caliber," she says. "We then ask them to come back and write a short review. This is for our entire staff. It helps everyone compare different ingredients, decor, wait staff, guest experience to comparable places—for some of them, places they may not go to regularly."
When asked for advice by other budding food entrepreneurs, she tells them never to get too comfortable.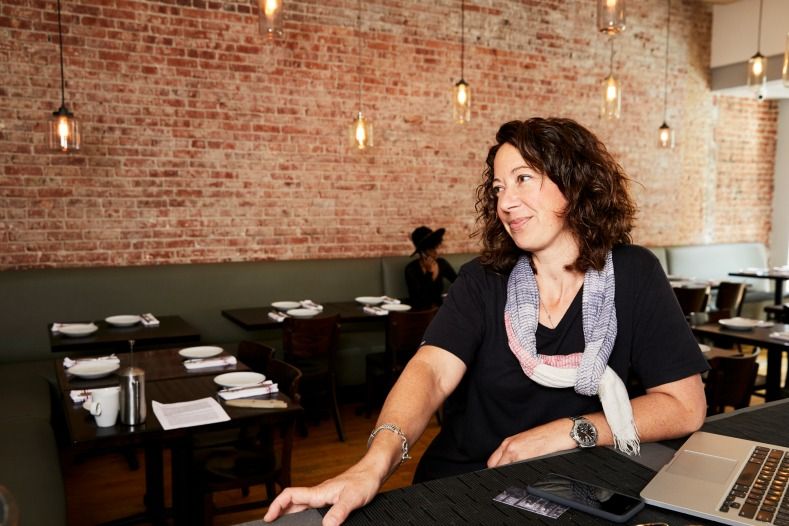 Petulla offers her employees dining allowances so they can compare their experiences to her dining at her own restaurants.
"I think a lot of change occurs in discomfort," she says. "That's usually where the possibilities have emerged for me. If I had stayed a general manager of a restaurant, it would have been fine, but I pushed myself to create a different scenario—I took a risk. And in that risk, creativity emerged."
Photos: Amanda Friedman