Networking can be an essential building block for government contracting. From preparing your own pitch to taking notes about other business owners, networking may require work and attention that is likely to pay off in the future. To start, first locate events relevant to your industry and make time to attend them. Next, read through the tips below to help you gain the most from each outing.
Here are five tips to help you network to achieve the greatest effect.
1. Prepare!
Develop a 30-second "elevator pitch" that describes your business. Make it interesting and descriptive so people will remember you. Practice saying it aloud.
2. Pay attention and show genuine interest in the person you're talking to.
You never know how that person may help you down the road. Be prepared to offer your opinion.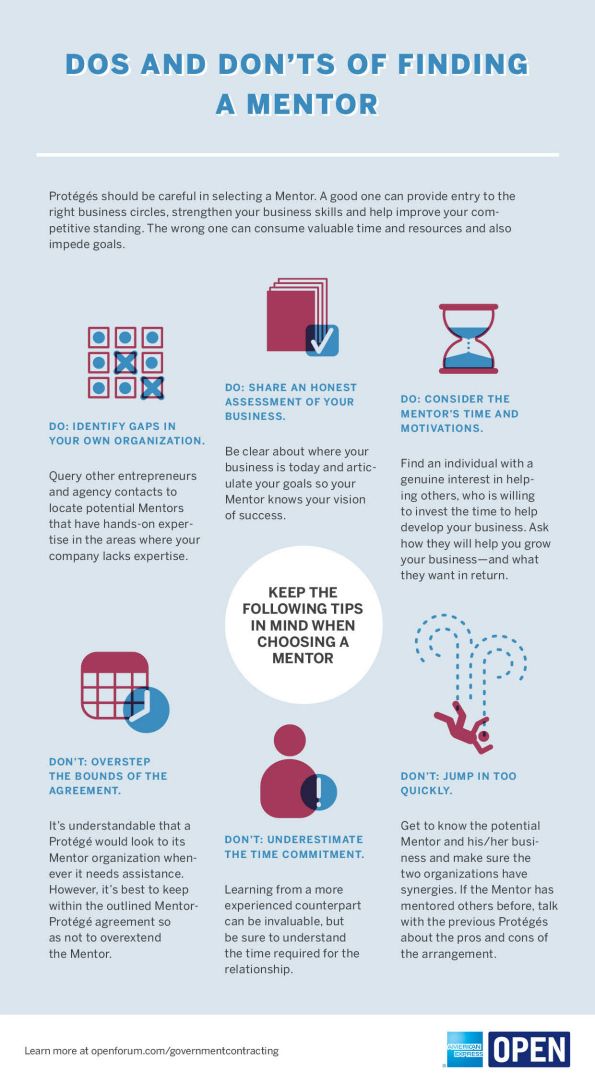 3. Listen more than you talk.
Ask questions and inquire about other people's work interests. Find commonalities so you can connect with them.
4. Jot notes on the back of each person's card.
Include something to help you remember them—hair color, if they wore glasses, had a distinct laugh or what school they went to. Better yet, use a contact management system to help you keep track of pertinent details and follow-up activities.
5. Exchange cards with those you want to stay in touch with.
Make a plan to follow up. Leverage social networking sites to stay connected. Within 24 hours of the event, contact everyone who gave you a card. Send a personal email with specific details about your conversation and an invitation to join your online social network such as LinkedIn or Facebook. For the really important ones, call and invite them to coffee or lunch.
OPEN Forum: Government Contracting is a program designed to connect small business owners to government contracting opportunities, which are an often-overlooked revenue stream. To learn more about how to take advantage of this $500 billion opportunity, visit www.openforum.com/governmentcontracting.
Photo: Shutterstock