Back in the early '80s, patrons of a frozen yogurt shop on the Stanford University campus were oblivious to the fact that the woman behind the counter would be the same person who, 15 years later, would pair them with their future husband or wife. That woman was Fran Maier. A Santa Fe, New Mexico, native and Stanford undergraduate, Maier was excited to bring frozen yogurt to campus (a new idea at the time) and briefly considered making it her lifelong passion, but decided to go to business school instead.  
The decision changed the course of her life dramatically. She graduated from Stanford Business School in 1989, took a marketing job at Clorox and quit in 1994 after bumping into Gary Kremen, a former classmate, at a reunion. Like Maier, Kremen was excited by the possibilities of the Internet and wanted to launch a business that would digitize newspaper classified ads. He asked Maier to join him and help get his personals section off the ground—dubbed Match.com.
Maier did just that. She helped grow the brand, then stepped away from the project in 1998 after it was purchased for a few million dollars (pennies compared to its current $178 million revenues). Years later, she joined TRUSTe, a nonprofit focused on privacy issues. She turned it for-profit in 2008, grew it to a multimillion-dollar business and now serves on its board of directors.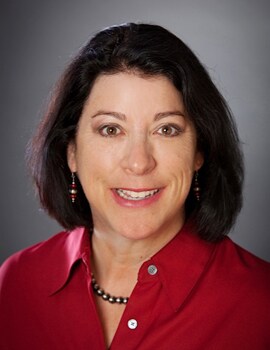 Katie Morell: Why did you to step away from Match.com so early?
Fran Maier: I was exhausted. Even though we were first in the marketplace, and Gary and I could see the growth potential of the business, our board couldn't get past the idea of focusing on the newspaper classified market.
KM: Do you have any regrets?
FM: Yes. Before we went through with the sale, I wish I would have reached out to more people to get their point of view. I don't think I asked for enough help. If I had done that, I think people would have suggested that I take it over, that I buy the company. I could have, by putting together an investor group. But it's okay, I can't complain. I am proud of what I did with Match, and it ended up influencing my career with TRUSTe, which has been great. 
KM: How did your time at Match.com influence your decision to join TRUSTe?
FM: Back when I was at Match, we were really focused on getting women on the site. Newspaper personals were overwhelmingly written by men and included personal phone numbers and we knew women would never go for that. Women wanted privacy and anonymity. We provided that for them and through their feedback, I became really interested in Internet privacy. That passion led me to TRUSTe.
KM: You are a rare bird as a female tech entrepreneur. Do you think opportunities are getting better for women in tech since you entered the industry?
FM: I think so, but there is still a lot of work to do. There is this vision of the tech entrepreneur as a 27-year-old guy wearing a hoodie. Most investors and, frankly, the press hold onto that idea and that is part of what isn't working.
KM: Is that image the only obstacle for women in technology?
FM: Absolutely not. There are several factors. One is the fact that there aren't enough female engineers. Another is the fact that successful men are more likely to refer jobs to other successful men, not to women. And women are part of the problem too. I think we need to help each other more and reach out to each other. 
KM: Do you think people like [Yahoo CEO] Marissa Mayer are helping to pave the way for women in technology?
FM: Sort of, but anytime you have people like Marissa or Sheryl Sandberg [Facebook's COO], two women who are truly extraordinary, it's hard for the rest of us women to say that we could all be like that. On the other hand, if these women are encouraging the hiring of more women in their companies, that could definitely help.
KM: What advice can you give to readers who want to start a business but are stuck in cubicle life?
FM: Take the leap. If you are passionate about your idea and you have a path forward, figure out a way to do it. Make sure you have good advisers. There is nothing more gratifying than building a brand and seeing sales go up. This is fun stuff.

Photo of Fran Maier courtesy of Fran Maier 

Photo: Match.com 
Katie Morell is an independent journalist based in San Francisco. She regularly contributes to Hemispheres, USA Today, Consumers Digest, Destination Weddings & Honeymoons, Crain's Chicago Business and others.