For some small-business owners, the best training ground for entrepreneurship is to spend time in the U.S. military. Members of the Armed Forces are highly trained in teamwork strategy, leadership, communication, crisis management and critical thinking. Many veterans—3 million of them, according to the National Veteran-Owned Business Association—use these skills to their advantage and have started businesses of their own.
I spoke to three veterans running companies of their own to find out how they grew their business successfully—and what advice they can offer to other veterans looking to become business owners.
A Business That Thrives on Teamwork
Imagine walking into a room with a few of your friends and hearing the door lock behind you. Your only way out—and you need to get out before the timer buzzes—is to complete a series of complex puzzles. Your mind races, you work together with a few false starts and—phew!—you make it just in time.
This high-pressure situation is part of the fun involved with "escape rooms," a family entertainment activity gaining popularity in several tourist centers. Last fall, retired U.S. Marine Gunnery Sergeant and current government contractor Brian A. Vinciguerra and his family were visiting Raleigh, North Carolina, on vacation when they came across an escape room and decided to try it out. "It was so much fun," he says, adding that his wife, two daughters and one of his daughter's boyfriends went in together. "We had to work as a team to get out and had a great time doing it."
Within a few short months, Vinciguerra and his wife had drawn up a business plan, signed a lease and opened an escape room company in their hometown of Jacksonville, North Carolina, naming it Cracked It! Escape Games. Since then, the response from locals and tourists has been overwhelmingly positive. "There is a little bit of an education process, but once people catch on, they keep coming back," he says.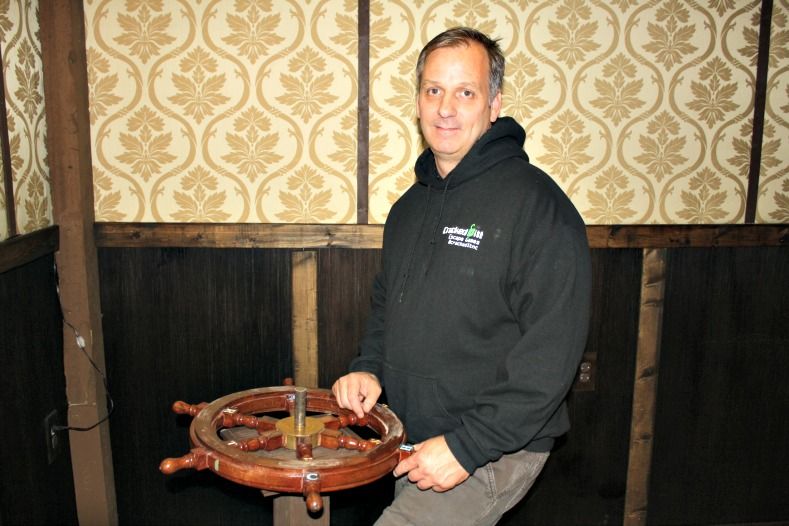 Cracked It! Escape Games founder Brian A. Vinciguerra
Funding was a challenge right off; the family dedicated $35,000 in savings to launching the company and the business has yet to take outside funding. "Things are going so well, though, I am really hopeful," says Vinciguerra (he and his wife still work full time while his daughters staff the business). "We were in the red for the first five months, but now we've added a second room and we are in the black."
If you're a veteran looking to start your own business, Vinciguerra says it's important to tap into the resources around you, like local SCORE Chapters and business classes at community colleges (many are offered at no cost). "Find a mentor," he recommends. "And reach out to other vets in business. There is a program called Operation Boots to Business that is an excellent place to start."
Offering Expert Advice—to New Parents
When you're a new parent, the list of options for a child's medical care can be overwhelming. What is the right line of action? What would the doctor do if his or her own child were in the same situation?
The latter question is at the heart of The Mommy MD Guides, a line of books written by doctors who are also mothers on what they do in their own families. The idea was hatched in 2009 by former first lieutenant in the U.S. Army and longtime publishing veteran Jennifer Bright Reich. Since then, she has partnered with a variety of doctors to produce a handful of guides on everything from pregnancy and birth to a baby's first year to losing weight. "We are working on the guide to getting your baby to sleep," she says.
Today Bright Reich, who is based in Allentown, Pennsylvania, oversees a team of 22 freelance writers, but early on it was just her and her business partner, Dr. Rallie McAllister. "I didn't have a business background; it was just a one woman show," she remembers.
In the military you learn so many incredible skills—how to build teams, work on a deadline, etc.—and those skills can be a great asset as you develop your company.
—Jennifer Bright Reich, founder, The Mommy MD Guides
These days, managing growth is the biggest challenge and Bright Reich confesses to some "just in time" hiring techniques. "I have to make sure I have just enough people working, but not too much so that we have a cash gap," she says. "But things are really exciting right now. We are ramping up our program from one book a year to six books in 2017 alone."
Bright Reich recommends other veterans looking to start a business build a strong network—be it with a group of friends or a business-networking group—and draw confidence from their military experience. "Play to your strengths," she says. "Veterans have a leg up; in the military you learn so many incredible skills—how to build teams, work on a deadline, etc.—and those skills can be a great asset as you develop your company."
Helping Investors Afford Their Investments
Up until 2009, investors who wanted to flip homes had limited options when it came to financing. Regulations in the investment property industry made banks skittish to lend for flips, leaving investors with little option than to use cash to buy and sell properties.
John Warren, a former infantry officer in the U.S. Marine Corps, saw this as an opportunity. What if he was able to start a company that would specialize in lending to real estate investors? The market was ripe for this type of business with foreclosures at an all-time high and investors salivating at the thought of acquiring additional investment properties for profit.
"I remember asking a few real estate investors if they would be interested if there was a professional lender to help that population specifically," says Warren, who is based in Greenville, South Carolina. "They overwhelmingly said, 'Absolutely; that person would make a killing.'"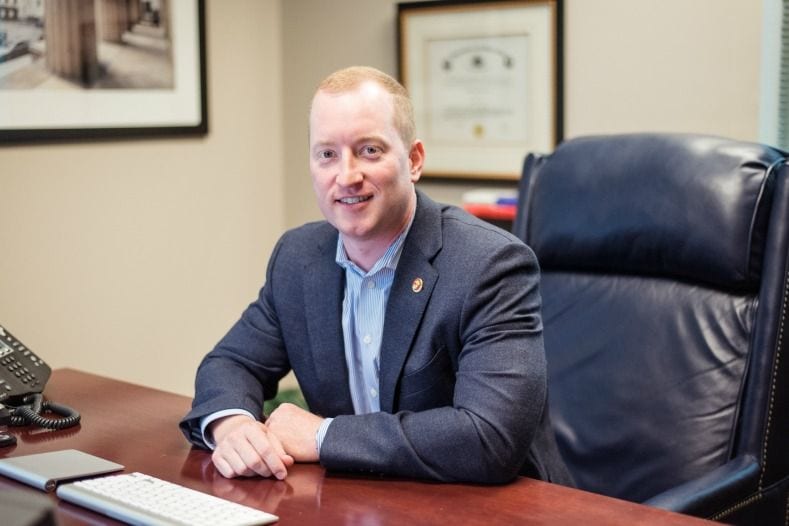 Lima One Capital founder John Warren
So in 2009, Warren launched Lima One Capital (Lima One was his call sign when deployed in Iraq). With a $1 million outside investment, he made loans to nine investors and grew from there. Today, the company employs 53 full-time employees across six offices and is working in 42 states. "We are the fastest growing company in South Carolina and we are institutionally backed," he says. "We've made hundreds of millions of dollars worth of loans and we have a less than 1 percent foreclosure rate."
Looking ahead, he wants Lima One to "dominate the residential real estate market," expand to all 50 states and offer financing not only for flippers, but "for multi-family and commercial products, too," he says.
Warren has some hard-fought advice for veterans looking to start businesses. "Press on no matter what," he says. "Don't be deterred if people in the business world don't appreciate your skill set from being in the military. Know your worth."
Photos from top: iStock, Courtesy of Brian A. Vinciguerra, Courtesy of John Warren