Name: Ryan Frankel
Company: VerbalizeIt
Location: New York City
Age: 29
Website: www.verbalizeit.com
What he does: With business becoming increasingly global, and travelers often visiting countries where they don't speak the language, many people find language a barrier that impacts their ability to conduct business or enjoy their vacation. Instead of having to rely on expensive traditional translation call centers or inaccurate machine translation applications, VerbalizeIt delivers realtime phone-based access to human translators.

"We're helping businesses with document, audio and video translation solutions to enable companies to better engage with a growing international client-base. In doing so, we are creating thousands of job opportunities for multilingual individuals across the globe," Frankel says.

RELATED: Game Changers: How Nait Jones Helps Farmers Connect With Top Chefs
How he started: After working as a private equity investor for Goldman Sachs, Frankel decided he wanted to be an entrepreneur and enrolled at The Wharton School of Business at the University of Pennsylvania in 2010. While traveling to China for business school, he became violently ill and went to a pharmacy to get medication. Since he didn't speak Chinese, he was unable to communicate with the pharmacists and left without any medicine. "That experience was a light bulb moment for me, and I came back from China determined to make sure that language would never again be a barrier to communication," Frankel says.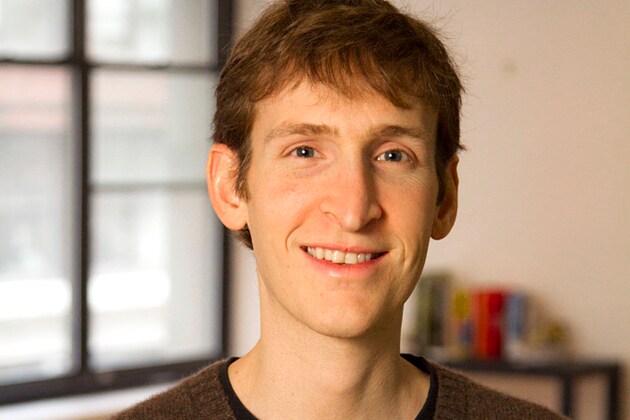 Why he's a game changer: "We are disrupting a $35 billion translation industry by bringing refreshingly seamless technology solutions and access to a versatile global community of human translators to anyone in need of language translation solutions," Frankel says. "VerbalizeIt delivers the quality that you would expect from traditional physical call centers, but at prices that are affordable and accessible to everyone. Businesses are internationalizing today at an incredible rate and yet improvements in language proficiency have not kept pace. We started out helping consumers and have since shifted to also include businesses in need of real-time speech and asynchronous text, audio and video solutions. The timing could not be better."

RELATED: PoppyDrops Elevates Temporary Tattoos to Art Form
What's next:
VerbalizeIt plans to expand the breadth and depth of the language it covers for its translation services. The company also plans to enhance the service to 
make it easier for
business clients and prospective partners 
to
integrate VerbalizeIt into their own solutions. "We will be the force that flattens the landscape to create and enhance the international business, travel and language-learning aspirations of people across the globe,"
 Frankel says.


Game Changers is a new series from OPEN Forum, spotlighting innovative entrepreneurs who are disrupting their industries or the business world as a whole. Know a Game Changer? Submit tips at pitches@openforum.com.

Jennifer Goforth Gregory is a journalist with over 17 years professional writing experience. Jennifer blogs via Contently.com.

Photo: Courtesy of Ken Dodge