Name: Shelly Coffman
Company: Poppy Drops
Location: Parker, Colorado
Age: 35
Website: www.poppydrops.com
What She Does: Temporary tattoos have never really been equated with the word "upscale," but Poppy Drops attempts to bring cache to the niche, by designing temporary tattoos as body art for women. It also has not been considered a way to protect young girls, but Poppy Drops' earlobe art for young girls helps them to have the appearance of earrings without piercing their ears.
"We take pride in knowing that our products allow our customers to embrace their desire to stay natural while still giving them a way to have fun with trends and fashion," Coffman says.
How She Started: "I started the business because my little girl wanted to get her ears pierced and I just wasn't ready for us to take that step," Coffman says. "We tried stickers and magnets, but nothing stayed put or seemed safe for her little ears. I started looking for alternatives in everyday life and discovered that I could cut out little sections of my son's larger temporary tattoos and apply them to my daughter's ears. Voila! Pierce-free earrings that actually stayed on."
RELATED: No More Barbies: Debbie Sterling Creates a New World for Girls
Why She's a Game Changer: Though permanent tattoos have long been considered art by those who specialize in it, temporary tattoos have not been given the same respect. But with Poppy Drops, "each tattoo is thoughtfully and carefully designed by top-notch artists and is manufactured responsibly here in the USA," Coffman says.
In addition to the detailed feminine designs, Coffman says Poppy Drops tattoos are made from gentle ingredients. "All our tattoos are made from all-natural food-grade vegetable dyes making them completely safe and worry-free for any age."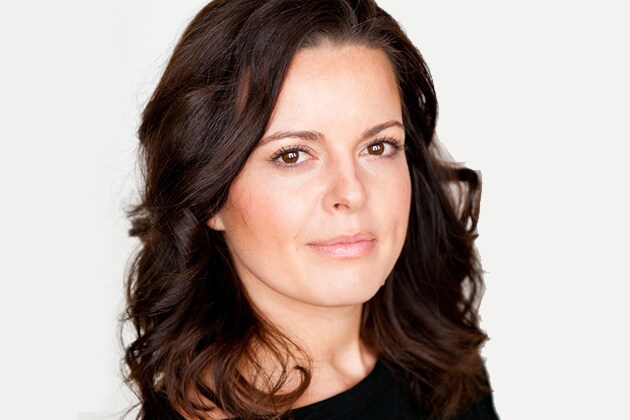 Photo by Darby Uyllatt, courtesy of Shelly Coffman
RELATED: Game Changers: Jiabei Chen Is Turning the Lingerie Industry Inside Out
What's Next: Poppy Drops has been selling its products through its own website and in boutiques and specialty stores.
"We are beginning the process of expanding into some larger, well-known retailers so that we can reach a broader scope of customers," Coffman says. "We also believe in constant innovation and will be introducing more fun, practical products for the modern family."
Read more interviews with entrepreneurs.
Photo: Courtesy of Poppy Drops
Carla Turchetti is a veteran print and broadcast journalist who likes to break a topic down and keep her copy tight. That's why this bio is so brief! Carla blogs via Contently.com.