It's a scene every commuter around the world is used to these days: People hunched over their smartphone screens to play games. Games are the most popular feature on smartphones worldwide: They're the most commonly used app in half the countries surveyed in Nielsen's 2013 mobile consumer report. Sixty-one percent of users in a 2010 Nielsen survey said they had bought and used a gaming app in the last 30 days. That's more than social networking apps (which came in fourth place at 49 percent), maps and navigation (50 percent), weather (55 percent) and music (42 percent).
While Solitaire remains a mobile gaming mainstay, the most notable category in recent years has been "casual games," which are better known by sillier names, including Angry Birds, FarmVille, Candy Crush Saga, Minecraft, Samurai Siege, Clash of Clans and Bejeweled. These are the games, according to Nielsen, that are "inexpensive to produce, straightforward in concept, easy to learn and simple to play." And these are the games, according to casual observation, that the commuter next to you is most likely playing. Unlike the arcades of the '80s and the entertainment consoles of the '90s and aughts, anyone—from kindergarteners to your grandmother—can play casual games, making phones the most popular gaming system around.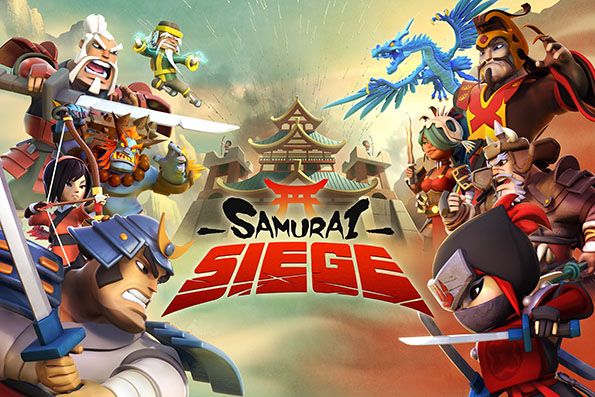 All casual games have a few things in common. They're highly addictive in their simplicity (Mikael Hed, the CEO of Rovio, the company behind Angry Birds, said that users were "spending 200 million minutes inside the game every day," according to The New York Times); they can be played across multiple platforms; and, somewhat surprisingly, many of the most popular games aren't made in America. All the buzz and innovation in mobile games, it seems, is happening across the pond, and people in the know are following the trend.
Californian John Earner left San Francisco to run London-based, social-gaming outfit Playfish until it was acquired by Electronic Arts in 2009. "When I decided to start a mobile-gaming company, it was an easy choice to stay in London in spite of my homesickness," Earner says of his decision to base his 1-year-old company Space Ape there. Now Samurai Siege, Space Ape's lead title, is the top grossing game in dozens of countries. It has been played by 2 million people with 300,000 daily active users logging in time to build a village strong enough to fight off enemies.
"The European gaming developers are really taking over," Julien Codorniou, Facebook's head of European gaming, told Reuters earlier this year. "If you look at the top 10 gaming companies on Facebook a year ago, you only had one company, which was Wooga in Germany. Today you have six out of the 10, so there's really something happening here."
Changing Tides
After years of companies like San Francisco-based Zynga and Glu dominating the casual game space, European companies are now fueling the fast-growing mobile gaming industry, expected to double its worth by 2016 to $23.9 billion, according to a recent study by AppLift and NewZoo.
Candy Crush Saga, developed in London by King, ousted Zynga's FarmVille 2 and Texas HoldEm Poker as the most popular game on Facebook. Rovio's Angry Birds, the bestselling app in Apple's iTunes store history, is based in Finland, and neighboring company SuperCell just had its majority stake bought by Japanese telecom giant Softbank for $1.53 billion. ("Although our aspirations are global, our roots and future are very much in Finland," Supercell CEO Ilkka Paananen said in a press release.)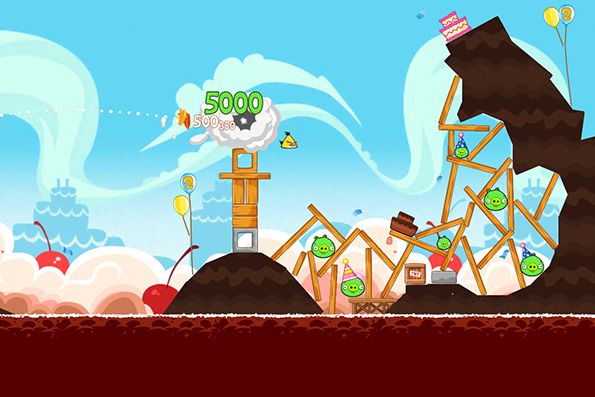 America's grasp as the leader of mobile gaming reached its apex and immediate downfall in 2011, when Zynga went public on December 16. At the time, Zynga was the buzzy creator of FarmVille and a number of other social games millions of users were logging on to Facebook to play every day. The company rode the wave of its incredible popularity to an initial price offering of $10 a share. But its debut "bombed," with its stock price falling 5 percent that same day.
Now many industry insiders wouldn't bet the farm on Zynga's recovery. The company hasn't produced a new hit title in years; grim reports of a demoralized staff have circulated after round after round of layoffs; and its daily active users count has been nearly halved, dropping from 72 million to 39 million. Zynga's stock value plummeted by 80 percent since its all-time high, TechCrunch reported. It's not the only American gaming company to fall from grace. Glu, known best for its Deer Hunter arcade games, only recently moved to the world of social games after being "buffeted by the rapid changes in the mobile market [and] losing significant amounts of money in the process," Inside Social Games reported. Seattle's PopCap Games, now a subsidiary of Electronic Arts, has been plagued by delays and tech issues with releases of some of its popular puzzle titles, Plants vs. Zombies and Peggle.
But it's not for a lack of interest in social gaming, as the buzz around King's expected IPO and those aforementioned commuters prove. It seems that when it comes to mobile gaming success and innovation, America has a number of disadvantages that European countries have sidestepped to dominate the industry.
Culture Shock
"Disadvantaged" isn't a word that typically comes to mind when talking about American startups. The total amount of venture capital invested in 2012 was $27.8 billion, according to PitchBook, a private equity and venture capital research firm.
Many credit America's rich venture capital community for the country's reputation as an innovator. A 2010 article in The Economist specifically called out Europe's small VC community as the reason why tech firms there had a hard time going toe-to-toe with American companies. (Just to compare, venture capital invested in Europe was only 3.2 billion euros in 2012, or $4.3 billion, according to the European Commission.) "Mention ... a big European technology firm in Silicon Valley and chances are the reaction will be a mixture of pity and disparagement," The Economist wrote.
VCs create a complex ecosystem of knowledge and funding that companies need to turn their ideas into moneymakers; they're an asset that Europe's late entry into the tech scene hadn't quite developed. "Success begets success as early employees of companies that successfully IPO or exit move on to do their own thing," says Simon Hade, co-founder, COO and CFO of Space Ape. America's robust VC community also created a culture of risk taking that Europeans still don't have. 
"There just have not been as many big exits and wealth creation amongst people who have the ability or appetite to go on and found a company," Hade continues. "In Europe, people with comfortable corporate jobs are more likely to avoid joining a startup because they fear the effect on their career trajectory if the venture fails, as most do. Many people in Europe undervalue the experience you get working in a small company doing big things."
But venture capital's importance may be overstated these days, especially in the case of gaming apps, says tech entrepreneur and academic Vivek Wadwha.
"You don't need venture capital funding to build companies anymore. You can do a lot with just talent," Wadwha says.
King and Rovio are perfect examples of this. The companies, which both launched in 2003, bided their time and took in minimal outside investment, even after skyrocketing to fame. King became profitable in 2005, and that same year two firms invested $50 million in it, The Wall Street Journal reported. The company hasn't had another round of funding since. Rovio, which almost went bankrupt in 2009 before it hit big with Angry Birds, has only had one round of funding as well, to the tune of $42 million in 2011. Zynga, on the other hand, has had a number of funding rounds totaling $860 million, according to CrunchBase. Founded in 2007, the company by most accounts rushed to an IPO in a show of venture capital-backed hubris.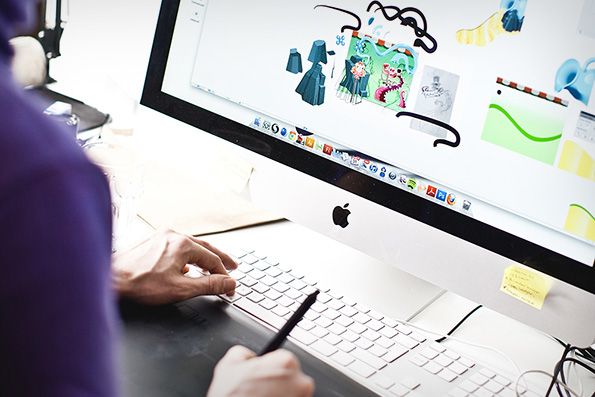 "The big advantage that Silicon Valley has had is that there is a large pool of venture capital here," Wadwha says. "With venture capital becoming less important, Silicon Valley is losing its advantage."
Talent is also something that Europe has in droves. "A lot more of the talent in animation and design is consumed by the movie industry in America compared to Europe," says Ryan Heath, a spokesman for Neelie Kores, the vice president of the European Commission in charge of the continent's digital agenda.
"Gaming is a craft—a fusion of art and science—and a really hard one to master," John Earner of Space Ape says. "This is some serious Malcom Gladwell stuff here: 10,000 hours [of practice and experience] are needed. I knew a huge pool of the very best artist, engineers, designers and product managers. Moving back to San Francisco would mean no access to that talent, and recruiting in a post-Zynga ecosystem."
"These games require specific programming skills, they require a stronger knowledge of mathematics then the type of apps Silicon Valley builds," Wadwha says. "Those skills are in abundance particularly in Eastern Europe." Finland—the home of Angry Birds, Minecraft and more—is known the world over for its stellar educational system; sadly, the same really can't be said for America.
"The level of mathematics and science programming education they receive [in Eastern Europe] is very high, and the salaries of mathematicians are relatively low," Wadwha continues. "The people that you can hire there as a programmer cost about one-third of what they would cost here."
Playing The Field
Being able to create successful apps without a VC crutch and with a cheaper, better educated team is one way European gaming companies have bested American-based ones. Another way is far more strategic. While just 43.3 million people played on a gaming console at least once a month in the U.S. this year, 126 million gamed from their phones in 2013, reports research firm eMarkerter. And tablets are an increasingly popular form of entertainment, with more than a third of Americans owning a tablet, according to Pew Research Center.
Many European companies optimized their games to meet this new gaming reality, creating cross-platform apps that followed gamers from one device to the next. You can play Angry Birds on your smartphone on the train ride to work, mosey over to Facebook to play during a midday break and pick it back up on your Kindle Fire before you hit the hay. Candy Crush Saga does you one better, letting you sync up your play across all devices.
It took American gaming companies awhile to get the memo, maybe because American VCs have "soured" on games, Earner suggests. "Zynga's failed IPO gave them concern that gaming successes don't last," he writes. "I think that led them to miss the mobile transition, so closely following behind the social one."
American companies kept their popular games on its original platform for years before making them available on smartphones and other devices. It took Seattle-based PopCap Games three years to put Bejeweled, one of the granddaddies of Web-based casual games, on multiple platforms. In 2008, Bejeweled Blitz was available for play on Facebook, but the game wasn't made available on iOS until 2011. For contrast, King's mega-popular Candy Crush Saga debuted in April 2012 on Facebook; it released the mobile version in November of the same year.
European games' cross-platform approach also helps them avoid falling victim to the whims of users. Zynga built its empire largely through its symbiotic relationship with Facebook. Users could only play FarmVille, Mafia Wars and other Zynga games on the social media site. Zynga used Facebook's systems to collect money and to promote the game through users' status updates, and 12 percent of the Facebook's revenues came from Zynga, The Wall Street Journal reported.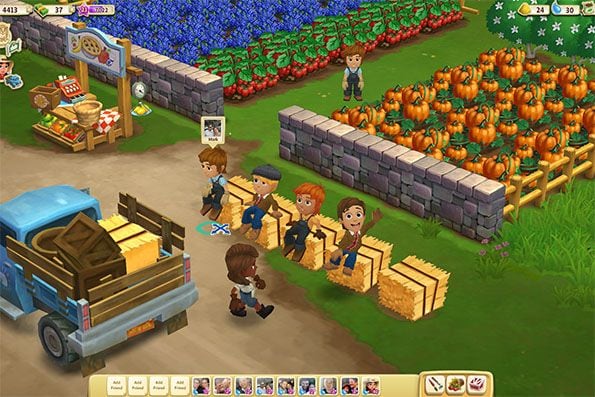 Since its peak, though, Zynga has seen a precipitous drop in gamers on the social media site, as more people move to their smartphones rather than Facebook to play games, according to financial services firm Cowen and Company.
Zynga's attempts to distance itself from Facebook and finally get on the cross-platform bandwagon has only led to modest results. "The company's web portal, Zynga.com, had just 4.2 million monthly active users in the second quarter of 2013, a staggeringly small number and less than one tenth of the number of players Candy Crush Saga has on Facebook alone," tech blog The Verge reported.
Team Effort
Europe's strategic advantage extends to the people who are creating these addictive games. And as Vivek Wadwha mentioned, the quality of engineers in Europe is far greater than what's available in the States.
"Here the mathematicians end up being soaked up by Wall Street to go and cook new financial instruments," he says. "Over there they don't have these opportunities, so they end up working for top game companies." Tighter immigration policies also keeps top talent abroad.
But unlike American companies, which seem to need entire farms of programmers and engineers to create games, Europeans do a lot more with far less. Teams are much smaller there: Rovio has 700 employees, King has 450, while Zynga has a whopping 3,000.
"Europe turned talent from disadvantage to advantage partially thanks to platforms like Facebook and smartphones, where you don't need big teams to develop great games," Sidar Sahin, co-founder and CEO of Turkey-based Peak Games, told The Next Web last year.
These smaller teams are able to focus on developing games users actually want to play. The phrases "lean startup" and "minimal viable product" may have been coined in the U.S., but European gaming companies execute these concepts like no other. At King, teams of three are given three months to create new games. These games are first tested out on the company's Web portal; those that perform well with audiences are then moved along the chain for further development, eventually launching on Facebook, Apple's App store and Google Play marketplaces.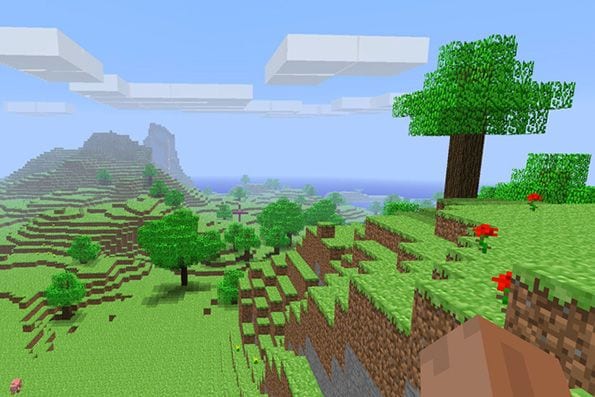 Zynga originally took a scattershot approach, creating games across multiple categories and throwing them on Facebook to see what stuck. The company is now streamlining its processes and focusing on improving its flagship property, FarmVille. The amount of resources and development needed for each FarmVille update has been cut by 80 percent, Reuters reported.
And there's more to these teams than their size, according to the Space Ape co-founders. "Look under the hood of the companies that make any of the top grossing games and you'll find a core group of people who have worked together for five to 10 years," Hade says. "Sometimes they've shipped a hit, sometimes not, but the leading indicator is time logged in the trenches together. You just don't find many of those groups of people in the Valley."
Earner agrees, noting that Playfish "saw average employee retention north of four years. In California, gaming companies often go through 50 percent turnover in 18 months." Ticking off a list of successful European gaming companies, their founding dates seem pretty prehistoric in tech time, including Wargaming.net in 1998.
"All of the successful teams, even those from companies that are only a year old, are made by groups of people that have worked together for years and stuck together through ups and downs," Hade says. "This is so important for gaming because it is a creative endeavor, so you need to trust each other."
Small, dedicated teams and targeted R&D could be a byproduct of Europe's risk-averse culture, but the benefits are undeniable. Smaller staffs keeps costs low, limits wasting resources on games that may end up being flops, and, as King's co-founder and CEO Riccardo Zacconi told Forbes, improves communication.
Leveling Up
King's slow and steady approach highlights the major difference between Europe and America: Europeans are all about the long game.
User experience trumps monetization across the board in Europe. Many games created by European companies are free to play; you only pay for an app if you want to access more levels and harder missions. Seventy percent of Candy Crush Saga players don't make any in-game purchases, Zacconi told Forbes. Putting UX first has brought in the cash for King: Boasting "an average of 92 million daily active users played our games more than one billion times per day," the company is rumored to be valued at $5 billion—$2 billion more than what Zynga was worth in its heyday.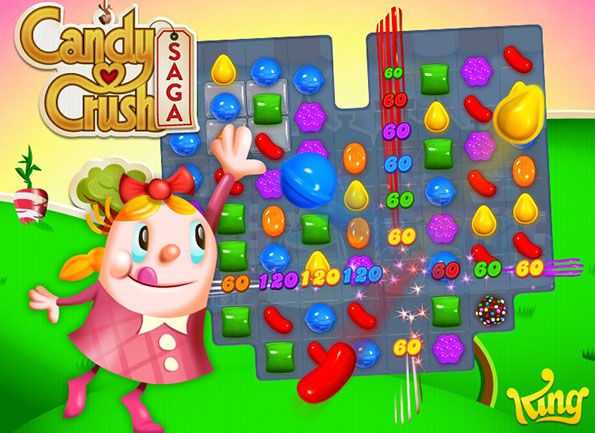 That might have been different for Zynga if its 'Ville properties weren't notorious for requiring users to purchase in-game extras to improve their gaming experience.
"At first it seemed like a fun way to interact with your friends," Michael Fahey, social and mobile gaming editor for Kotaku said in a Fox News interview. "But soon players began to see the mechanic for what it is: a barrier to progression, a means of keeping you from getting further in a game unless you either pay a toll or take steps to ensure your social circle is as involved as you are."
And speaking of long game, Rovio is thinking beyond smartphones and games entirely. Rovio has 400 licenses around the world, and 50 percent of its total 2012 revenues came from selling consumer products based on its Angry Birds property: plush toys, lunch boxes, clothing… there's even talk of an Angry Birds movie, TheNextWeb reported.
Even without the prospect of Angry Birds at a theater near you, Europe's gaming dominance can't be ignored: It's staring most of us square in the face. From its lean and cost-effective teams to its user-experience-first strategies, the continent is setting the pace when it comes to the gaming industry, with companies around the world scrambling to follow its lead.
"U.S. gaming publishers won the AAA console game business in the '90s and '00s," Earner says, referring to high-end titles developed by large teams with even larger budgets. "The AAA games industry mastered the craft of managing 100-person teams that are heavy on process and have disconnected product and marketing functions. By winning the last generation, the U.S. has created more to unlearn in this new digital, free, mobile world."
It's a steep learning curve Earner believes he and his team at Space Ape have done away with by basing their team in London. 
"All the theories we had about locating in London have proved to be right," Earner says. "Now that we have a hit title, we are finding it is easy to scale up our team size to support two game titles without compromising on our standards or culture. Also, the crappy weather is good for our productivity."
Read more articles on global entrepreneurship.
Photos: Courtesy King, Mojang, Rovio, Zynga, Peak Games, Space Ape