Name: Jiabei Chen
Company: Ampere 
Location: New York City
Age: 28
Website: www.amperenyc.com
What she does: Jiabei Chen co-founded Ampere, a luxury lingerie company that tackles the challenge of ordering intimates online by providing customers with three to five sizes of bras in each style ordered, plus a free measuring kit, to ensure a proper fit. Customers receive prepaid return labels to make the shopping experience even easier. Chen's philosophy is that lingerie should "bring a little happiness to both everyday life and special occasions."

How she started: After graduating from Harvard Law School, Chen found herself working at a top-tier law firm, but kept feeling drawn to the idea of starting her own business. "I knew I wanted to start a fashion-related business, and I have always had a unique connection with lingerie," Chen says.

After talking with other women, she realized that most of them found shopping for lingerie in person a laborious and often uncomfortable endeavor, especially when it came to being fitted. In February 2012, she quit her job and co-founded Ampere, which launched in November 2012. One of the highlights of starting the business for Chen was traveling to China, where her parents still live, and scouting the region to find the perfect manufacturer for Ampere's product.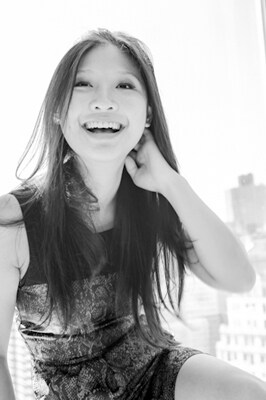 Why she's a game changer: Ampere is focused on revolutionizing the way women buy lingerie. Adhering to a new business model that combines the convenience and privacy of DIY online shopping with expert fitting techniques usually found only in brick-and-mortar stores, Ampere is breaking down customers' hesitations to purchase in this traditionally risky niche of online retail. Ampere is so committed to steering lingerie customers online that, unlike many of its competitors, it doesn't have any storefront locations. It also differentiates itself by creating its own line of lingerie rather than carrying other brands. "By manufacturing our own pieces, we aren't limited to other companies' style and sizes," Chen says.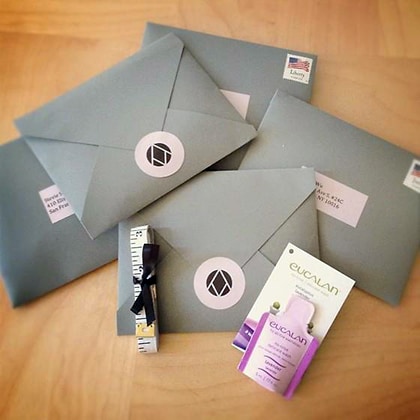 facebook.com/Amperenyc

What's next: Ampere is currently expanding its line to include more sizes and styles while still keeping the design aesthetically classic. Chen says that the company plans to throw more "lingerie parties," a phenomenon that started on the East Coast but will soon spread to other locales due to high demand. "Women have really been drawn to our events so they can hang out with their girlfriends, sip champagne and try on our lingerie so they know their sizes next time they order from our website," she says.
Do you know a game changer? Email us at pitches@openforum.com.

Photos: Courtesy of Ampere; amperenyc.com