When it comes to office battlegrounds, few are more fractious than grammar. Whether the issue in question is the Oxford comma or the semicolon, verb-noun disagreements or their/they're/there, the proper use of words can be a minefield.
Last year, entrepreneur Kyle Wiens entered the fray with "I Won't Hire People Who Use Poor Grammar," a screed he published in the Harvard Business Review's blog.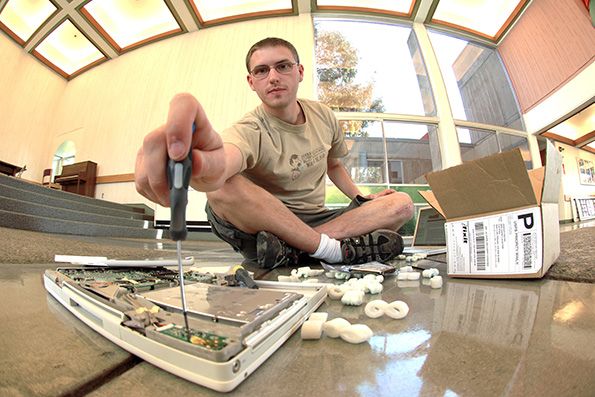 Given that Wiens owns iFixit, a company that claims to be "the free repair guide for everything, written by everyone," it isn't hard to see why grammar is a priority for him. After all, as anyone who has ever worked his or her way through a poorly written manual knows, good writing is rarely more important than when you're trying to figure out how to put bolt B into hole A.
But numerous executives—including many who aren't in the word business—have recently redoubled their efforts to bring good grammar to the forefront of their companies.
Elias Dagher, senior principal of New York City engineering firm Dagher Engineering LLC, is one such business leader. Dagher argues that, although engineering might not seem to be a writing-intensive activity, good grammar plays a key factor in his business and is a major consideration when he looks for employees.
"I've seen projects shot down because the writing, grammar and layout were scattered and confusing," Dagher explains. "Good writing is good thinking. If you can't write coherently—if you can't explain your idea properly—then your science is going to be screwed up."
Putting Employees to the Test
To screen prospective employees, Dagher uses three writing samples: an applicant's resume, cover letter and thank-you letter. Between those three documents, he claims, he can get a very good idea about an applicant's ability to write concisely, to tell a story and to engage a reader.
Perhaps most importantly, Dagher learns about an applicant's ability to express himself or herself. "If there's a reason you can't write a cover letter, you need to write me a cover letter to explain why," he says, laughing. "The same goes for the thank-you note: If you can't write a thank-you note, you need to write a note explaining why."
Hope Lane, a partner at Washington, DC-area accounting firm Aronson LLC, also emphasizes the importance of applicants' correspondence when it comes to choosing new employees. "It's not, 'Did they send a letter?'" she explains. "It's, 'How well did they write the letter?'"
In Lane's office, writing instruction and editing are more formal. To begin with, she asks her workers to help each other with their writing. "If my employees are trying to convey a lot of information or a complex concept in an email, they need to have it peer-reviewed for clarity and tone," Lane explains. "It's important for them to understand how their messages come across."
To give her employees a better understanding of writing conventions, Lane has also called in a business writing expert. "My team asked me to teach them a class on grammar and writing," she says. An accountant by trade, Lane demurred: Rather than teach the class herself, she called in Jack Appleman, a corporate writing instructor and author of 10 Steps to Successful Business Writing, a top-selling business writing book.
For his part, Appleman isn't obsessed with the Oxford comma. "There are a lot of closet grammar geeks," he says. "We all get offended at certain constructions."
A bigger concern, he argues, is basic readability. "Don't focus on the Oxford comma," he advises. "Focus on key grammar rules."
One major aspect of this is self-editing. "I tell my students to reread their own work," Appleman says. "They need to read it as if they were the intended audience." Many of his students, he notes, have a solid grasp of grammar but become uncomfortable when it comes to writing. "People need to use their gut feelings more," he says.
Following the Rules
Pat O'Connor, a noted grammar expert and host of the website Grammarphobia, echoes Appleman's suggestions regarding key grammar rules. "You don't have to assume that everybody on your staff [needs] to be a professional copy editor," she says. "There are a few simple rules people can follow that make a big difference."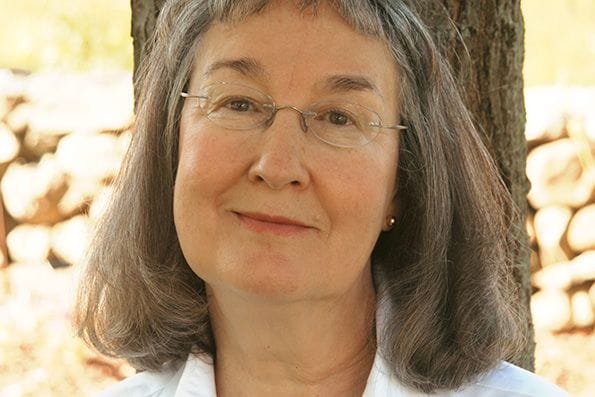 A major one is clarity. "Just being clear in what you say or mean could improve your public relations a thousand percent," O'Connor notes, pointing out that simple things like avoiding jargon, using pronouns properly and speaking carefully make a huge difference.
Just as every writer has pet grammar peeves, many also make consistent grammar errors. The key to improving, claims Brad Hoover, CEO of Grammarly, an online grammar checker, is finding these specific problems and fixing them. His company, which was founded by a pair of second-language writers from the Ukraine, is designed to help writers at all levels identify and fix their consistent writing errors.
"High-quality writing has never been more important," Hoover says. "The volume and importance of digital writing has vastly increased. Today, every third grader in China learns English."
And for job applicants, writing mistakes have never been more devastating. In a 2012 study of professional profiles on LinkedIn, Grammarly found that, among other things, workers who received between six and nine promotions over their 10-year careers made 45 percent fewer grammar errors than those who received only one to four promotions. High-level grammar skills were also associated with higher-level advancement and frequent job changes.
Ultimately, O'Connor notes, good grammar isn't a cause for workplace disagreement but rather a key to effective communication. "If it's not really important, let it go," she says. "Who cares if someone mispronounces something? Be kind to one another, because language is not for keeping us apart."
Read more articles on leadership.
Photos: iStockphoto, iFixit, Aronson LLC, Courtesy Pat O'Connor