The story of The Revel Group, a thriving events agency based in Chicago, begins with a flower arrangement. Back in 2008, Clint Paton was running a floral business and got a request from a client—for an event being planned by Britt Whitfield, a friend and owner of an event-marketing and production company. They realized it didn't make sense for clients to have to make two phone calls and two requests, just for a bunch of flowers at the same event. What if they joined forces, to create a one-stop shop for those planning events? So they decided to do just that.
Since integrating those steps, and adding other relevant goods and services along the way, these friends-turned-business partners now oversee the ever-expanding Revel Group, a full-service agency for event planning and production.
As financially savvy as their merger has been, the pair is anything but all business. As coordinators in the Windy City's social scene, more often than not, Whitfield and Paton are also the life of the party.
Since its foundation was first laid, The Revel Group—consisting of Revel Global Events, Revel Decor, Limelight Catering, Revel Space and the nonprofit Revel Cares—has survived less-than-ideal economic conditions to grow organically and thrive, with clients including universities, tech giants and even zoos, driving sales to $17 million in 2014, and a projected $36 million in 2015.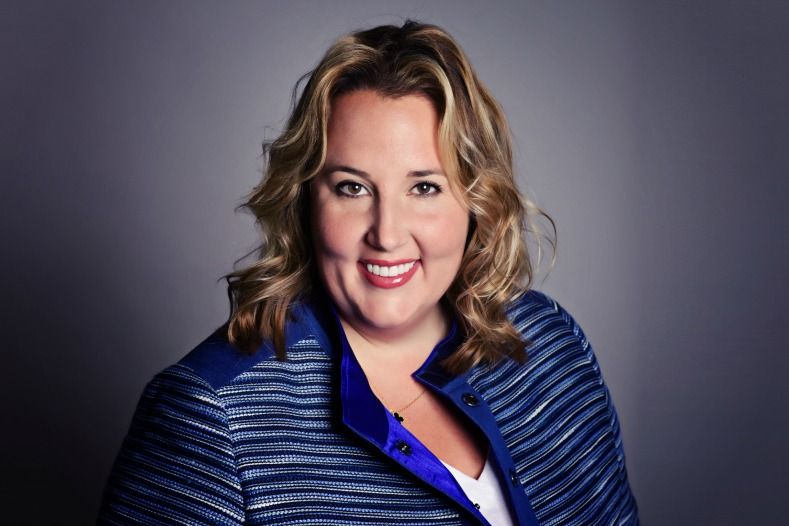 The Revel Group co-founder Britt Whitfield
"No event too large, no detail too small," is The Revel Group's mantra, and with a one-stop shop approach to event management, the company produces everything from upscale food-and-wine pairings in private Chicago homes to annual client appreciation parties at trade shows.
With encouragement from Paton, then a new friend, Whitfield left her catering sales rep job in Chicago in 2007 to build on her food and beverage experience and launch Revel Global Events, the event marketing and production company at Revel Group's core. In 2008, after doing floral and design work for Whitfield on several occasions, Paton sold his business to join her in launching Revel Decor to service weddings, trade shows and other events. With an immediately strong bond, their transition from best friends to business partners was smooth, as was Paton's evolution to his current role as COO of The Revel Group.
Paton and Whitfield operated on separate but equal tracks from 2008 to 2013, only launching Revel Space and Limelight Catering as joint ventures once a strong foundation for their financial partnership was already in place. They attribute their success to years spent getting to know one another. "We learned to understand how the other makes decisions without the complicating factors of two individuals paying themselves the same amount of money," Paton says. "It's a great arrangement for any early partnership, especially if there's financial stress."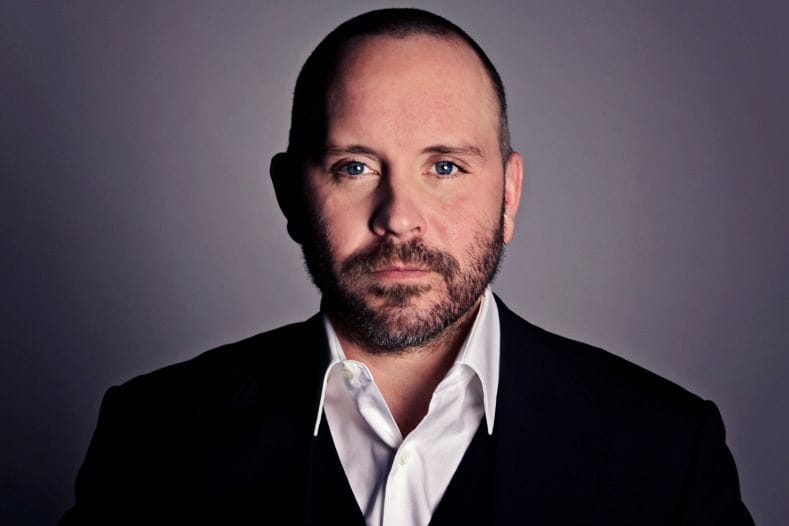 The Revel Group co-founder Clint Paton
In joining forces, the two wanted to capitalize on their strong suits, but not complicate their friendship during the partnership's early days. "We created two separate companies—one wholly owned by Clint, and one wholly owned by me—that would allow us to market ourselves as a single entity and allow clients to have a cohesive experience. Once we understood that bringing all event production elements together in-house would set us apart from the competition, it was a no-brainer. Unlike events with disjointed vendors and service providers, ours feel fluid," Whitfield says.
In 2013, the two partners launched multiple venues known collectively as Revel Space. At three current locations, and additional spaces opening soon—including the 50,000 square-foot historic Chicago Defender building in Motor Row—they host and produce everything from galas to corporate events. Last year, they absorbed 75 new employees in acquiring Limelight Catering, celebrating its 25th anniversary this year. In all, The Revel Group employs about 200 full-timers and 100 part-timers. Things have come a long way since 2009, when they shared one client, the economy tanked and they scraped together change to share sandwiches.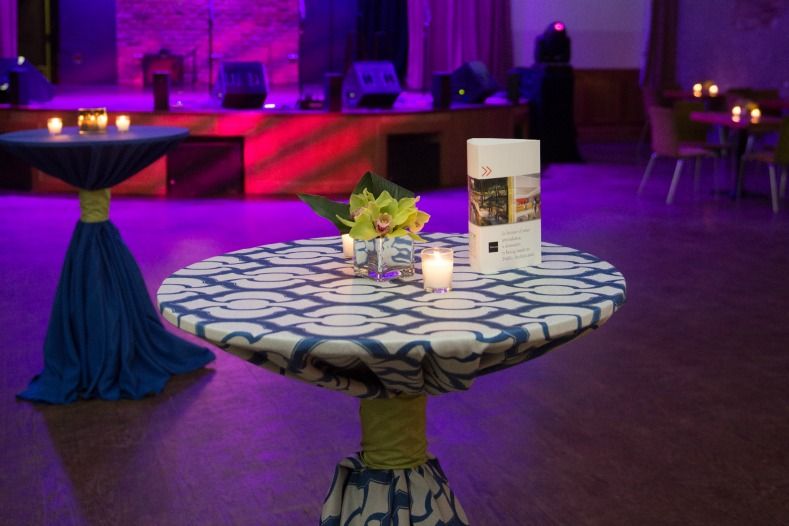 The parent company consists of separate S-corps, each with its own P&L and balance sheet. That ability to make financial decisions for each individual business line, while maintaining flexibility to reinvest profits into The Revel Group as a whole, supports the company's streamlined approach to marketing. While some clients might be drawn in for just flowers or catering, the company can recommend a full suite of integrated goods and services as appropriate. For example, the agency's multi-year, multi-million dollar event-management contract with a major university began with a small $3,000 floral order. That vertical integration has been key to their overall expansion, especially in their dramatic growth of the past 18 months.
While Paton is responsible for back-end operations across The Revel Group, Whitfield focuses on motivating and incentivizing employees while developing strategy for increased sales. One of the biggest challenges of running a growing business, they say, is creating consistent alone time with employees to make sure that they're happy, and to learn how to make them more successful. "When I worked for other people, I always found a way to be noticed and get attention," Whitfield says. "I always asked for more responsibility and made sure that leadership paid attention to me. Not everyone is like that, but doesn't mean they shouldn't have that same attention."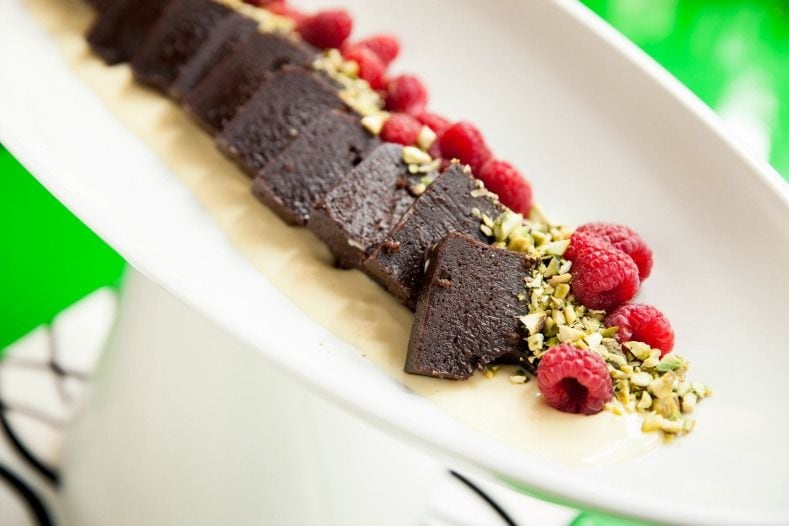 With more and more of our lives lived online, it's especially important to create memorable experiences beyond the digital world, The Revel Group's founders emphasize. "There's that connection you absolutely cannot have with your client or team without being together," says Paton, adding that some of their most successful hires were once their clients or guests.
One of The Revel Group's most unforgettable events is their annual mid-winter party, which they've hosted since 2010. "We're not holiday-card people," Paton says. "We don't want to send bottles of Champagne. We want to do something outrageous and memorable for the industry. The first quarter is quiet. It's the dead of winter in Chicago, which is miserable. We thought, 'Let's invite friends, colleagues, and also our competition to experience one hell of a Revel party.'"
Sure enough, 750 guests made it to the winter bash amid a blinding blizzard. "People get to see how we operate and how much fun we like to have," Paton adds, proudly. "It's infectious. I spend so much of my time just fielding resumes from people who want to come work for us based on our reputation. That's been the most rewarding aspect of what we do."
Photos: Courtesy of The Revel Group
THE REVEL GROUP / BRITT WHITFIELD AND CLINT PATON / MEMBER SINCE 94