Selling handcrafted or carefully curated products and services doesn't mean your businesses is doomed to a lifetime of staying small. Many companies making products in the fashion, housewares, skincare, gifts, furniture and food industries increase production while also preserving their "handmade" look and feel. How do they do it?
"All entrepreneurs have passion," says Bill Capsalis, a food industry consultant and president of the nonprofit organization Naturally Boulder. "But there's this funny thing between passion and growth. Passion-forward people tend to keep it small and control the growth. They have one foot on the gas and one on the brake, versus the guys who get in the left lane and just hammer it."
The hammers zooming ahead with fast growth may succeed by maintaining product quality while also increasing production.
To get more insight, I talked to three food companies at three different stages of growth to learn their best tips for any business intent on preserving the brand while meeting growing demand.
Stage I: Prepare for Growth
When they outgrow the kitchen or home workshop, many artisanal companies may partner with larger manufacturers to produce their products. While this can be a cost-effective strategy, these small businesses do tend to give up a certain amount of control. They also may risk being handed a substandard product or getting edged off the manufacturing line by larger clients.
Rachelle Miller is planning ahead for her growth curve. Although the Boulder, Colorado-based company is still small, Miller is shoring up her relationship now with the partner who makes her Bespoke Provisions crackers.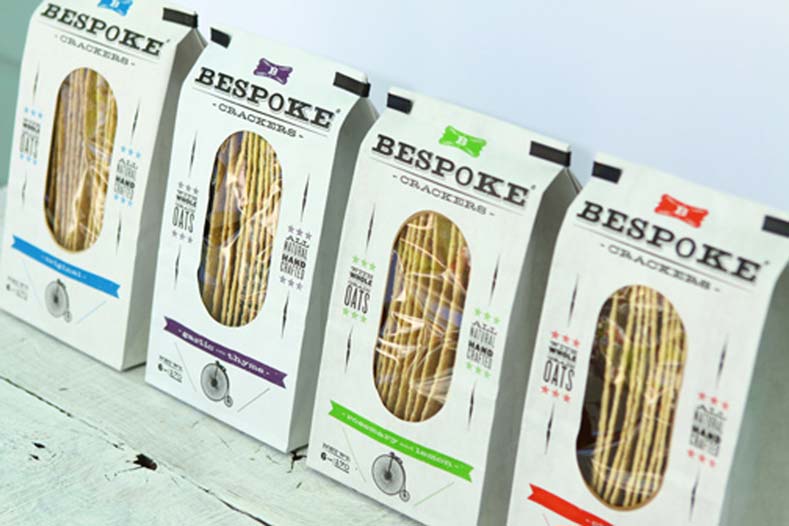 "At any given time, a larger customer could sweep a good percentage of their production, and they may have to let go of some of their smaller accounts," Miller says. "So I pay my invoices right away and keep a lower profile. Something may come up with me where I need an unexpected favor, and if they like you, they'll try to make it happen." Miller has also diversified her business to include flavored salts, spices and candles, so a blow to cracker production wouldn't destroy company revenues.
Stage II: Absorb Production Bumps
Quick, Target wants 80,000 bars of chocolate! Many small companies would turn to contract manufacturers to meet such a large, unexpected demand from a powerhouse retailer. But Shawn Askinosie of Askinosie Chocolate was determined to control quality by producing every single bar in the company's tiny 4,000-square-foot facility in Springfield, Missouri, with its existing staff of 17 (about half work in production).
"It took us two solid months," Askinosie says of filling the order last fall. The carefully choreographed production run required tricky advance planning. Fortunately, Askinosie had recently hired a chief operating officer, Allison Cash, and he tasked her with coordinating all the moving parts to fill Target's order without crunching supply for the company's existing customers.
"It was all about inventory control, inventory management and production scheduling," Askinosie says. Happy ending: The small manufacturer filled Target's order without missing a single beat with their existing customer base.
Stage III: Mechanize Strategically
Olli Salumeria recently opened an 80,000-square-foot manufacturing facility in Oceanside, California, to add to its original 11,000-square-foot factory in Mechanicsville, Virginia. The new space allowed the cured-meats company to ramp up volume, but they still do key work by hand to maintain quality control. Olli's traditional Italian-style salume is carried by supermarket giants including Whole Foods and Kroger.
"We're producing more, but it's all still small batch, hand-measured and hand-mixed," says Jennifer Johnson, Olli's director of marketing. "Everything is still hanging on a string, slow curing. We just have more space to do more of that."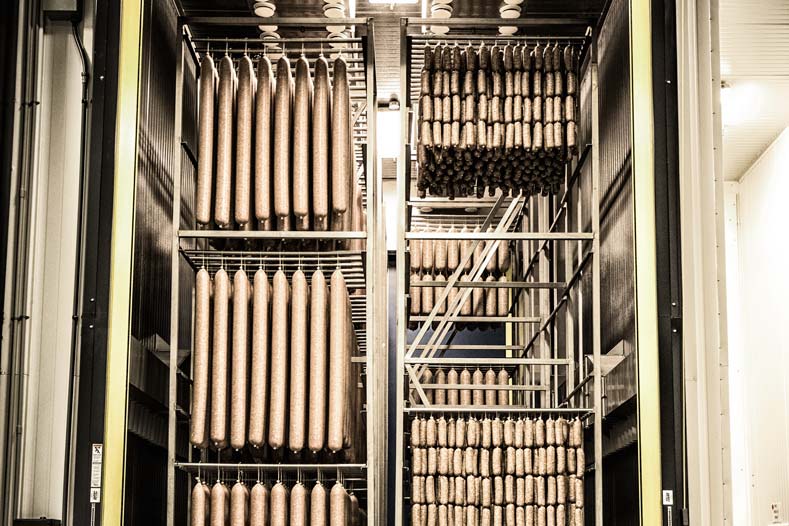 Olli is very hands on, but only because those hands are increasingly freed from tasks that don't need human oversight to retail the "craft" product quality. In California, for example, a computer tracks the product aging process, and robots move the meat racks.
"The computer tells us that XYZ rack has been in this room for X amount of time, and the room is at X percent water, so it's time for the robot to go get that rack and move it to the next part of the series," Johnson says. "And the machine may say it's ready, but then we still taste and feel to make sure it's to our standards."
Terms like 'craft, artisan, handmade, small batch' have become so overused by marketing departments that people wonder what it really means. Just be who you are.
When companies reach the level of needing total mechanization to meet high production demands, Shawn Askinosie believes they should embrace that moment as a success to openly celebrate with their customers.
"Terms like 'craft, artisan, handmade, small batch' have become so overused by marketing departments that people wonder what it really means," Askinosie says. "Just be who you are. If you've reached that inflection point where you've ramped up production in that way, be honest about that and don't try to market yourself as something that you are no longer."
Read more articles about growth opportunities.
Photos (from top): iStock; Courtesy of Bespoke Provisions; Nate Luke for Askinosie Chocolate; Courtesy of Olli Salumeria