Facebook dramatically reshuffled the look and functionality of its popular personal profile and some of the changes (predictably) annoyed many long-time users. A growing band of users, however, are having a creative blast with one change in particular: the cover.
The cover is the term that Facebook is using to describe the one large image that now dominates the profile page of users that have switched to the new look. While using a personal profile for a business is still technically against Facebook's terms of service, some independent professionals, experts, authors and celebrity types should find some creative branding applications for the cover image.
Getting your cover on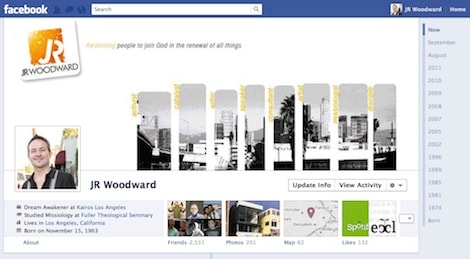 Facebook makes it pretty easy to upload a cover image or grab one from your existing images on Facebook. You can crop and move images around too. Editing or changing your cover photo works just like the profile image. All you have to do is hover over the cover image and click the edit cover photo link. Changing your cover photo is an action that will also appear as a status update on your timeline.
851 x 315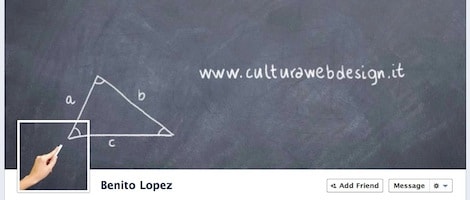 Those are the pixel dimensions of your cover image. You can resize and crop most images to fix, but this the space you ill need to fill. Of course, some designer types are using white space on that canvas too.
The trick is to find an image that works in this landscape orientation. The image is so dominant that stock scenery and background images make a pretty stunning display.
Merging your profile image with the Cover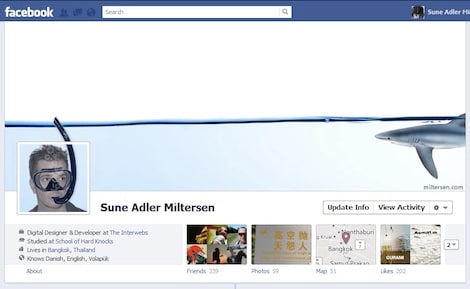 The real creative fun starts when you take into account that your current profile image is automatically embedded in the lower left of your cover image. Some very creative folks have used their Photoshop skills to create some picture in picture drama and to add some interesting overlaps.
Note: the profile image space is 136 x 136, but you must upload an image that is at least 180 x 180 in order for Facebook to accept it. That little quirk will save you a little heartache if you decide to create your own little collage.
The rest of the spacing and layout specs can be found in this handy little template for Photoshop from Facebook Cover Wall Papers. Here are some more fun and creative examples.
Cover services emerging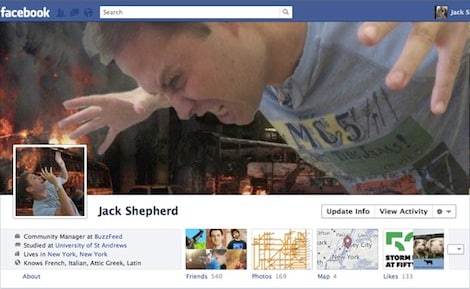 With hundreds of millions of Facebook profiles out there needing a new statement kind of image, it's no surprise that applications and services specifically aimed at Facebook Cover creation have cropped up.
Coverize.me – this service basically provides a host of Cover ready stock images categorized from Abstract to Video Games.
myFBCovers – this apps primary offering is the ability to create a cover image that is a collage of the images of your friends.
Facebook Timeline Cover – this app from faceitpages.com allows you to add you logo, contact information and social profiles to images.
Want to learn more about how to build your local business? Join John Jantsch of Duct Tape Marketing for a live webinar on October 26th, 2011, at 2pm EST, and learn how to get found, participate in ratings and reviews, and other online tools and tactics to get more business. Register here.