After serving as director of consumer products for a major floral products company, Lisa Weber thought she knew how to hire smartly when she purchased her own business about 10 years ago. Her company, Timeless Frames Décor & Expression, based in Watertown, N.Y., has 220 employees who do custom framing for 200 retail stores from Naples, Florida to Bangor, Maine.
With sales increasing, Weber decided it was time to recruit a director of product development from a consumer products company. She hired an executive from a well-known brand, but a few months later, realized she had made a big mistake. "Six months into the job, nothing new was being done or getting built," recalled Weber.

Like many entrepreneurs, Weber tries to achieve a balance between hiring experienced executives to help her grow the company while seeking out managers who are flexible and willing to roll up their sleeves to get the job done. In many cases, it's tough to find a former corporate employee who thinks like an entrepreneur.
"I have done most of the jobs and loaded a lot of trucks," said Weber, who is the sole shareholder of the company, which posts $23 million in annual sales.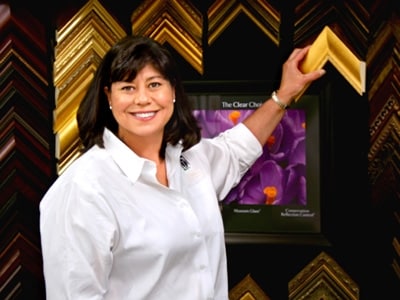 The problem is this: corporate employees are trained to crunch the numbers, analyze every scenario and make decisions collaboratively. When they join a small company, they offer suffer from "analysis paralysis."
Weber said her former director of product development wanted to weigh every option, which caused friction because "we were more about, 'this makes sense for the business, so let's just give it go."
 
Realizing it was time to cut her losses, Weber had a candid conversation with the executive and they agreed it was best for her to leave the company. "After that, I realized that if someone had spent too many years working for a big corporation, they probably were not going to be happy working here," said Weber.
Weber's experience with hiring a big company employee is common, according to entrepreneurial advisor and certified public account, John M. D'Aquila. He works with dozens of entrepreneurs who hire experienced corporate executives with mixed results.
"Big corporate employees are trained to work in teams, garner consensus and use numerous tools to make cautious decisions that have a big dollar impact," said D'Aquila, of www.daquilallp.com.
 
"In contrast, small company executives make fast decisions without consensus -- all while dealing with more risk but smaller dollar amounts."
He suggests business owners in Weber's position try to recruit people who have worked for smaller companies or a similar company with slightly larger annual sales.
"Big companies are like fighter jets," said D'Aquila. "They give new hires simulators and a year of training before they are allowed to touch the controls. A small company is like a Piper Cub… we say, here are the controls, and, by the way, don't turn too fast or you will crash."
 
After her bad experience, Weber is happy to report that she hired another director of product development who is a keeper. "They came from a company that is a well-recognized national brand and much bigger than ours," she said. "It's a much better fit."
Briefly… if you hire independent contractors, please read on: The Obama Administration estimates that employers who misclassify workers as independent contractors are costing the country about $350 billion in lost payroll tax revenue.
In response, the Internal Revenue Service and other federal agencies plan to spend $25 million in 2011 to crack down on employers, according to the July 2010 edition of Court Watch, published by Vantage Legal in Chicago. Several pieces of legislation, including the Employee Misclassification Prevention Act (EMPA) and the Taxpayer Responsibility, Accountability and Consistency Act, (TRACA) have been introduced in Congress. If passed, they would require big and small employers to expand their record keeping for both contractors and employees alike. Stiff fines and penalties would also be imposed on employers who don't properly classify employees as employees.
Jane Applegate is a columnist, speaker and author of four books on small business management. Applegate's 201 Great Ideas for Your Small Business is published by John Wiley & Sons. The Applegate Group Inc. provides strategic marketing and video production services to big and small companies. (For more information visit:
www.theapplegategroup.com
).