Working with an interior designer has long been reserved for those with deep pockets and lots of time on their hands. The rest of us are left to spend hours obsessively watching HGTV in the hopes that pricey design knowledge will somehow seep into our subconscious.
That is, until now. Homepolish, a young startup out of New York City, is on its way to making the interior design process affordable and hassle-free. Individuals and companies in nearly a dozen cities across the country can schedule in-person meetings with the site's 100+ contracted designers. Designers come prepared to meetings with actionable advice on how to improve spaces (read: no sales pitches involved), and estimate how long it would take if more work is needed. 
While working with an interior designer can start in the six to seven figures for some projects, the average price for a Homepolish project typically costs a few thousand dollars and rarely tops the low hundred thousand dollar range. The process and price point is a refreshing contrast to the traditional interior design model—a model that in high-brow circles includes designers taking as much as a 30 to 40 percent commission, and only signing clients whose budgets are in the six figures. Homepolish, on the other hand, doesn't subscribe to commissions at all. Designers are paid on an hourly basis and initial consultations run $50/hour for a junior designer, $80/hour for a more experienced professional. Beyond that, packages start at $500 and designers are billed hourly, $100 for a junior designer and $130 for a more seasoned pro. The company also partners with several stores such as Restoration Hardware and Blu Dot to offer clients deep discounts on home goods, sometimes up to 20 percent.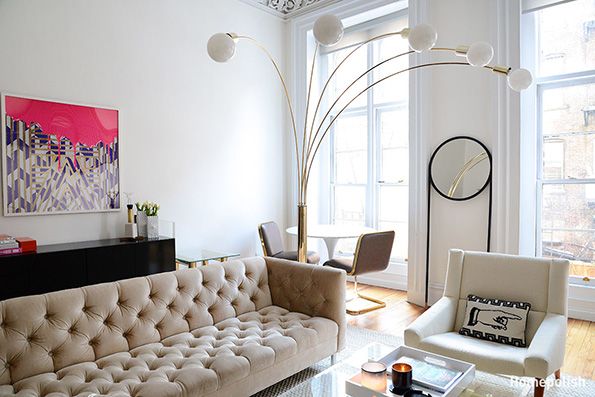 Noa Santos and Will Nathan, a designer and techie, respectively, are the brains behind the outfit. Homepolish's founders met a few years ago when Nathan was looking for help furnishing his New York City apartment. After accumulating a budget of around $20,000, he called several design firms only to be told to either "go to IKEA" or "treat himself to a bigger budget," Nathan recalls. Discouraged, a friend suggested he reach out to Santos, a recent Stanford grad who'd gotten sick of the uppity design world himself; just one year out of college, he had started his own company catering to those with normal budgets. The two met and within about four months had hatched a plan for Homepolish, which launched in late 2012.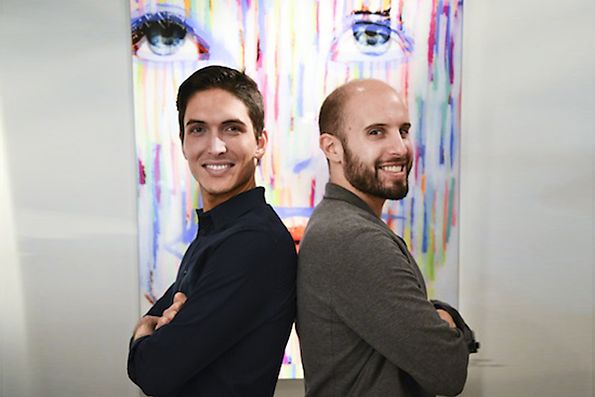 Based in New York's Flatiron District, the company has plans to expand the brand into five major American cities and is on par to grow exponentially within the next year. The kicker? Santos and Nathan have never touched a penny of outside funding.
OPEN Forum talks to the power pair about what it's like to change the world of interior design one modest-priced client at a time.
Let's talk about the world of high-end interior design. Do people really spend hundreds of thousands of dollars on interior design?
Noa Santos: Absolutely. When I was working for a firm, my clients would spend $250,000 per room. A home could cost $5 million to decorate. When 30 percent of that goes into a designer's pocket, you are talking a lot of money.
With so much money being thrown around, why did you want to leave?
 
Santos: I realized that world was more about making money than making a real impact on people's lives. The interaction between clients and designers is really unpleasant; they know they are being cheated out of money. Some designers don't tell their clients about sales. Other designers don't even submit receipts. It just wasn't a world that I wanted to be in anymore.
 
When you guys met, did you know right away that you'd start a company together?
 
Will Nathan: Not at all. I'd just moved to New York from San Francisco and was working at BuzzFeed. I loved my job and wasn't looking to leave, but after working with Noa and seeing what his expertise did to my apartment, I wanted to bring that to more people. It was Noa's idea in the first place—he had a small company he'd started that was similar, so we rolled up his existing clients and launched Homepolish.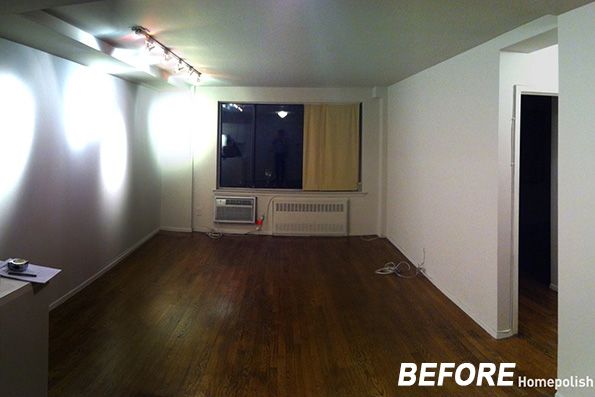 Why haven't you taken any outside money for Homepolish?
 
Nathan: We have bootstrapped the entire company. And we didn't put in any of our own money into it either. We've been making money since the early days.
Santos: We did try to talk to investors early on. Ultimately, they were concerned with our ability to scale. We knew we could do it, so we built it organically. Now we have investors calling us every couple days. We are constantly juggling whether to scale organically or take outside funding. Of course, there are things we could do with a lot of money, but—on the flipside—the mistakes we've made in the last few years, we've been able to make cheaply. If we had money, they would have been more expensive mistakes. We are going to stay self-funded as long as we can.
How are you able to scale your business?
Nathan: It all comes down to our technology platform, something I created, which enables billing and administrative tasks. It manages all of our projects, tracks the numbers of hours worked and sold. It communicates with our designers and service team and is created to handle large volume. Without the automation of several parts of the business, scaling would be really difficult.
Is there anything getting in the way of scale?
Nathan: Our biggest challenge is exposure. It is all about timing. We aren't like a normal e-commerce site where you go and shop. We need to be in front of customers when they are in the exact time in their lives when they are looking for interior design. That isn't all the time. We increase our exposure by press coverage, but also by working hard to build a community. We are really active on Instagram with more than 40,000 followers that see us every day. So, maybe one day when they need a designer, they will think of us.
Without the attraction of outside funding, what have been your markers of success?
Nathan: We have a few. First, the number of projects worked on; we crossed 1,000 a few months ago, which was huge. Second, awareness—how many people come to the site. That has been pretty gradual, but press has helped. Earlier this year we were featured in Spirit Magazine [the in-flight publication for Southwest Airlines]. We are also in Racked, an online publication, and it really touched a nerve. We got great feedback from clients.
How do you recruit and screen your designers?
Nathan: It is a pretty involved process. If they are located in New York, we will bring them in for a formal interview. If they are elsewhere, we will do it via video chat. If we like them, we will test their abilities by asking them to put together a mock project for us. They do this virtually with boards, so they don't have to buy any of the actual furniture themselves, but it gives us a good idea of their skill level. The whole process takes at least a month per designer. We are really selective.
What is your strategy for growth?
Nathan: Instead of focusing on hiring, we are putting our attention on content as a way to organically grow. So, for example, we have an internal team that photographs and interviews clients and posts our projects weekly on Refinery29. We are also really trying to get press in a variety of publications to help increase overall brand awareness. Recently one of our beach houses was featured in Design Milk, which was really exciting.
It seems like there are a lot of home design companies popping up—especially those that operate online exclusively. How do you deal with the competition in this space? Do you ever worry about copycats?
Nathan: There are so-called "design-in-a-box" companies where you upload snapshots of your space and—without visiting in-person—a professional gives you advice. That isn't what we do. We offer in-home, hands-on and hassle-free consultations. To your question about copycats, yes, we always worry, but we also know that we bring a different set of skills to the table—me with tech and Noa with the design side. There are barriers to entry in this space. For those that think they can do it better, I say let's go!
If you could go back in time, what would you tell yourself 18 months ago, when you first launched Homepolish?
Nathan: I'm a tech-minded, systems-oriented, efficiency-driven person. I've learned, through Noa, how valuable creativity and marketing and PR are to a business. I think a lot of tech folks can be focused on ideas and execution and it can be hard to quantify how much soft touch things can make an impact. They really do.
Santos: I think the one thing I'd have told myself is that it is really important to have a loose plan for how to do things; it isn't necessary to plan every detail. Being too detailed can inhibit growth. In the beginning, I remember seeing traction and wanting to plan every detail; now I know that it is better to plan a framework for things. It lets serendipity take its course and keeps things fun and agile.
Read more articles on building an empire.
Photos: Homepolish