The debate continues on whether CEOs should be fluent in social media or not, but the number of CEOs using social media to engage customers is still very low, even among technology companies.
In the past year it seems that executives have become more comfortable with platforms like Twitter and Facebook. For example, there are a number of influential CEOs using Twitter to represent their companies and bring a friendly face to their businesses. Tweeting CEOs like Tony Hsieh of Zappos and Guy Kawasaki of Alltop are well-known for their successful social presences and large followings as a result.
With all of the talk about how CEOs are getting social, we were curious to see how many CEOs are also branching out into web video. We took a look around the web to see how CEOs and founders are leveraging video to educate and engage consumers.
Once again, we found that the number of executives active in the web video space, as in the social media space, is quite small. But for those business leaders taking an active role, we've uncovered some great successes. Here's a list of 12 CEOs and founders leveraging web video to promote their businesses.
1. Tom Dickson, Founder & CEO, BlendTec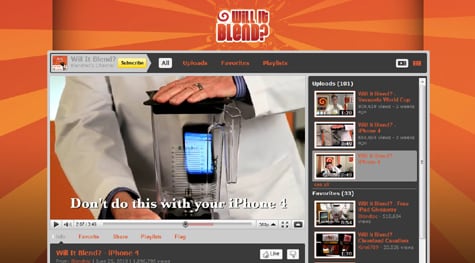 Tom Dickson, Founder and CEO of BlendTec, a commercial and residential appliance production company specializing in blenders, is the host of popular YouTube series Will It Blend?. In the series, Dickson tests his blenders on everyday items to see if they will blend. Some recent items put to the blending test included the iPhone 4, a vuvuzela, and an iPad.
Dickson's YouTube series is a huge success. With just over 100 videos uploaded, total video views currently total nearly 131 million. We'd be surprised if that level of visibility wasn't affecting the bottom line.
2. Gary Vaynerchuk, Founder, Winelibrary TV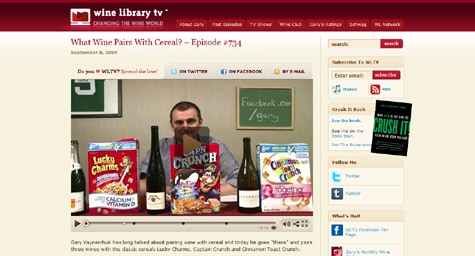 Gary Vaynerchuk is the founder and host of Winelibrary TV, a daily wine video blog in which Vaynerchuk reviews wines and updates the world on the latest wine news.
Vaynerchuk uses Viddler to host his daily video updates, and he also maintains an active personal account on Viddler, where he uploads videos on social media, technology, and branding, among a variety of other topics.
Leaders with large personalities should take note of Vaynerchuk's openness to be real. He's a straight shooter with an honest mouth. That's what keeps his fans coming back for more.
3. Mitchell Harper, Co-Founder & Co-CEO, BigCommerce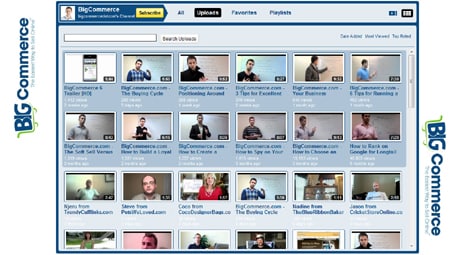 BigCommerce is an e-commerce platform that helps businesses launch professional online stores. Mitchell Harper, co-founder and co-CEO of BigCommerce, posts videos to BigCommerce's YouTube channel at least once a week, making it a point to speak on topics of interest to his core audience, e-commerce professionals. His videos take an educational point of view while maintaining a down-to-earth, yet professional tone. He says:
"I think it's important to use a whiteboard to explain concepts, and it's kind of become my trademark in the videos. I could use a proper studio but I want the videos coming off as genuine and not professionally made. Even when I make a mistake, I don't edit it out, because I feel it takes away from the authenticity of the message."

Harper seems to be adding value to both his community and business. Since launching the channel about six months ago, they've garnered nearly 420,000 video views.
4. Tim O'Reilly, CEO, O'Reilly Media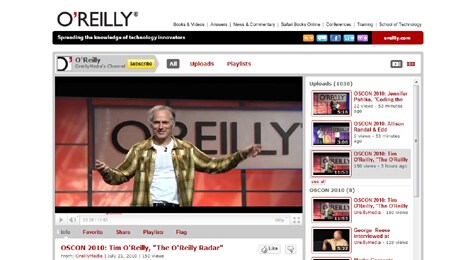 O'Reilly Media, a media company founded by Tim O'Reilly, publishes books, magazines and websites, and produces conferences on computer technology topics.
With over 1,000 videos and 2.5 million video views, the O'Reilly Media YouTube channel is a well-updated outlet for the company.
The channel often features speeches by and interviews with O'Reilly. We applaud O'Reilly Media for repurposing useful content that could have otherwise been lost in the great unknown.
5. Kevin Rose, Founder & CEO, Digg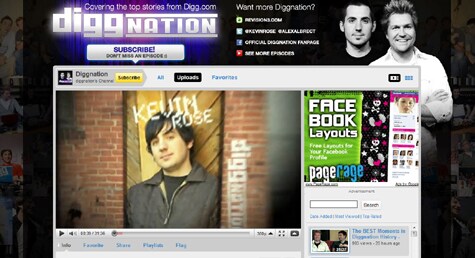 Kevin Rose, founder and newly appointed CEO of Digg, a social news website, co-hosts a weekly video podcast called Diggnation, alongside Actor Alex Albrecht, where they discuss the top stories from Digg.
Diggnation currently has over 3.3 million video views, proving that promoting your company can be as simple as putting together a video series where you discuss the latest news from within your community.
Rose also has fairly active personal accounts on YouTube and Vimeo, in which he posts on technology, travel and food, and hosts The Random Show with Tim Ferriss, author of The 4-Hour Work Week.
6. Scott Jordan, Founder & CEO, Scottevest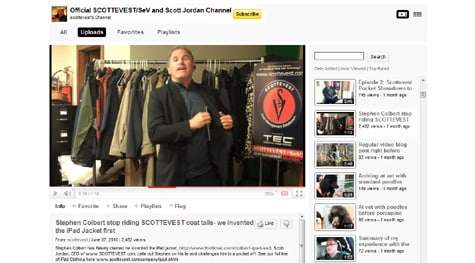 After Apple launched the iPad, you may have heard the buzz around the iPad suit pocket, in which political faux-pundit Stephen Colbert called out the Wall Street Journal for not including him in an article about ways to carry the iPad. Colbert sported a suit jacket with an iPad-compatible pocket at The Grammys just days before the article was published.
In the WSJ article, clothing manufacturer Scottevest was mentioned, as the company sells multiple iPad-compatible vests and jackets, some featuring up to 22 pockets. It turns out that Scott Jordan, Scottevest's founder and CEO, actually created that large-sized interior pocket seven years before the iPad was invented. It's a serendipitous story, but it has certainly ramped up buzz around the company.
Jordan launched the company's YouTube channel four years ago, and has uploaded nearly 800 videos since. His videos include weekly newsletters, product updates, and adventurous treks that often include his pets. Jordan's videos usually feature him wearing Scottevest products, explaining how they are useful in certain situations. He's a true company evangelist.
7. Aaron Patzer, Founder & CEO, Mint.com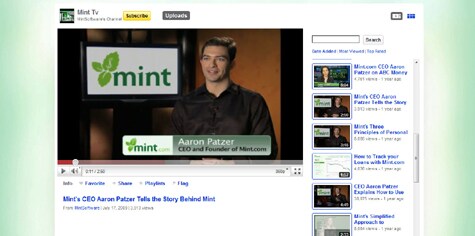 Aaron Patzer is the founder and CEO of Mint.com, and now the vice president & general manager of Intuit's Personal Finance Group, since Mint.com was recently acquired by Intuit, which also manages the popular personal finance apps Quicken and TurboTax.
One of the best contributions that a company can make to an online community is educating its users on how to use its products. For video, that doesn't always mean uploading a ton of videos on every little feature. Sometimes, it just means providing the basics.
Mint.com's YouTube channel does a great job of providing valuable information on how to use its products. With just over 20 videos uploaded, many of which Patzer appears in, Mint.com has garnered nearly 700,000 video views.
Kudos to the Mint.com team for keeping it minimalist while still racking up video views. Their channel proves that quality always trumps quantity.
8. Loic Le Meur, Founder, Seesmic and LeWeb.net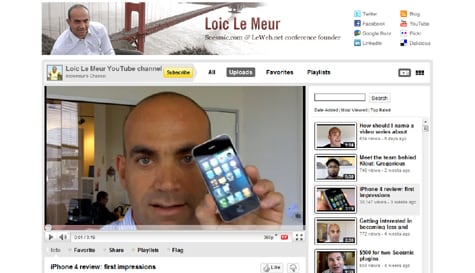 Loic Le Meur is the founder of Seesmic, a startup company that develops social networking clients for sites like Twitter and Facebook that run on the web, mobile devices, and the desktop. Le Meur has a very active YouTube presence with over 700 videos, totaling about 1.9 million video views. With over 3,000 subscribers, Le Meur has a sizable audience to engage.
He uploads videos about Seesmic, technology, and LeWeb, a tech conference that he founded in 2005.
9. Pam Liebman, CEO, Corcoran Group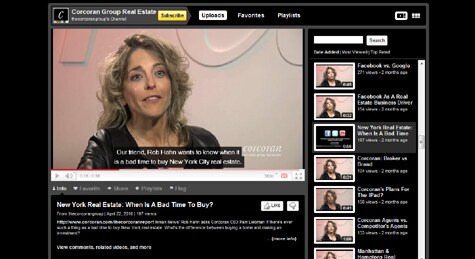 Real estate pros are jumping on the social media bandwagon, and Corcoran Group, the largest residential real estate firm in New York City, is ahead of the pack.
Corcoran has an extensive social media presence, and their video presence spans to YouTube, Vimeo and blip.tv.
The videos feature CEO Pam Liebman answering questions posed by Facebook and Twitter followers regarding the state of the housing market and New York living tips. These types of videos allow the Corcoran team to truly engage with potential customers, as well as showcase their expertise in New York City real estate.
10. Rob Banks (Co-Founder), BuildDirect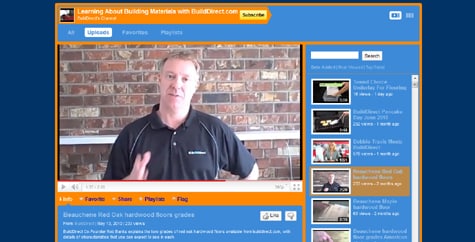 Rob Banks, Co-Founder of BuildDirect, a manufacturer and wholesaler of flooring and building materials, takes a pro-active role in marketing the company. He appears in hundreds of videos on BuildDirect's YouTube channel, discussing various flooring and building materials. The videos occasionally also feature Jeff Booth, President and CEO of BuildDirect.
BuildDirect's mission for the YouTube channel is clearly stated: "We want to educate, to entertain, and to let you know who we are as a group of people." The occasional Pancake Day video certainly gives us a glance into their lively company culture.
11. John Pozadzides, CEO, iFusion Labs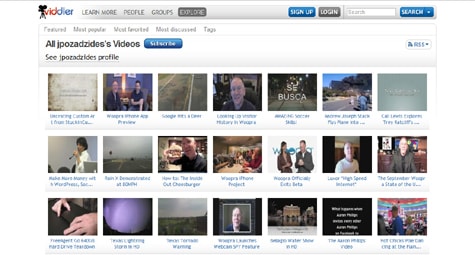 John Pozadzides, CEO of iFusion Labs, creators of real-time Web analytics service Woopra, maintains an active web video presence via his Viddler channel. Pozadzides embeds many of his videos on his blog, OneMansBlog.com, where he often updates his readers on innovations, announcements, and factoids in a variety of areas, including entertainment, computing, politics and technology.
His blog seems to be quite a success, as on any given month it receives around half a million page views, according to Pozadzides.
12. Bob Parsons, Founder & CEO, GoDaddy Group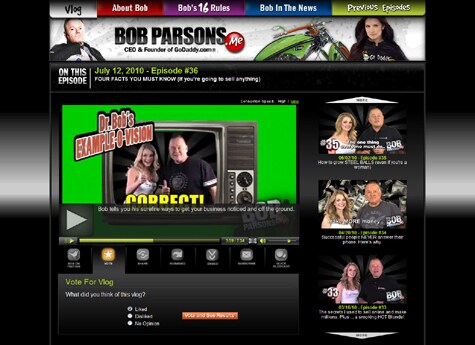 If the GoDaddy "Too Hot for TV" ad shown during Super Bowl 2010 wasn't hokey enough for you, you can always get more on BobParsons.me, the website of GoDaddy Founder and CEO Bob Parsons. The site features a vlog with Parsons' latest tips for being successful. Of course, most of the videos feature token hot girls, if that's what you're looking for.
Regardless of the corny marketing ploys that may be at work in these videos, we admire Parsons' attempt to educate viewers on the lessons he has learned along the way while turning three startup companies into mega-million dollar enterprises.
We can't say it enough -- having a web presence is all about creating value for others. Gimmicks aside, Parsons has what it takes to do that.
Is your company's founder or CEO blazing trails in web video? If so, let us know how they are creating value for your community.
Image courtesy of
iStockphoto
,
redhumv