No entrepreneur is immune to fear and uncertainty. The experience of starting a business comes with long hours, exhaustion, immeasurable stress and fear—the kind of fear that keeps you up at night. One of the best skills you can develop as an entrepreneur is the ability to face your fears head on. That's exactly what these three entrepreneurs did on their roads to success.  
Ben Hebert, Founder, Natural Stacks
Ben Hebert is a recent college graduate who left a stable, full-time job to build Natural Stacks, a natural dietary supplement company. His decision to start this company stemmed from a personal passion. "I've always struggled focusing at school and work, but refuse to take medications like Adderall or Modafinil," Hebert explains. "I want to help people get off stimulants and on natural products instead."
When Hebert took the leap, he was terrified of the uncertainty. "I took everything that I had and put it into the business to get it going," Hebert says.
Once he got going, he realized he couldn't go back to doing work that he didn't care about. That realization helped him overcome his fear of uncertainty. The opportunity to pursue his passions outweighed any potential risks of failure. "You have to be foolishly optimistic in your pursuits," Hebert says. "Know the numbers that you need to survive on, but always dream big. If you set your sights too low, you'll never know how much you can really achieve."
Michael Willis, Founder, Maid Marines Cleaning
Michael Willis is the co-owner of Maid Marines, one of New York's fastest growing cleaning companies. Willis started his company while working a full-time job. When the company finally launched in November 2013, he was able to generate $100,000 in sales.
What scared Willis most was the fear that he wouldn't be able to provide for his newborn daughter.
To save money, he handled operational expenses himself. "I learned how to build a website, learned my industry, and brought on a co-founder to handle accounting and help with customer service," Willis says. His efforts paid off, and he was able to get his company up and running with minimal financial risk.
Fear is nothing more than a state of mind. Don't let it consume your reality. Learn from entrepreneurs who have been there before; and believe them when they insist that everything will be okay. 
Maren Hogan, Founder, Red Branch Media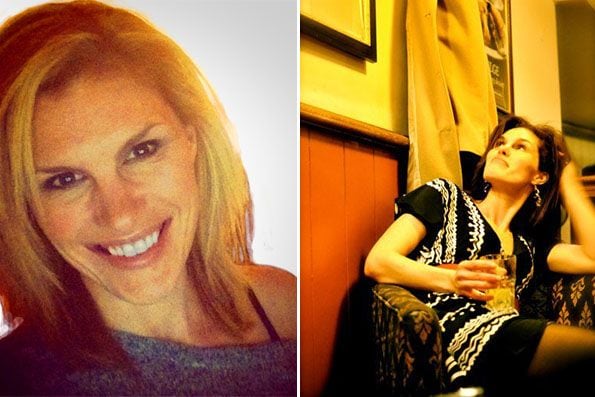 When Maren Hogan started Red Branch Media, a Web marketing and advertising agency, she was worried about the typical risks that come with self employment, such as the investment of time and money; but she was most afraid of putting her own personal brand on the line, and failing.
What helped her push through this fear was actually acknowledging an earlier failure. "I had a business that totally and completely tanked," Hogan says. "Not one sale, not a smidge of revenue. It ruined our finances and strained important relationships. But I learned a great deal and decided that the same costly mistakes had no place in my new company."
When Hogan's first business failed, the world kept going and she survived. Using what she learned, she's back at it trying her hand at a new business. And, if worst came to worst, she knows she'll be okay.
"Even if I tank this business, I know it would be okay," Hogan says. "I could go work a normal job for a couple of years and then try again."
Ritika specializes in business, marketing, entrepreneurship and tech. She writes for Forbes, Investopedia, Business Insider, CMO, the SAP Innovation Blog and others.
Read more articles on leadership.
Photos: Courtesy Ben Hebert, Red Branch Media