Back in the 1980s, Jon Haber fronted a rock-band in his hometown of Middletown, New York, called Looker. As was the style at the time, he wore his hair big—and painted his eyelashes with mascara. "It was a lethal combo," he says.
These days, Haber, now 50, may have changed his hairstyle, but his passion for music endures—he still writes songs and performs, all while growing his business, Alto Music, into one of the nation's most-respected music retailers.
Do what you say you're going to do. Always deliver or over-deliver.
The company, which employs 90 people, now has three retail locations in New York State (Middletown, Wappingers Falls and Airmont), a showroom for audio professionals in Manhattan and a growing online presence. Just as importantly, Alto Music has garnered an international reputation for offering superb customer service and the ability to get just about anything, from rare instruments to decades-old parts and components, that a customer might be looking for. "We have a reputation for having a huge inventory and for carrying items you won't find anywhere else," Haber says.
Back in 1981, when he was a teenager growing up in Rockland County, New York, Haber says he would walk downtown to the original Alto Music, then just a small store, to listen to music and sample the instruments. He eventually landed a job there arranging displays and sweeping the floors.
A few years later, in November 1989, when he turned 24, he took an entrepreneurial leap of his own when he partnered with the original owner of Alto Music to open a second shop. With the help of a loan from his uncle, he eventually took over the entire business and has been growing it ever since. "I've never really worked anywhere else," Haber says.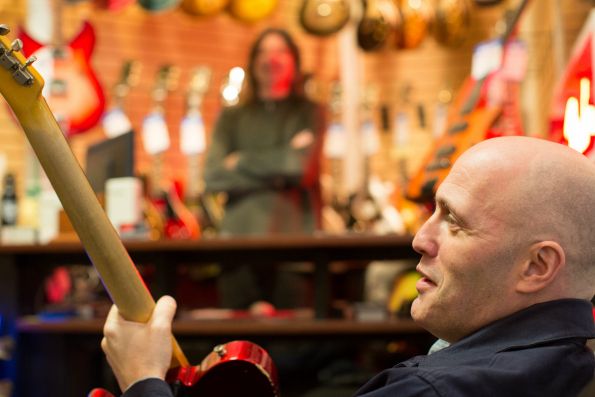 Alto Music owner Jon Haber
One aspect of the business that Haber thinks will never change is the importance of having brick-and-mortar locations, which give customers the chance to interact with instruments and components in a far richer way than they could through a catalog or a website. "We have very cool and unusual stores that are laid out in very shopper-friendly ways," Haber says. For instance, unlike other shops that keep their merchandise behind counters or in back rooms, all of Alto's products are out on the shop floor for people to play with and ask questions about. "We have a great staff and great prices as well," Haber says.
Haber says customers can shop for anything ranging from drumsticks and $99 guitars, all the way up to recording setups that cost hundreds of thousands of dollars.
While Alto Music is known for carrying a vast inventory of products, Haber says his business is also far more nimble than his big-box competitors. "We keep our ear to the ground more and can turn on a dime when we need to," he says, such as when a customer asks about a new obscure product offering. "We can jump right on it."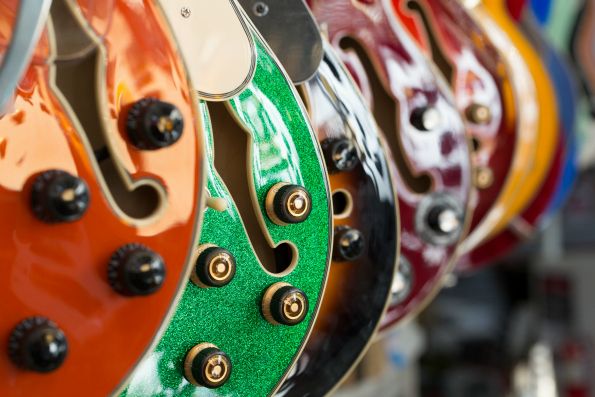 Customers drive from hours away to shop at the different Alto Music locations for the convenience of knowing that the business also repairs any instrument or component that it sells. "We can do things like special orders and custom work that a larger company wouldn't take on," Haber says. "We stay close to our customers to get a feel for what's happening."
And it's not just customers who want to spend time in Alto Music's stores: Haber says that he gets at least 10 applications a day from folks interested in working for him. That means as he's expanded, he hasn't had much trouble staffing up. "They come to us and we get to see who is hip or not," Haber says, noting that just about every person he hires has a musical background and passion for playing instruments. "When you hire someone with that much enthusiasm for what they do, it rubs off on the customer as well," Haber says.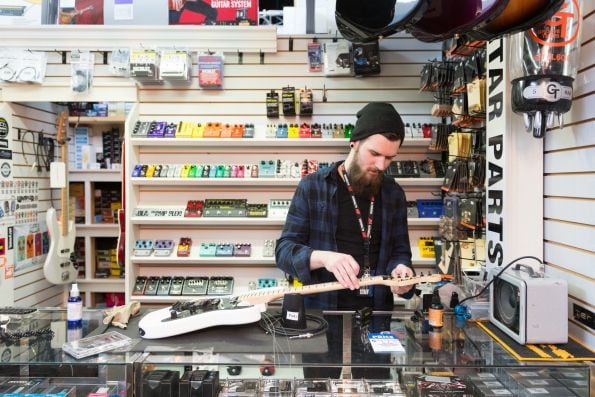 While Haber says that his existing stores will remain the foundation for this business, he also acknowledges that the future growth for Alto Music will come online. E-commerce deliveries now account for about 35 percent of his sales and Haber says he's investing more in his website and online tools to grow that number in the future.
Interestingly, Haber is also quick to acknowledge that he's had to learn to run and grow his business on the fly since he never took a business class before in his life. "I was forced to figure out a lot of things on my own," he says.
But his business might be better off for that. For example, rather than simply buy an off-the-shelf software system to manage his inventory, shipping records and point-of-sale receipts, Haber hired someone to build an in-house customized version—something that he has been able to scale along with the business. He's also relied on credit cards and lines of credit as well as cash flow to fuel his expansion as opposed to taking on more debt than he could handle.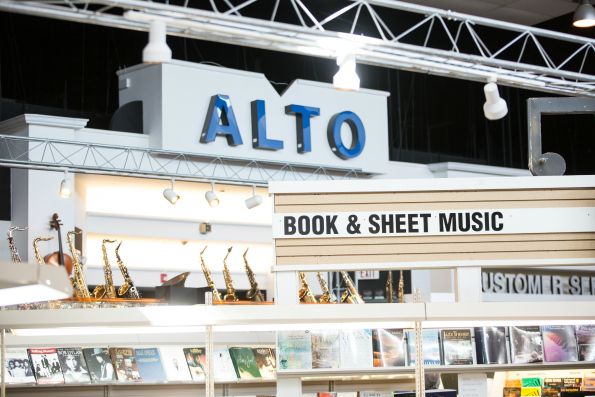 He's also learned that when it comes to providing great service, stick to the basics. "Business 101 stuff, like do what you say you're going to do," he says. "Always deliver or over-deliver."
Even with everything on his plate at Alto Music, Haber remains a quintessential entrepreneur, as he has also launched two other music-focused businesses based in Middletown—one which manufactures instruments and the other which is focused on shipping and distribution.
"I have a family and I do take time off," he says. "But I'm always working in some fashion and I wouldn't have it any other way. The music business is in my blood."
Photos: Christopher Lane
ALTO MUSIC / JON HABER / MEMBER SINCE '02