The decision to expand your business from a small, mom-and-pop operation to a larger organization is a milestone many business owners want to achieve.
But expansion can be scary—not to mention risky—and it's important to approach it with a significant amount of forethought and strategy.
In this roundtable interview, I spoke to three business owners—Bryan Bedera, CEO of PR firm Amplify Relations in Reno; Richard Kershaw, CEO of web design firm Quality Nonsense in London; and Jean-Michel Lebeau, CEO of software development firm Cortex in New York City—about how they came to the conclusion that it was the right move for them, and the steps they took to help ensure they were successful.
What led to your decision to expand your business?
Bryan Bedera: We were too reliant on a small number of clients and thought expansion would provide long-term stability for the business. It's much easier to get good deals when three or four clients aren't providing the bulk of your revenue.
Richard Kershaw: Like many entrepreneurs, I wondered if we could take everything we'd learned, clone it and double our revenue.
Jean-Michel Lebeau: We look at growth as a strategic tool, not a way to survive or hide imperfections and problems through speed. We decided to grow and expand to the U.S. market because our goal is to generate as much impact as possible through technology, and to do so, we need to work with people who are looking to create this kind of impact. Top companies are all around the world, and if we're to attain our objectives, we need the right structure to support those clients and help them with their technological challenges.
Bryan Bedera, CEO, Amplify Relations
What did your initial expansion entail? Did you expand your business again later on?
Lebeau: The first four years were very hectic, to say the least. We rented our first office when we had two people and had to move several times as we kept adding staff. We doubled in sales and headcount every year or so, so we tried to predict our needs in terms of human resources and real estate two to three years ahead and did our best to remain agile.
If you want to expand your business, have a plan to access capital, and make sure it's more than you think you need.
—Bryan Bedera, CEO, Amplify Relations
Kershaw: We spent nine years focused almost exclusively on one project. We made the decision two years ago to launch new websites, leveraging our existing team and processes. That turned out to be the wrong strategy, and we are about to expand again with a different approach.
Bedera: Our expansions have included more office space, a 30 percent increase in staffing to further fill out roles, bringing services we had previously subcontracted in house and a larger investment in marketing.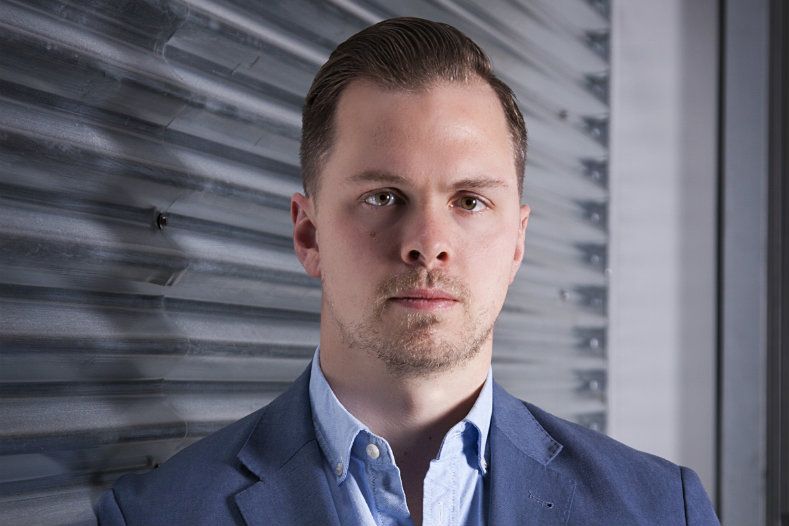 Jean-Michel Lebeau, CEO, Cortex
How do you intend to expand your business in the future?
Kershaw: I want to learn from past mistakes. When we tried to scale first, we didn't have the right team and processes in place. This time around, we are planning the execution more carefully.
Lebeau: Our goal is to expand our presence in New York City, where we feel we can offer tremendous value in terms of innovation. We'll then add to our presence in western Canada, in Vancouver and perhaps Toronto. Eventually, we aim to have people in San Francisco and Los Angeles so that wherever there is a strong tech ecosystem, we have human employees on the ground.
Bedera: We want to double the size of the company again in the next three to five years. We've debt-financed all of our growth to date, so our plans are restricted by our ability to pay off the balances on outstanding debt and secure future capital.
If a business owner wants to expand, what advice would you give them on essential steps to take and things to consider?
Bedera: If you want to expand your business, have a plan to access capital, and make sure it's more than you think you need. There will be expenses you didn't expect, and it's much cheaper to have that access than to try and get more capital in a pinch.
Kershaw: Think strategy. "More of the same" doesn't effectively scale a business. Shortcuts that worked when you were small will cause headaches as you grow. Existing systems and processes will buckle as volume increases. And, you'll need to grow your team. In my experience, addressing these issues effectively and saying "no" to everything else is the secret to success.
Lebeau: Protect your culture at any cost. As a CEO, it is your job to make sure that most of the elements that made your company unique and fun at the start remain throughout the growth process. Repeat your core values to every customer and employee, ensure your leaders and managers know them by heart, and reward employees that embody them. The actions you take on a daily basis, as well as the actions you don't take, represent your values in a very clear manner.
Read more articles on growth opportunities.
Photo: iStock; Amplify; Cortex Media