In his hipster red pants and stylishly messy brown hair, Jason Tesauro radiates "cool"—enough that he could be a spokesmodel for his Richmond, Virginia, company, Modern Gentleman. The strategic communications and marketing company has its fingers in several pies, including event hosting, manners advice and wine/cigar consulting. It also just debuted the Modern Gentleman app.
The business trend of the moment, apps aren't right for every small-business owner. Tesauro is still a little unsure about the potential return on his app, but he knows developing one was the right decision for his business.
"Once apps came to the fore, I was already thinking how that could be built into the Modern Gentleman universe," Tesauro says. He instinctively knew an app would fit his lifestyle-focused company, but he wasn't sure exactly how. "I wanted to build community, a band of brothers, a place to go to find out cool things that are going on, and share," he explains. "It took a while to find the true functionality for me—I didn't want to just create more noise."
We're all familiar with the killer apps that connected with an audience and took off on their own, apps like Candy Crush, Instagram and Snapchat. But what about the apps created for existing companies to support the business? Obvious app success stories include those from companies like Starbucks, Target and JetBlue Airlines.
And while those are hardly small businesses, the elements of a winning app—fun, useful and fresh with updates—are universal. With the right app, small businesses can win big; for others, an app will just be a money pit you use to create a pretty design that nobody downloads. The problem is, how can you tell if yours will succeed or fail?
As Tesauro spent close to a year thinking about the type of app that would work best for his business, he wrestled with a series of issues he knew he had to resolve in order to play the app game. If you're considering launching an app for your business, you need to be able to answer five key questions to help you identify the "who, what, where, when and how" of successful app building for your business.  
What Business Will Your App Drive?  
There are two types of return that apps can deliver. The first is hard sales via mobile-based transactions. The second is the squishier return of increased customer engagement or higher brand awareness.
Starbucks sets the bar for the former: The company has 12 million users to date and has managed to shift 11 percent of total sales to the prepaid app function. Building a transactional app requires special demands, but it can be worth it if your business lends itself to processing app sales. Determining the return on investment (ROI) here is a hard-number equation you need to figure out—how much will the app cost, what percentage of sales can you shift to the app, and how much will that shift save you?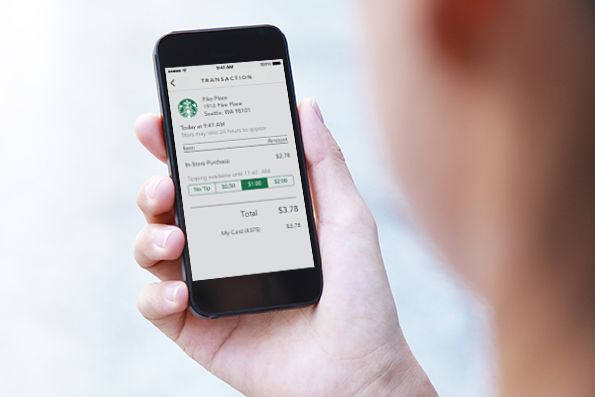 The second option is more common—and more problematic. Small businesses don't always have the luxury of spending on high-tech marketing, so your analysis will focus on establishing a sensible ROI for this type of app. To frame the discussion, you need to establish specific goals for your app, then determine how you'll measure them. For example, say you run a day spa or salon and your goal is to lower your unbooked appointment percentage. An app might be able to help by offering users special "day of" pricing for unused appointment slots. That's a clear goal that's easy to measure.
When developing his app, Tesauro went with more of a gut feeling and didn't run an ROI analysis before investing in his app. But developers say that approach isn't unusual for even top apps. "The metrics are soft," says Michael Schneider, CEO of Mobile Roadie, which makes a self-serve app development platform. "Unless it's an e-commerce play, it's not realistic to expect to make money. What's important here is what really matters to your business."
Schneider points out that users will be downloading the app and opting in to various types of communications, which can provide valuable marketing metrics to measure—the value of an email, a phone number or a customer's exact location in real time. For this ROI analysis, envision an app that supports your business by capturing valuable customer information. 
How Can Your App Add Value?
Apps should be fun, for sure. Tesauro recognized the importance of preserving his company's playful factor as an initial engagement tool to hook customers. "Remember when you could take your phone and [pretend to] drink it like a beer?" he asks. "Or blow into it and it would sound like a balloon?" Fun is important, but notice that nobody is drinking beer or blowing up balloons with their phones anymore. To grab and then maintain that valuable screen real estate, an app must also offer true value to the customer.
For Tesauro, who has written two books on modern manners and etiquette with co-author Phineas Mollod, content seemed like the most valuable business play. The more he mulled it over, the more opportunities he saw. "The weakest place for me, business-wise, has always been connecting with people who like my content," Tesauro says. "It was a one-way street. I would blow out content and that was it. I had no idea what kind of life it was living beyond that." Tesauro wondered if an app could shore up that business weakness.
To truly leverage an app's potential, you need to incorporate the three app "super powers":
Geolocation. Convincing customers to opt-in to reporting their location
Social. Enabling messaging and groups
Privacy. Letting users control access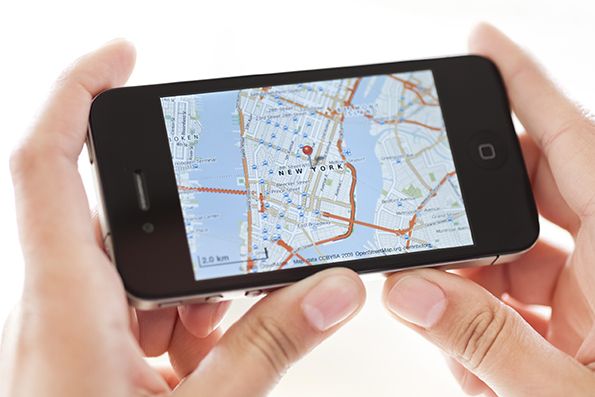 Tesauro wanted all three in his concept. "We started looking at the app as being in the pocket of our audience, a primary way of communicating with thought leaders and difference makers in their life," he says. "So now we can have a relationship, not just static content. It's an ongoing conversation. A mobile app has capabilities that a laptop doesn't, like checking in, alerts, geolocating, messaging, push alerts. Users want those capabilities." Tesauro's content, his business goals and an app's capabilities started looking like a good fit. 
Who Wants Your App?
Once you've identified the value that your app will offer, how do you make sure your customers will actually download it and use it? According to loyalty marketing company LoyaltyOne, the average smartphone user has downloaded 26 apps but only uses six of those daily. If your app only has about a 22 percent chance of being used regularly, you need to try to improve your chances by making sure that what you're creating will fit into your customers' daily lives.
Tesauro knew that his customer base, which skews to young urban professionals, was already using apps and social media to gather information on wine, cigars, fashion and manners, and then sharing that information and their experiences with friends. The Modern Gentleman app, which is called Hidden Gems, incorporates the "Big Three" app powers of geolocation, social and privacy by letting users access information, build their own social communities in the app, then inviting them to share their own discoveries in food, wine, cigars, clothing and other lifestyle elements.
"Say you're at a food festival and I'm hosting an event in a nearby tent," Tesauro explains. "You check in, so we know you're there, and you also have other friends using the app, saying, 'Hey, right now the Modern Gentleman is doing a wine tasting.' Enough people are saying thumbs up to that, so you get an alert saying, 'Hey, roll on down to tent three.' "
In other words, Tesauro knew his customers were already app-friendly and potentially wanted exactly what he was building. "The app will give us great flexibility to communicate things quickly and casually," he says. "We also wanted to crowdsource and capture data. We were advantaged by our website—it drives access and permission—so we weren't starting from scratch."
Where Does Your App Fit Into the Competitive Landscape?
Here, Tesauro struggled a bit, partly because he doesn't feel he has any direct competitors to benchmark. "There are places that are addressing grooming and dress, or places like Goodreads that are recommending books, but I haven't come across a place that's looking at a man through the whole life lens," Tesauro says. "Men's Health comes pretty close, but it doesn't talk much about booze and vice. Maxim looks at nightlife and the tawdry part of a man's life but doesn't address the gravitas."
Tesauro checked a few magazine apps and found that they didn't offer much interactivity, which opened up an opportunity for his app idea. "I didn't find many examples of two-way conversations," he notes. "They had slick ways to deliver news and content, but just posting comments and having access to forum isn't a conversation."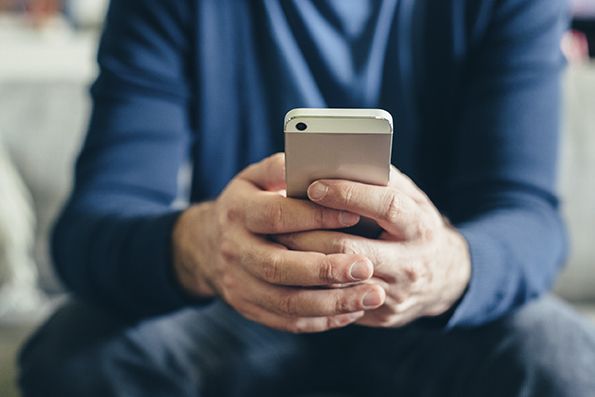 It's worth doing a bit of benchmarking not only to spot opportunity but also so you don't end up like Spork. Spork was a restaurant-focused app that launched in 2010 that was designed to let users rate specific dishes at restaurants. Unfortunately, another app called Foodspotting, which also launched in 2010, offered pretty much the same functionality, and its backers invested more in advertising and marketing. In the competition-heavy app arena, Spork died a quiet death (although a Canadian company has since launched a food app by the same name), while Foodspotting was downloaded 4 million times before being acquired by OpenTable for $10 million.
"In the app space, there's definitely an early mover advantage," says Schneider of Mobile Roadie. "The good news is, the ecosystem is at a stage where it doesn't cost an enormous amount of money to be the first mover. Not everyone has an app yet. So it's a moment in time where you can build it and have a leg up."
When Will You Handle App Maintenance?
Apps need to stay fresh to command user attention, but that doesn't necessarily mean hiring an app manager. David Richardson is a developer at Concursive Corp., a software company in Norfolk, Virginia, that developed the Modern Gentleman app. "If you build a 'brochure-ware' app, then all of the content on the app resides on the phone," Richardson says. "So when you want to change the content, you have to actually update the app to update the content."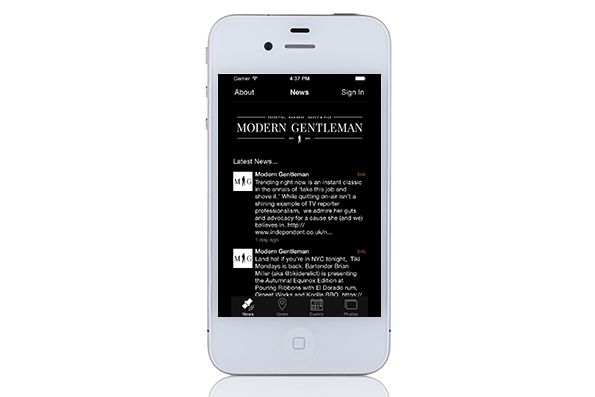 To make things simpler, Richardson linked Tesauro's app to his website so changes are easy. "Jason can update the content on the website—his blog, photos, events or calendar—and when he does it on the site, it automatically populates the app," Richardson explains. "We probably only update apps once a year to add a new feature or something."
While Tesauro won't be immersing himself in technology management, he does plan to have someone in the company maintain the app. As he prepares his company for a round of financing, his business plan has a role for digital management, which will include app updates and maintenance.
"I want to bring in one or two people who can translate our activities into all of our digital properties," Tesauro says. "So, [if] I'm about to go to an event, that becomes a tweet and a Facebook update, but it also goes on the app, a blog post and the website."   
App developers agree that the primary mobile platforms remain iPhone and Android, with hardly anyone developing apps for Microsoft Surface. Tesauro's app was developed for iPhones, iPads and Androids. To create an app for both outlets, Concursive uses a development environment that does most of the back-end conversion into both Apple and Android environments, and both get updated when changes are made.
From Dream to Reality
During the app planning stage, Tesauro was able to thoughtfully answer these five key questions, and that confirmed his gut instinct: An app could help Modern Gentleman increase its reach and build a deeper and measurable engagement with its core customer base. The next step was to find a designer, and Tesauro took the tried-and-true route that many small-business owners take: He talked to a friend of a friend. Not only was he supporting another small businesses, but he admits he got "friend" pricing from Richardson at Concursive.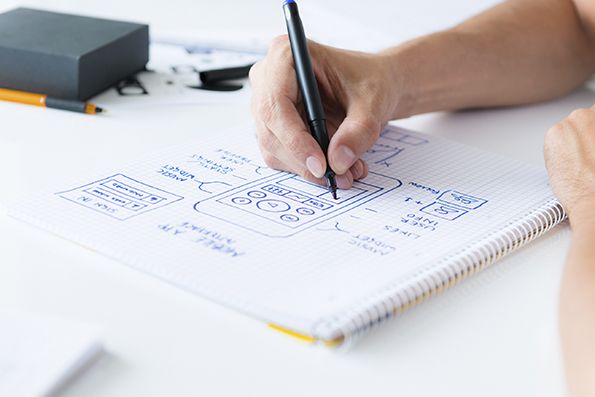 "Jason already had a website, a brand, look and feel, a lot of messaging," Richardson says, which was a big advantage. "What Jason brings to the party is a willingness to think of new models for his business."
Richardson says small-business owners should approach app-building with an open mind. "Look at it as a way to reinvent your business model, to create a whole new dimension in how you interact with customers, vendors, suppliers," he suggests. "Jason's strength was that he was willing to listen to all sorts of new ideas and filter out the ones that didn't make sense for him in the context of his brand, his vision and his customers."
Tesauro and Richardson developed the Modern Gentleman app in just two weeks, which Richardson says is pretty average for Concursive. If Apple approves it in time, Tesauro hopes to test it at an upcoming event: Fire, Flour & Fork in Richmond. Essentially, Modern Gentleman will power a "pop up" app for the event, inviting attendees to download it for timely alerts and to share their experience.
App development isn't just for the hip and trendy, but before you jump on the app train, you'll need to do your homework first to make sure your app can add value and engage your customers. Only when you know the "who, what, when, where and why" of your app will you truly be ready to launch.
Read more articles on apps & tools.
Photos: iStockphoto