Regardless of whether Amazon is actually able to deliver packages via pilotless drones, in reality, visionaries like venture capitalist Tim Draper believe we may not be far from the era of drone-delivered pizzas. Draper recently invested in DroneDeploy, a startup that's building software to direct unmanned aircraft, and thinks one day everything from pizza delivery to personal shopping will be done by drones.
And even though people who make a living with drones today doubt the viability of Amazon Prime Air, they still see significant business opportunities in civilian unmanned aircraft.
"It's goofy as hell," Robert Youens says of Jeffrey Bezos' plan to deploy a fleet of box-toting drones as early as 2015. The superbly timed pre-Cyber Monday announcement of Amazon Prime Air may well be one of the year's smartest pure marketing moves. But Youens, the owner of 3-year-old Camera Wings Aerial Photography in Austin, Texas, and a veteran civilian drone pilot, says the idea has sizable technology obstacles to overcome.
One is regulatory. The Federal Aviation Administration is in the process of formulating rules that will govern civilian unmanned aircraft, but the first regulations aren't scheduled to be out before 2015, the date Bezos says Amazon Prime Air will ready to fly. According to the FAA's schedule, those rules will permit flights over unpopulated areas by drones that are always within sight of pilots on the ground. Unfettered flights that would accommodate Bezos' vision aren't going to be permitted for at least several more years.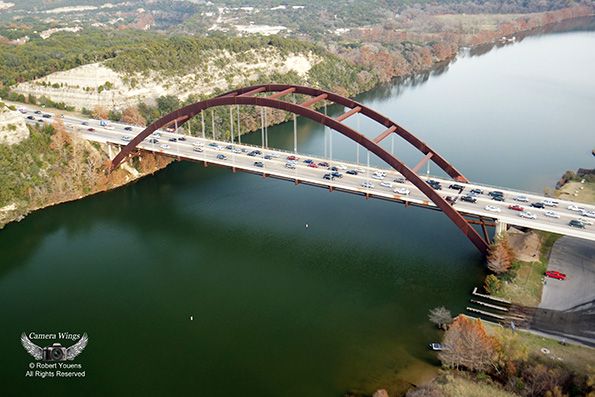 Meanwhile, in the absence of federal guidance, commercial drone flights are governed by a patchwork of state regulations. In some states, including Texas, commercial drones are permitted within certain limits, including staying away from airports and below 500 feet to avoid interfering with human-piloted craft. Other states place tighter restrictions or haven't yet addressed the issue.
Hurdles Still Ahead
While regulation could move drone-based deliveries forward rapidly, technology offers tougher hurdles. As depicted by Bezos, the Amazon Prime Air drone appears to be electric-powered, and current battery technology means the drones could only deliver very lightweight parcels within a 15-minute maximum flight time radius. Given that Amazon's warehouses are typically on the fringes of populated areas, this suggests that Amazon Prime Air is likely to stay on the ground for a long time, simply due to power restrictions.
Youens also doubts whether unmanned drone delivery craft can be operated safely without human pilots or spotters on the ground to monitor conditions. Power lines, children and curious dogs could all spell disaster for a remotely piloted craft, he says.
Even something as innocent as a child's kite string can take down a drone. "I put an aircraft in the San Marcos River after hitting an almost invisible string," Youens says. Camera Wings drones never leave his sight now, he adds, and he personally walks every flight path before launching a drone.
Future Prospects
Still, even if packages and pizzas are never delivered by drones, there are plenty of business opportunities here. Draper and other venture capitalists are putting tens of millions of dollars into drone startups built around business models that use unmanned aircraft as flying imaging platforms that are safer, less costly and more flexible alternatives to manned helicopters and fixed-wing aircraft. Market research firm Teal Group Corp. forecasts annual worldwide drone spending will more than double in the next 10 years, from $5.2 billion annually to $11.6 billion a year.
Currently, real estate photography is the primary use for unmanned drones. Every large city has a number of photographers that employ radio-controlled unmanned aircraft to take pictures of buildings and developments for marketing purposes. Youens himself invested in additional cameras that take broadcast-quality video and has gotten business from cinematic and newsgathering clients. An infrared sensor currently in development shows great promise for detecting water lines and other geographical features of interest to developers, builders, roofers and others.
Surveying and creating 3D digital elevation renderings is the fastest-growing part of his business lately, Youens says. He's traveled all over Texas and internationally, capturing images for high-resolution 3D renderings of geological formations to help oil exploration engineers understand what's going on underground.
Drones offer inexpensive, safe alternatives to helicopter and fixed-wing aircraft for mapping, photography and imaging, Youens says. He cites an unmanned aircraft study of a highway project that, if done with a human-piloted aircraft, would have cost 10 times the $1,000 he charged an engineering firm that was designing improvements for the state highway department.
But drones aren't appropriate for every business use. For flights near airports or above 400 feet, Youens rents a helicopter and pilot, but he's continually finding new uses for his drones. Most of the business opportunities he sees coming up will be driven not by improved drone technology but by better cameras that ever more-precisely record different portions of the electromagnetic spectrum.
Getting Started
Anybody can purchase a basic aerial photography setup for not much more than $1,000, Youens says. To seriously get into the business will require closer to $100,000, however. Youens also carries millions in insurance coverage and has years of flight time, including experience in international radio-controlled aircraft competitions.
Legal or technology restrictions may mean drones never deliver packages, but personal drones suitable for vacation pictures or videotaping a kids soccer game are available today. And the opportunity for retailers, manufacturers and others to profitably satisfy consumer lust for birds-eye view photos is here and ready for liftoff.
Drones' best chances for a hockey-stick growth track will be driven by consumer users drawn to aerial photography, Youens believes. Decreasing costs mean a previously cutting-edge, four-rotored quadcopter with enough payload to carry a camera can be purchased for just over $100 today. "I think one out of five households is going have one in a few years," Youens says. Can businesses be far behind?
Read more articles on technology.
Photo: Robert Youens, Camera Wings