The number of millionaires in the U.S. is close to 13 million, and two-thirds from the baby boomer generation are entrepreneurs who have worked their way up from working-class backgrounds. These entrepreneurs are old-fashioned working folks: installers, haulers and suppliers of goods. Very few run the Googles of the world.
"We tend to think about entrepreneurs as high-tech, venture-backed executives," writes Don Fornes, CEO of Software Advice. He bootstrapped his company from its bedroom-office origins to its present multimillion-dollar incarnation. "But the reality is, the vast majority of them are the leaders of boring businesses."
The demographics may be shifting, especially among millennials, but "boring" businesses are still everywhere, and for many, they're the very bread-and-butter of entrepreneurial success.
To better understand what that success looks like, let's turn to several small-business owners—both those running million-dollar companies, and those on their way—for the lessons they've learned in some well-trodden sectors.
The Idea Is the First Step
It doesn't take a brilliant new idea—but it does take a good one. And it takes having a strong business model, being good at getting stuff done and making good decisions along the way.
Bill Elward used to hand out copies of readings and tests to some 125 students in a given day at his job as a high school English teacher.
"The copy machines at school were always breaking down so I would be forced to make copies at home," he says. "I can't count how many times I was running out to Staples to get more ink, and it was all coming out of my pocket."
In 2005, an idea came to Elward. He started researching the recycled ink-cartridge market. When he found there weren't a lot of options, Elward realized he could create new ones.
With the help of a $1,000 investor, he launched a website, then built a relationship with a company that could replenish used cartridges and ship the refilled equipment to customers.
"Our cartridges range from $10 to $30, which are approximately 50 percent less expensive than typical name-brand cartridges you would find in stores," he says. And his company, Castle Ink, has grown to annual sales of up to $1 million.
A key lesson: If you're having a hard time finding options when it comes to a product—one that would make your life easier or less expensive—it may be just the entrepreneurial opportunity that's waiting for your inspiration.
Getting It Done: Confidence And Learning
Another major factor in everyday entrepreneurs making it big is the ability and willingness to get the job done while projecting confidence about your work—even when it's new to you.
You don't need to tell that to Christopher Weir, principal of Spartan Junk Removal. Over the past two years, in Weir's line of work, every job can pose a new challenge—some aspect of getting unusual objects off a site, onto a truck and to the right facility that he hasn't had to solve before.
"Learn your trade, read books, watch YouTube, get dirty and take risks," Weir says. "Do not be too modest in your work."
"Even if you don't know exactly what you are doing, have confidence in yourself," he adds. "When dealing with customers, if you have never done something, you can let them know. Then when they see you solve the problem they will feel like you are the solution to their problems."
At the same time, says Tom Schwab, whose company Goodbye Crutches rents low-cost high-end crutch alternatives, always look to other successful models to better your own. It's a strategy that's helped Goodbye Crutches grow sales more than 80 percent annually for the past three years.
"Learn from businesses in similar but non-competing [sectors] that are already where you want to be in three to five years," Schwab says. "There is no need to reinvent the wheel. By looking outside your current industries, you bring new ideas to your customers and compete on a different level."
The Right Decisions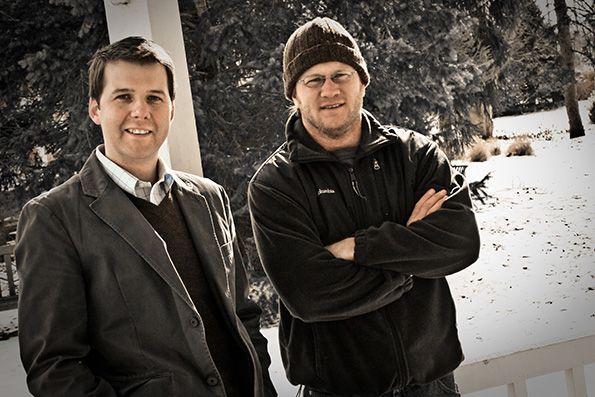 So, what it takes is good ideas, confidence and hard work, and an openness to learning. But bootstrapping entrepreneurs in these businesses also say that much of their success comes down to making decisions that expand your capabilities.
For example, if you don't have all the hands-on expertise you need at the start, deciding to bring on a seasoned team member is one mark of an entrepreneur who's geared for success.
"A key lesson we have learned is not to undervalue the importance of finding a key employee who is a technical expert," says Brian Schutt, who started Homesense Heating | Cooling, in 2009 with his co-founder Jesse Cross.   His business has grown up to 300 percent in a year, since that time.
"A piece of advice about getting into a 'boring' business is to check your ego at the door," Schutt says. "While the industry might not be as sexy as a Silicon Valley startup, it's not less meaningful work. In fact, most work taking place in America right now is made possible because a bunch of boring, absolutely necessary infrastructure is in place."
James O'Brien, PhD, covers business, technology, travel, food, wine, home improvement, writing, and news. His new book on writing, The Indie Writer's Survival Guide, is available at Amazon.com.
Read more articles on business growth.
Photos: www.joetography.us