Supporters of the "shop small" movement were out in force on Small Business Saturday, spending $5.7 billion at small businesses on November 30. The event may have had a nationwide effect on small businesses, but it was also celebrated in a very local way in cities like Staunton, Virginia. In Staunton, not only did small businesses run individual specials, but the whole city got involved in the day's festivities, including free food and music, and even a strolling elf.
"Staunton was bustling on Saturday," says Julie Markowitz, executive director of the Staunton Downtown Development Association. "I toured the shopping district throughout the day and found the stores to be full of people."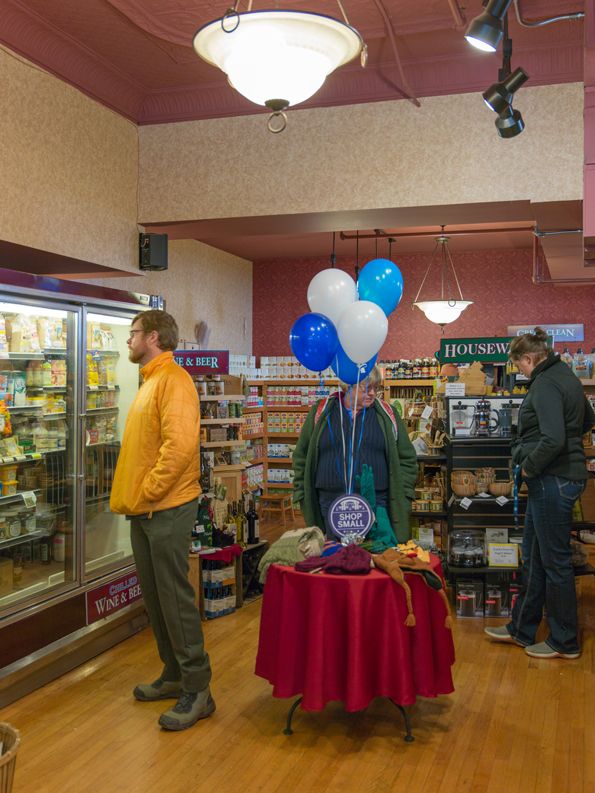 "It was our biggest Small Business Saturday yet," says Kathleen Stinehart, owner of Cranberry's Grocery & Eatery, which was giving away free lattes or lunches with purchases. "It's clear that customers are shopping small on purpose—they love supporting the local community."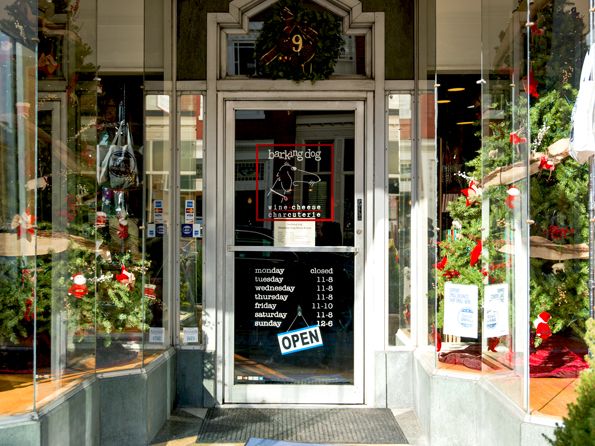 Local entrepreneur John Reese spent more than three decades working in the corporate world for big-box retailers before starting Barking Dog Wine, which offers wines including a wide selection of Virginia wines and craft beers. Barking Dog Wine participated in Small Business Saturday by offering a giveaway gift box for shoppers. Other stores in the neighborhood were offering everything from gift certificate drawings to free artist demonstrations. 
"Staunton has become a hotspot for independent small businesses across all sectors," says Steve Owen, Staunton city manager.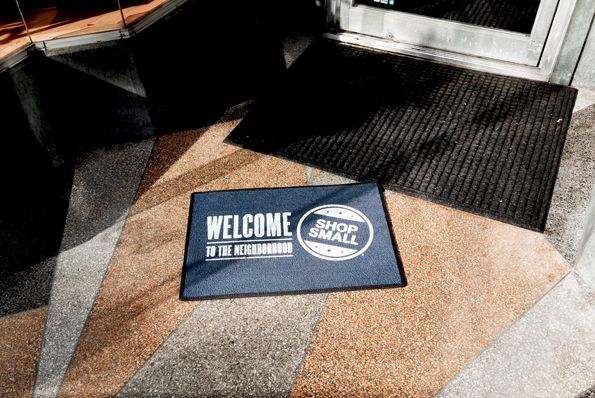 "We've worked hard to preserve our community, and also to nurture the creative spirit of the entrepreneurs who are looking to locate in an authentic, thriving small city," Owen continues. "Last year we had 33 new businesses open up in the downtown business district, and we're on track to see a similar number open this year."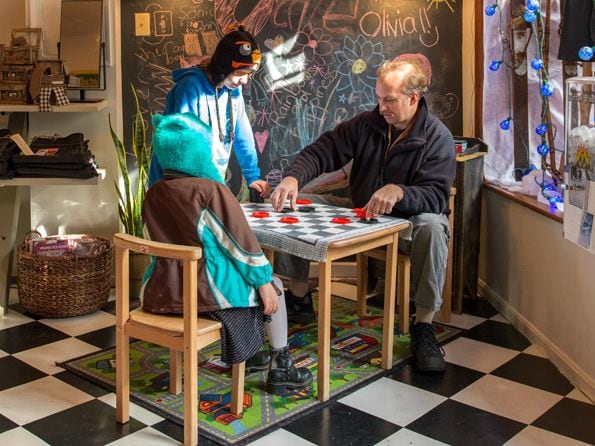 Made: By the People, For the People, a small business started by Corrie and Lex Park, carries products made in America. They had charity in mind for Small Business Saturday: Ten percent of all their sales that day were donated to a need-based scholarship to benefit a local high school senior who exhibited compassion and leadership.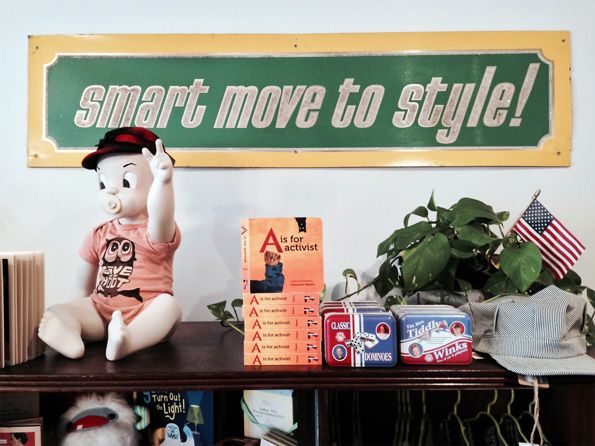 "Many stores posted grateful thank-you notes to customers on their Facebook pages, boasting about the success of Small Business Saturday," says Markowitz of the Staunton Downtown Development Association. Made: By the People, For the People posted on December 1, "Thanks again for an awesome Small Business Saturday. Open today until 5pm! Cheers!"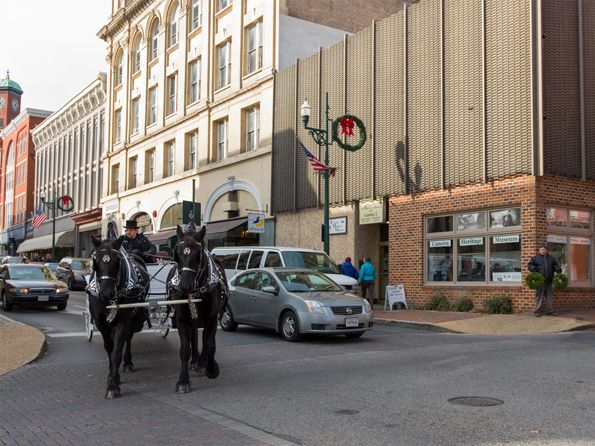 Besides carriage rides, the city also offered Christmas caroling, hot chocolate and goodies for the kids.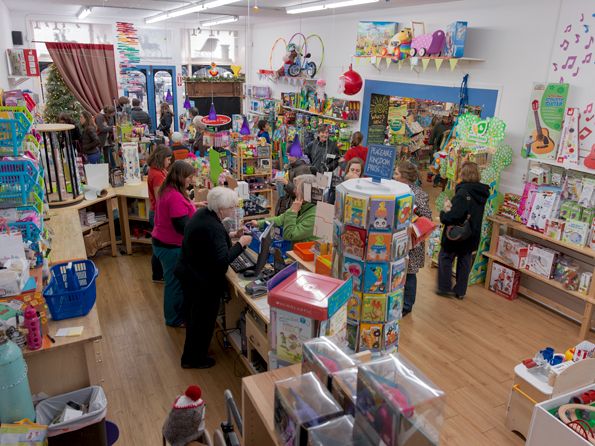 "We had a great day!" says Erin Blanton, who owns Pufferbellies Toys & Books with her mom, Susan Blanton. "The store was packed with shoppers. What we experienced this year, more so than in years past, was a high number of tourists and visitors. Mostly they were from more urban areas, and they were loving the experience of shopping in an authentic small-town 'Main Street' district."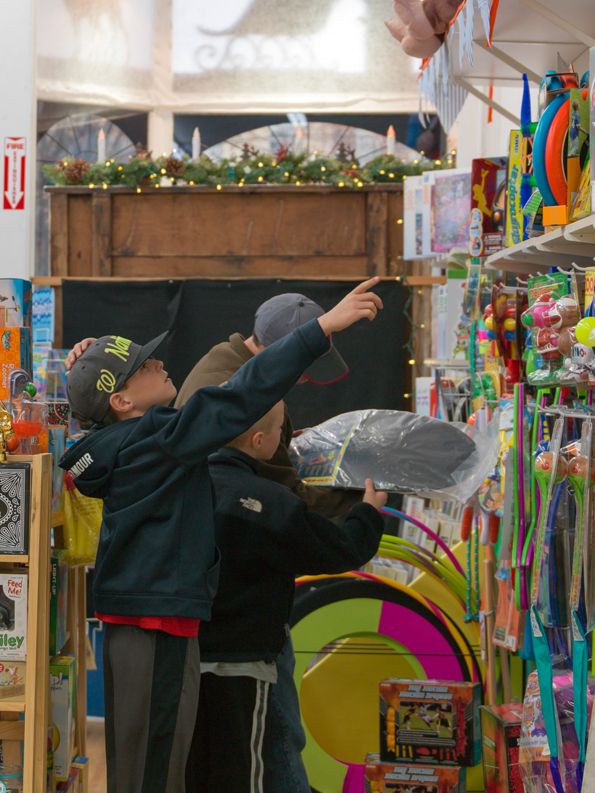 Pufferbellies is the largest independent, specialty toy store in the Shenandoah Valley of Virginia. "I find from talking to people that they are really beginning to understand the value of small businesses in communities—not just retail, but services and restaurants," Erin adds.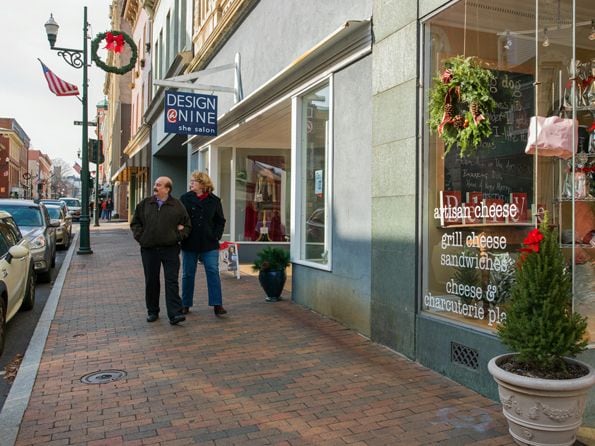 "Downtown Staunton is unique in large part because of its small businesses," says Erin of Pufferbellies. "People love to go to a place and discover something new instead of the same old chain stores and restaurants." 
Read more articles on Small Business Saturday.
Photos: Brian Ulrich for OPEN Forum