When Josh and Sara Margulis started their online honeymoon registry, Honeyfund, back in 2006, they thought of it as a fun side project and weren't sure where it would go. Now in its 10th year, Honeyfund has nine employees based in its Sebastopol, California office, is acquiring more than 16,000 new customers per month and has the financial backing of an investor from ABC's Shark Tank. 
It's been a wild ride for the married couple, one that started in 2005 with their own wedding, which they paid for themselves. With little money left for the honeymoon of their dreams—to Fiji—they decided to take matters into their own hands and create a honeymoon gift registry.
"I created our wedding website and just built an extra page that listed all of the things we wanted to do—like sailing and snorkeling—and put a price next to each thing," says Josh, a software engineer. "It was a huge hit, we ended up raising $5,000 and had an amazing time in Fiji."
A Company Is Born
Josh and Sara's online honeymoon registry struck a chord with friends and family to such a degree that they decided to launch Honeyfund the following year with $5,000 of their own money. The early days were slow; Josh kept his full-time software job while Sara quit her job as associate director of marketing at Golden Gate University in San Francisco and worked part-time on Honeyfund, bringing in revenue through ad sales. In 2009 they launched a "premium" version of the site, offering extra customization for a fee, and found that many customers were happy to pay for the upgrade.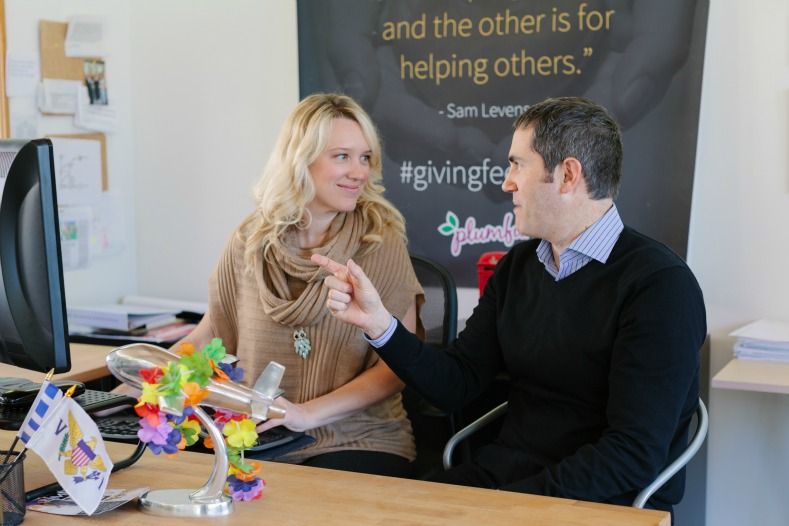 Honeyfund's co-founders Sara and Josh Margulis.
Honeyfund soon turned a profit, and in 2010, Josh quit his job. The pair hired their first employee in 2012 and moved into an office in Sebastopol, a 7,500-person town 50 minutes north of San Francisco. Word of Honeyfund spread across wedding-planning circles, and before long, according to Sara, Honeyfund had been used to give $200 million to couples. That success helped lead to the launch of Plumfund, an online crowdfunding site for everything from birthday celebrations to medical hardships. It was right around that time that they received a cold email that would set the company's growth on a skyrocketing trajectory.
The Shark Tank Effect
That email came in December 2013, from a casting director at ABC's Shark Tank, asking Josh and Sara to apply for the show. In June 2014, the couple found themselves under the lights in a Los Angeles studio accepting an offer from Kevin O'Leary (a.k.a. "Mr. Wonderful") for $400,000 in growth capital (no equity) as long as they paid him back three times his investment. The couple leapt at the opportunity, and since then, growth at Honeyfund and Plumfund has exploded. 
"Honeyfund has raised more than $323 million for nearly half a million couples in 10 years, and $123 million of that has been since Shark Tank taped," Sara says.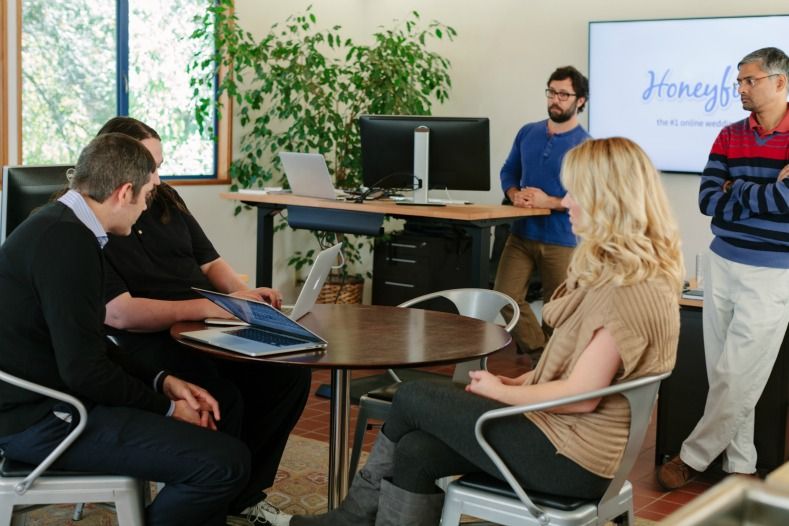 A Honeyfund team meeting in their Sebastopol, California office.
Thanks to O'Leary's investment, Sara and Josh are expanding their business-development department and focusing on building affiliate partnerships with companies like Pottery Barn and Macy's. They are also investing in marketing, including securing a placement on The Knot's wedding registry. 
In February 2015, they launched Fondo de Miel, a Spanish-language version of Honeyfund, to open up their service to Latin America. O'Leary's investment has also resulted in a direct line to the Shark himself.
"I talk to someone on his team once per week," Sara says. "They have a great social-media following and are willing to share it with us on request."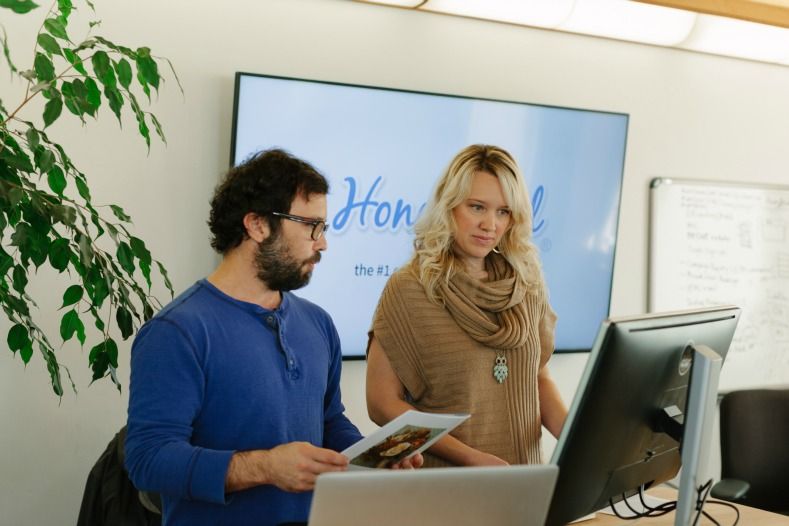 Sara Margulis with user experience designer Jonas Goldstein.
Perhaps the growth strategy that has moved the needle the most, according to Sara, is Sara and Josh's dedication to offering low processing fees. In May 2015, Plumfund slashed its 2 percent fee to zero, making it 5 percent cheaper than its closest competitor. Honeyfund users enjoy a zero platform fee (Note: Customers using WePay or PayPal are required to pay a small fee on each gift received, but free offline options are also available). The businesses make their money through advertising sales and partnerships.
A Focus on Hiring
Continued growth is dependent on the effectiveness of an exceptional team, and Sara and Josh have honed their hiring process to a near-science over the years. Applicants are put through an audition of sorts where they are required to answer in-depth questions about how they would respond to specific scenarios. Tests are given and graded with a discerning eye.
Sara and Josh Margulis at an outdoor meeting.
This process narrows down the list of candidates to just a handful for each position, Sara says. As far as growing pains go, hiring—something they plan to do a lot more of—makes the top of the list. In early 2016 they plan to move into an office twice what they have now to accommodate more staff.
"It is exciting to grow, but can be difficult to let other people have more control and let go a little bit," Josh says. "I find myself needing to grow and hone my management skills. But it is fun. I think our businesses are really helping people—and I love being part of that."
Photos: Jen Kay