Berlin, New Hampshire is a pastoral little town of about 10,000 people nestled between the White Mountains and the Androscoggin River. It snows a lot in winter.
Besides that, not a whole lot happens there. And among the things that don't happen is that homes for sale don't move very fast. The average house sells for under $50,000 and sits on the market for many months.
Local agents try all the usual stuff: multiple listings, open houses, and so on.
In 2008, Tom Masiero etched a small speck of real estate history when he read a tweet by Berlin resident KDPaine and responded by buying a fine, old two-story cottage for $39,000.


As far as I can discern, it was the first time a house sale resulted from a Twitter post. It is unlikely to be the last; there is a great deal happening in social media for the real estate industry and it's customers. More and more of the marketing, farming, reputation-building, information-sharing, and conversation that used to be integrated into local events and organizations is now moving -- and moving fast -- into social media.
In 2008, the US Dept. of Labor issued a state-of-the-industry real estate report. It predicted that the industry would grow faster than most, but warned, "job growth will be …  limited by the increasing use of the Internet."
This may pose a problem for some veteran practitioners who for years have built contacts and reputations by joining the Rotary Club or other clubs groups or civic organizations. But newer agents and brokers are finding friends and building influence in social media circles. The result is that for many realtors social media is the corner of their marketplace.
Why? Because, increasingly, that's where new clients can now be found. It's also where clients tell prospects if you did a good job -- or not.
Those of us who hang out in virtual neighborhoods have been noticing this vast migration of real estate professionals over the past couple of years -- it doesn't matter where you spend time, you'll stumble upon them on blogs, Facebook, Twitter, LinkedIn, podcasts, and YouTube.


Want more tips on social media? Check these stories out:

Some have approached these conversational platforms like hucksters in plaid suits. Others have come in more quietly, listening before talking, joining conversations before starting them.
If you happen to need a good home in the Dayton, Ohio area or somewhere around Austin, Texas, I can highly recommend a good realtor to you.  Jason Crouch, is an Austin-based broker with 15 agents working for him. In Dayton, you should meet Gina Kay Landis. I've met Crouch just once and have never laid eyes on Landis.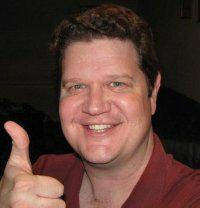 Jason Crouch


But because of social media, they are both friends.  I would stake my reputation on the credibility of either of them and this is exclusively because of what I have seen, heard, and read in social media.
Both Landis and Crouch were early to social media. They have spent years building their reputations. They help other practitioners learn the social ropes and they both tell me that a significant and increasing share of their business results from the time they have invested into social media.
Both started in social media in the middle of the last decade.
"Whether I could immediately help someone buy or sell a home wasn't the issue at the start -- it was about building relationships and continues to be about that for me," Landis says.

Gina Kay Landis
 
Crouch followed his wife into blogging in 2004. At first it was just a personal diary.  But in 2006, he joined the ActiveRain real estate blog network. Thirty-nine days after starting his business blog he wrote up his first real estate deal related to his social media involvement. He is now among the most followed in the 200,000-member real estate community.
Crouch and Landis also speak, coach, consult and advise other realtors on social media. They have helped hundreds of other practitioners.
Why bother? Why not just focus on finding your own clients? Because real estate has been, and remains, primarily a referrals business and their generosity comes back to them many times over. As social media becomes more important to their industry, Landis and Crouch emerge as thought leaders.
Both agree that many realtors come into social media trying to sell more than joining conversations. This does have some benefits, Landis concedes, since "broadcast increases traffic." But she sees far greater value in interactive conversations. "Friendships form and they mean a great deal, and I can say that I have many friends all over the world."
For Crouch, social media has brought him business opportunities that he didn't know were possible. He started a podcast with a social media friend who he met for the first time only after the program started.  Then he and a longtime blogging buddy formed a consulting business before they met in the real world. He's also recruited over half his agents via social media.
Real estate seems to me to be one of many small business areas where social media has fast-evolved to become as important as the computer itself -- or very shortly will be.