Feedback is the norm, not the exception, at Nativo, a Los Angeles-based company that provides a platform for native advertising. Each staffer meets with his or her superior on a weekly—sometimes daily—basis to hear about how their work aligns with the company's strategic goals. Uniquely, senior management openly shares these goals with employees to make sure the entire team is on the same page.
This level of transparency is by design and the product of founder and CEO Justin Choi's years of experience in the digital space. Nativo is Choi's third company. He started his first, Cie Digital Labs, a web-development firm, in 1997 with a friend, while still attending California State Polytechnic University, Pomona.
By 2009, the company was profitable and the team began to spin out ideas—one of them a gaming product. With the help from an outside investor, Choi launched his second company, Cie Games, and soon began producing top games on Facebook and Google Play.
Choi learned a lot while running his gaming business; one of the most important lessons was how to give and receive feedback. He remembers hearing that another gaming company was more focused on data than on the games they were making. Choi didn't want to run his company the same way. He wanted the feedback from his customers to inform the trajectory of the business, not just the raw data.
So, he and his team beamed two projectors on an office wall—"Wall Street style"—with stats on what was happening in the games at all times. If a staffer tried making a game button larger, for example, the company would see a spike in revenue because of an increased click rate. The effect was immediate and team members realized their impact on the bottom line.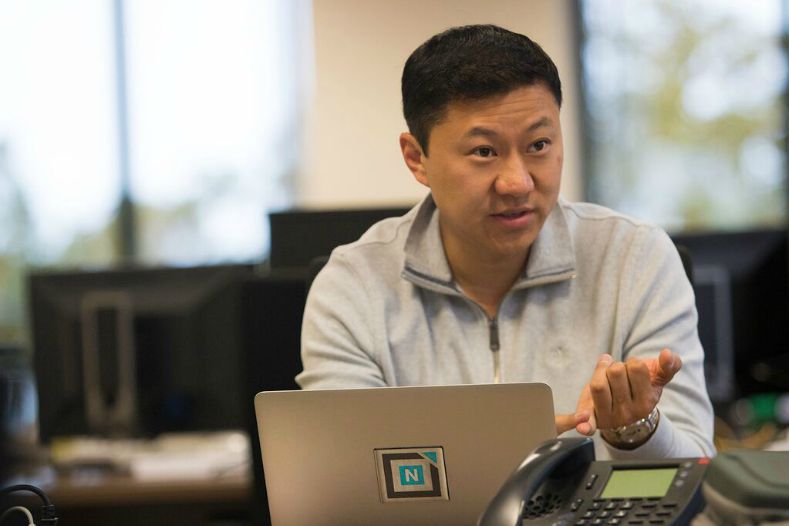 Nativo founder and CEO Justin Choi
A consummate serial entrepreneur, Choi ran his gaming company while simultaneously scanning the market for opportunities—and before long, noticed a hole in online advertising. No longer were consumers clicking on flashing banner ads. Brands needed to get creative and come up with an alternative. That alternative is now called native advertising.
"A native ad is a content-based ad where the ad content matches the look of the site," Choi says, adding that there are disclaimers on sponsored ads.
Choi started giving more time to developing a platform to allow brands to post and track native ads. He founded Nativo in 2010 and sold Cie Games for $100 million in 2014. Nativo, what Choi calls a "sponsored post automation company," is backed by investors, but getting venture capitalists on board was a struggle early on.
"They weren't interested at first, but now all of a sudden we are one of the hottest companies in digital ads," Choi says. "Why? Because there has been a mindset shift where brands are thinking of how to engage customers, not interrupt them," he says.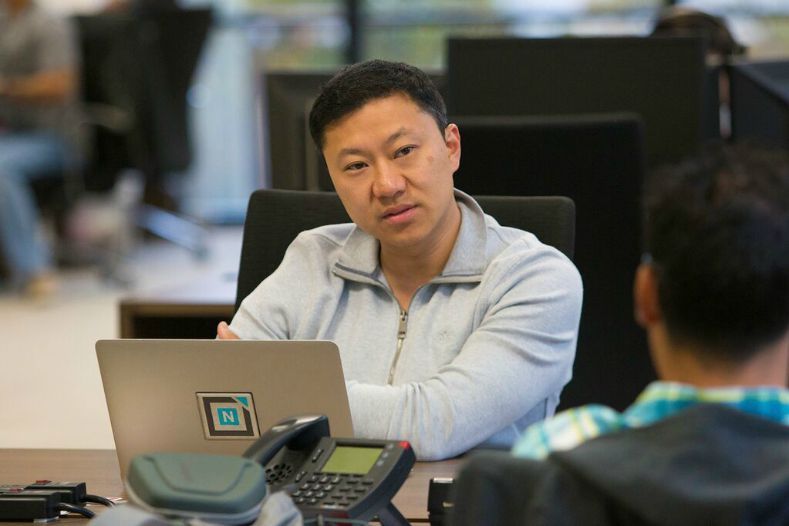 Choi started working on Nativo in 2010 and launched the product in 2013. Today his team consists of 70 employees spread out between offices in Los Angeles, New York and Chicago. The platform helps the companies on both sides of the advertising equation—publishers and advertisers. The software aids advertisers by automating the distribution of brand-generated content to publishers as native ads. It helps publishers by tracking the performance of each ad and automating the serving of native ads that they sell to advertisers with their own sales teams.
Nativo works with more than 400 companies, including Prudential and Verizon, and media businesses such as Time Inc.
He attributes Nativo's rapid growth to his dedication to transparency and focus on key performance indicators, or KPIs. Choi is very open about Nativo's KPIs. Employees know the goals for each department and how each goal is measured. Objectives aren't always tied to revenue; some are dependent on number of partnerships and activity of partners. There are sub-goals rolled up into larger metrics.
"Then we have weekly meetings where everything is shared," Choi explains. "We measure all of it, map it to our strategic goals and provide feedback. With Cie Games, I saw the power of feedback. Now I use it with our employees at Nativo. We are empowering them with the feedback we give—no one is left in the dark and everyone knows how they personally are making a difference in the company."
This constant feedback model has been positively received by employees.
"I've heard that when you pool different types of industries, construction workers are the people who rate their job satisfaction highest, because they see the progress of what they built, brick by brick," he says. "In corporate America we don't always have that. Here at Nativo, we are trying to bridge that gap."
Photos: Courtesy of Tim De Leon, Cie Digital Labs
NATIVO / JUSTIN CHOI / MEMBER SINCE 01