Customer relationship management isn't just for big brands. These days, more and more companies are offering free online tools to make it easier for SMBs to keep track of and reach out to their customers.
For some SMBs—whether they're brick-and-mortar shops or online businesses—being able to monitor customer feedback, respond to complaints and help answer questions across a wide variety of websites is incredibly valuable. It establishes a rapport with customers, who are likely to spread the word and praise the SMB for its outreach.
To get a better understanding of what the CRM tasks are and the best tools to accomplish them, Mashable spoke with Marsha Collier, who wrote the book on online customer service.
Collier says that when it comes to reaching out to customers on the web, small businesses have an advantage over their corporate counterparts.
"There is the opportunity for more communication within the company, more chance to build a customer-centric culture. They don't have the issues of having to pass new ideas through meetings and legal department. If the owner/president is involved and the lines of communication are fairly open, they can turn on a dime and beat the competition," she says.

 Want to read more social media tips? Check these out:
Collier says that while there are lessons to be learned from larger corporations' social media campaigns, the most important part of bringing your business online for customer interaction is that you're creating a personality for your company and giving your business a face. "When you engage the community, you personalize your business. Your business is no longer a store or a website: It's a person." And at that point, Collier says, it's vital to communicate promptly and personally, which can be time-consuming.
"I know of small business owners who continually monitor social media platforms for mention of their business. They get text messages and try to direct the issues immediately. I even heard of a brick-and-mortar restaurateur who got a text about cold French fries at his location. He texted the manager, who then showed up at the table within minutes to diffuse the situation."
Best Tools to Use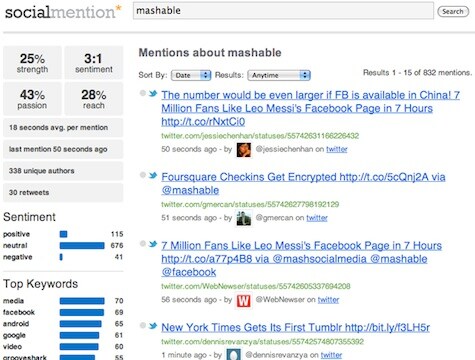 When it comes to specific tools that SMBs should be using, Collier says, "Of course, the very basics would be Tweetdeck or Seesmic. You'd be surprised how many small businesses don't know about the basic tools." She says HootSuite is a great choice for a slightly larger business.
Anyone who runs an online business will tell you that customers are shopping 24/7. Collier says they can "smartly install a web-based help desk from Zendesk or chat products like Meebo Me or Skype on their websites to immediately answer customer service issues."
Collier says those who wish to monitor mentions of their brand or vertical can use sites such as Socialmention or Tweetbeep. "Small business again can jump the gun here," she notes. "Using their knowledge of their own industry, they can comment topically on blogs. They can even help their competitors' customers in public on Facebook, on blogs or boards. By helping people with good service they can turn those people into prospective customers."
Best Practices & Streams to Study
Collier says that she's spoken at length with scores of SMB owners while writing her book, The Ultimate Online Customer Service Guide. She says that some of the most diligent practitioners of online CRM are the tens of thousands of business owners who make their living selling only on eBay or Amazon. Collier says these folks have to "stay on top of customer transactions" in a way that other SMB owners and managers don't.
For offline businesses, Collier says, "Keep in mind we are on the cusp of this new form of online customer service, and the tools and procedures are just now being perfected. The few businesses who actually 'get it' right now are doing it right."
A fine example that Collier recommends for further study is @UnitedLinen, a company that uses social media to connect with the customers in its local area. "The company has a personalized stream where it engages customers," she says, "yet it's also used for product announcements and crowdsourcing" and promotion of its YouTube series on the art of folding napkins.
Collier also points out that quite a few food trucks have mastered the art of social media CRM. She recommends checking out the efforts of street food companies such as Streetza Pizza and Kogi BBQ.
At the end of the day, Collier says, "Good customer service in any form has a positive effect on ROI. The White House Office of Consumer Affairs is quoted as saying, 'A dissatisfied customer will tell between 9 and 15 people about their experience.' If that is a real world statistic, the online world must be ten times that."
She adds that people don't do business with those who have a reputation for mistreating their customers. And since more companies are shifting to social media as the platform for all customer service, "small businesses should grab the opportunity and begin to make their mark."
In other words, practice will make perfect, and Collier advises getting as much social media practice as you can.
Damage Control
Unfortunately, not all customer interactions online are going to be positive, and there is little SMB owners can do to control that. "Negative feedback can appear anywhere," Collier says. "New media has drawn an end to controlling the situation."
Rather than trying to shut down conversations that might cast your business or product in an unflattering light, Collier says you should approach all such conversations with honesty and a willingness to make amends if needed.
"The object is to be there, to monitor the various sites," she says. "Claim your business' Facebook Page, sign up with Yelp, Angie's List, Trip Advisor and any review site you can find on a Google search for your industry. Be transparent. Own up to mistakes and let the audience know about how you made things right for the customer."
Being proactive with social media makes it easy to nip a negative situation in the bud—and everyone knows how quickly you responded, which can help you win even more customers.
Image credit: iStockphoto, caracterdesign