When a cable company in Columbus, Ohio, wanted to distribute a marketing kit with ramen noodles, a bottle opener and iced tea to Ohio State students, it knew just where to turn for help: Three Leaf Productions, which specializes in coordinating precisely this kind of unique marketing effort.
"We feel that we cover a number of pieces—that we connect design, print production and the execution of getting that production out to market," says Ron Stokes, Three Leaf's owner and CEO. "We're a one-stop shop."
In a world that's increasingly complicated and multi-platform, Gahanna, Ohio-based Three Leaf prides itself on doing everything it can to help clients establish and promote their brands. Three Leaf focuses on giving customers a variety of marketing options. They produce everything from letterheads and business cards to door hangers, billboards and websites.
"We help our clients connect the dots," says Stokes. "I love sitting down and talking with a client about its marketing strategy. It's a total project-management approach. Clients are always trying to eliminate vendors. We're an integrated marketing company. Our mission is to bring cost-saving solutions to our customers."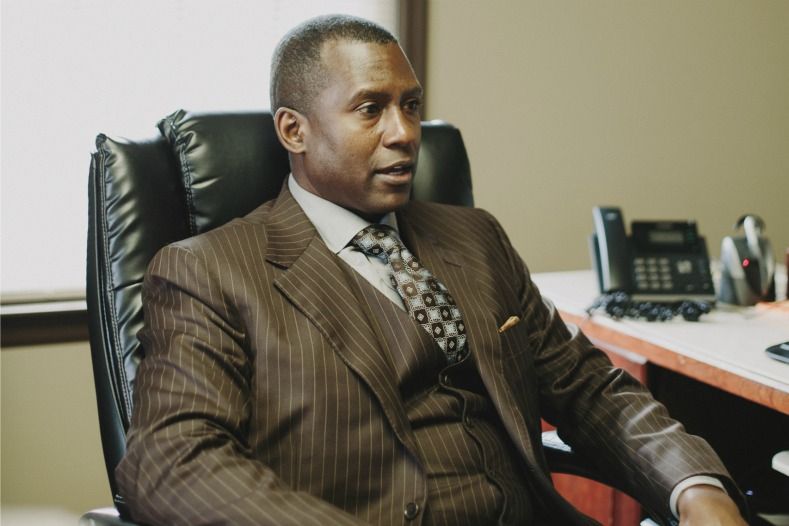 Ron Stokes, owner and CEO of Three Leaf Productions.
Stokes especially likes coming up with unique solutions for his clients' problems. And since his clients come from a range of industries, from health care to auto repair, these problems can vary widely.
"That's the fun part—when customers that trust you tell you their pain points," Stokes says. "You can really get in and find out if you have a solution for their situation."
Growing Past Cash-Flow Challenges
Because Three Leaf's suite of services is so comprehensive within its niche, when the company wins a deal, it wins big. The stakes are high. Its first big victory came from a client in need of all of its core competencies: print; warehouse storage and fulfillment; media buying; and strategy. "It just fit," says Stokes. "We were perfect to service them."
During the week that Three Leaf was competing for that contract—their biggest to date—Stokes was on edge, to put it mildly. "I'll never forget while I was waiting to see whether we'd get the contract or not, I couldn't taste my food—literally—for a whole week," he says, recalling his unprecedented degree of anxiety. "I was sitting in a board meeting and got the call. I excused myself and found out that we won the contract, and it was off to the races. I was ecstatic."
Being able to purchase advertising and use my Amex Card for vendor payments really helps with my cash flow.
—Ron Stokes, owner and CEO, Three Leaf Productions
Unsurprisingly to those on the entrepreneurial journey, it wasn't long before Stokes' anxiety kicked back in. In wondering how his company would actually fulfill the order, he thought back to growing pains his company experienced in the past. He remembered relying on American Express during those periods, and that helped to put his mind at ease.
"As a business owner, you're always trying to be better. You're out there grinding, and then you get the call. Now you have to go out and service that big deal," says Stokes. "Because you're asking your supply chain for more product than usual, your vendors might want pre-payment. That can put a tremendous strain on a small company's cash flow."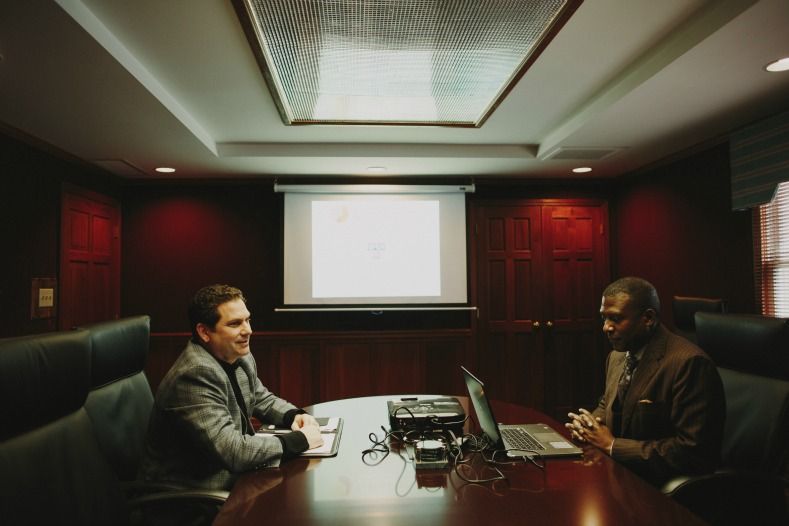 Mike Cummins, Three Leaf's vice president of sales, meets with Stokes.
Ron turned to his American Express Card, as he had done in the early days of his business: "Being able to purchase advertising and use my Amex Card for vendor payments really helps with my cash flow. Along with the prestige, rewards and customer service—all those perks that come along with the Card—its main benefit has been cash-flow management," says Stokes.
"Many of our suppliers accept credit cards as a form of payment," says Stokes, and the Membership Rewards® points earned from purchases on his American Express OPEN Charge Card can be used for business travel expenses and bonus gift cards for employees.1
Rallying Up Team Spirit
Stokes also attributes his success in business to what he learned on the basketball court. "Athletics teaches you a lot about success," says Stokes, who was a marketing major and basketball player at Ohio State University, and is now an Ohio State basketball analyst for a local radio station in his spare time. "To be a great athlete, there's hard work. You have to be a team player. Being a basketball player has helped me to be a better businessperson."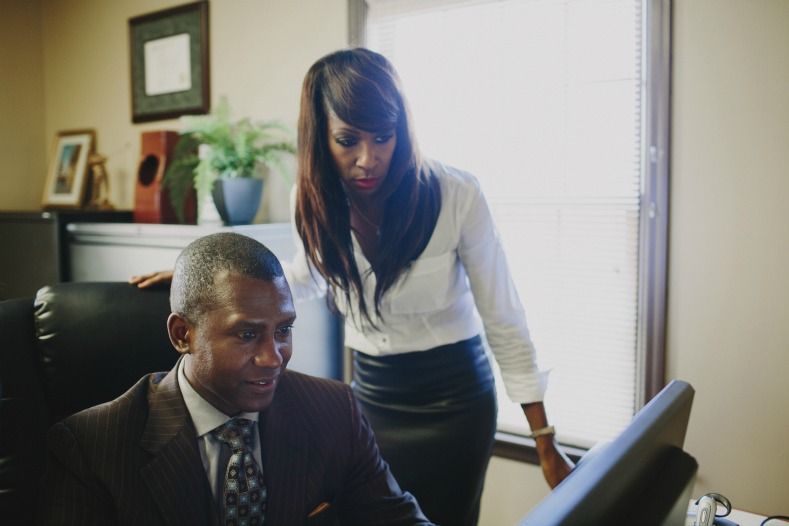 Lavita Stokes, vice president of finance, and her husband Ron have several grown children who have worked for the business.
Another of the keys to Three Leaf's success, according to Stokes, is the supportive, friendly atmosphere it provides for its employees. Stokes' wife, Lavita, is the company's vice president of finance, and several of his now-grown children have performed a variety of jobs for the business. Lavita says she enjoys working with her husband in the business, and that they strive to create a friendly, open atmosphere for Three Leaf's team.
"We are a team-oriented company," Lavita says. "We all work together as a unit. We're a family."
With the right preparation, team and financial tools in place, Stokes is confident about Three Leaf's future. No matter what the season, he can't wait for his next big win.
A version of this article was originally published on February 5, 2015.
Real Card Member aware his story may be featured by American Express.
1Terms and Conditions for the Membership Rewards® program apply. Visit membershiprewards.com/terms or call 1-800-AXP-EARN (297-3276) for more information. Participating partners and available rewards are subject to change without notice.
The value of Membership Rewards points varies according to how you choose to use them. To learn more, go to www.membershiprewards.com/pointsinfo.
Photos: Claire Roeth