In recent months, a few new mobile payment solutions have launched to allow for accepting credit card payments via mobile devices -- a small business owner's best friend.
In fact, when using one of the available services, a retailer of any size -- even a farmer's market vendor, babysitter or upstart vegan donut maker run out of a kiosk -- can start selling their products to anyone with a credit card.
The three services profiled here -- Square, Intuit GoPayment and PAYware Mobile -- hail from experienced entrepreneurs and seasoned payment veterans, and each offers a slight variation on the same idea that you can accept payments from anyone, everywhere.
These variations, however, are significant depending on the type of business you run and the amount of transactions you plan to process. You can use the information below to help in the decision-making and merchant setup processes. Make sure to pay special attention to transaction fees, hardware costs and merchant restrictions or requirements.
1. Choosing the Right Service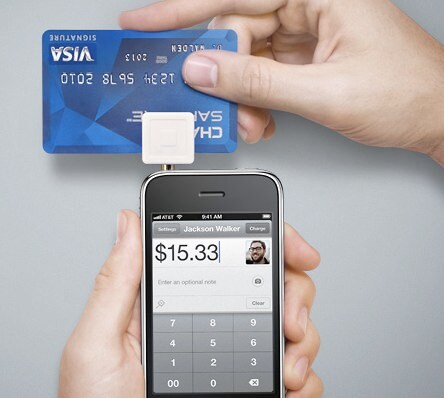 Square: Square is a startup from Jack Dorsey of Twitter fame, which means you can expect the product to be attractive, and the service to be slick, consumer-friendly and receive regular improvements on an iterative basis. As a startup, Square lacks the powerhouse financial names attached to the other options, though it does purport to exceed industry security standards.
The actual Square card reader that you'll be using to process credit card payments is quite small, which makes it a bit trickier to use and more fragile than the bulkier solutions that are built-in to iPhone cases.
Squares, however, are device-independent, which means they can be plugged in to any device so long as it has an audio jack -- a huge advantage over the competition. The startup has already released software for iPhone and Andriod devices. Plus, right now, you can already use Square on the the iPad and process payments on a larger screen -- an experience that is quite elegant in practice.
With Square, both service setup and the card reader are free, and there are no contracts or monthly minimums required. The service costs are on a per transaction basis -- 2.75 percent plus $0.15 per swiped card and 2.5 percent plus $0.15 per keyed-in transaction. One downside to Square is that the service will only deposit up to $1,000 per week into your bank account, the rest is deposited in 30 days.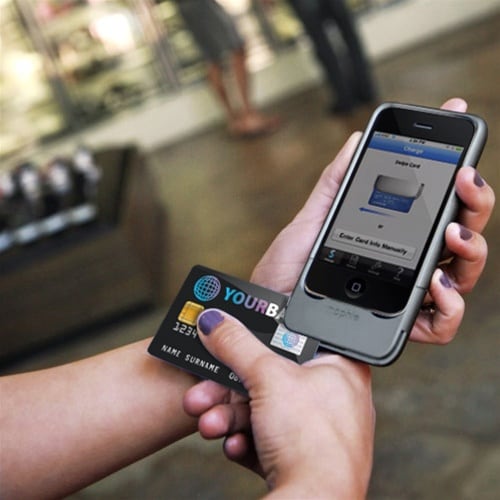 Intuit GoPayment: GoPayment is the result of a partnership between popular iPhone accessory maker Mophie and Intuit.
You can buy the all-in-one package, which is essentially an iPhone case with a card reader at the bottom, at Apple Stores and online for $179.99. The Mophie hardware is compatible with iPhone 3G and 3GS only, but the Intuit GoPayment software is available on a large selection of phones.
You'll also need to pay for Intuit's GoPayment service and set up a merchant account in order to process payments. The service is $12.95 per month (which is waived for the first two months), and you'll also pay 1.7 percent and $0.30 per swiped transaction. The keyed rate is 2.7 percent and $0.30 per transaction. There are no setup or cancellation fees, or monthly minimums.
GoPayment also reportedly processes and authorizes payments in seconds, and funds are then immediately deposited in to your business bank account.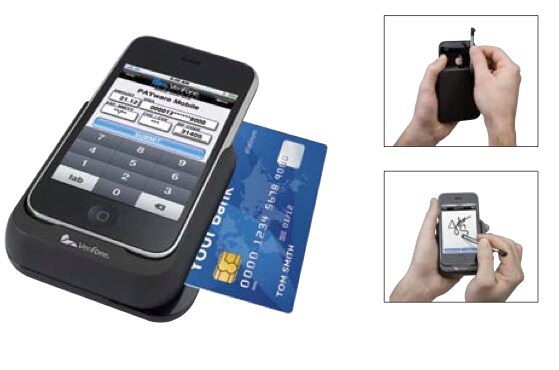 Verifone's PAYware Mobile: PAYware Mobile is similar in style and function to GoPayment, and you'll need the PAYware Mobile hardware -- a thick sleeve-like case for your iPhone -- and accompanying iPhone application in order to begin accepting payments via credit card entry or swipe. The sleeve works with iPhone 3G and 3GS only, supports end-to-end card data encryption and comes with a stylus for signatures.
The hardware can be found at select VeriFone distributors, including Apple, which retails the PAYware Mobile Card Encryption Sleeve for $149.95. The service has per transactions similar to other providers, but rates are less concrete and vary based on criteria like type of business and risk.
2. Setting Up Shop
To use Square, you'll need to create a merchant account and provide a U.S. bank account, Social Security number, and U.S. mailing address. First, create an account on the web or via mobile app, then follow the link sent via email to set up a merchant account.
Once you're approved to accept payments, Square will send the card reader in the mail. You'll also need to download the Square iPhone [iTunes link], iPad or Andriod app before you start accepting payments. From within the apps, you can, then, specify whether you want to include a field for tips (by percent or by dollar amount). Square also offers a web-based business dashboard so you can view transaction history in real-time or download it to your desktop.
Intuit's GoPayment merchant service application process takes about 15 minutes to complete and can be done online or over the phone. You'll need to supply business, contact and financial information, including estimated sales figures. Once activated, you can use the complimentary iPhone app [iTunes link], and manage your account and view all transactions via the Intuit Merchant Service Center.
VeriFone's sleeve comes with an installation guide in the box, and there's also a quick install guide available for download.
You'll also need to download the iPhone application [iTunes link] and set up and activate a merchant account via the app before you can begin accepting payments. In the application settings, specify tip percent, sales tax and PIN entry grace period, as well as toggle options on and off to reverse the keyboard, or prompt customers for a tip or email address.
This solution is a bit more complex than the others, and there's a comprehensive mobile user guide that you'll want to review prior to use.
3. Promoting Your Payment Options
Regardless of the provider you choose, once you do the legwork and set yourself up with VeriFone PAYware Mobile, Intuit GoPayment or Square, make sure to tell your customers that you're now accepting credit card payments.
Create physical display signs to add to kiosks, booths or tables, change your email signature, update your website, remember to include relevant text in your e-mail newsletters, and don't forget to share the news with your Facebook fans, Twitter followers and other social network supporters.
If you've used any of the above-mentioned credit card payment services for mobile devices, let us know about your experiences in the comments below. 


On the go? Find this and other OPEN Forum articles through your mobile phone or Blackberry® or through the new OPEN Forum App for iPhone® from American Express. Visit 
openforum.com/mobile
.