No one wants to be immortalized on a website like Clients from Hell, which documents the worst of clients from the web designers' perspective. Partly because no one wants to be that guy, but mostly because happy designers will produce better work. While some of the things you'll find on that site defy logic and should be easy to avoid, there are a few general rules you can follow to keep the designer-client relationship harmonious, productive and conducive to getting good work done.
I spoke with a few designers to find out about their worst client experiences and what could be learned from them. Below is a series of anecdotes and lessons that can keep you from becoming labeled a disaster client.
1. Honor Your Commitments
"The worst client experience I can remember," recounted freelance designer BJ Heinley, was a person trying to build a local website. "I had a few concerns early on after the client (a) balked at my hourly rate, (b) promised much more work later if I could give him a killer deal now, and (c) offered me a ridiculously generous offer of equity in his company. This seemed like a great deal, some would say too good to be true."
It turned out to be just that. "I worked really hard for this client: I bent over backwards several times to ensure success, introduced him to people in my network, took time away from my family to meet sometimes unreasonable (and arbitrary) deadlines, and essentially did everything I could to help the company succeed," said Heinley. But in the end, the client try to renege on their written agreement because he had introduced Heinley to other work. "[The client] told me that he felt we were now 'paid up' because, after all, he had delivered a new client to me! Of course, this was ridiculous. He was trying to get out of paying me."
The lesson: The clear lesson for clients is to always honor agreements and pay on time. "Don't be surprised if a designer doesn't deliver final assets unless your checks are clearing," said Heinley, who also warns designers not to work for stock unless you're certain it will have real value (or it already does).
2. Always Communicate Clearly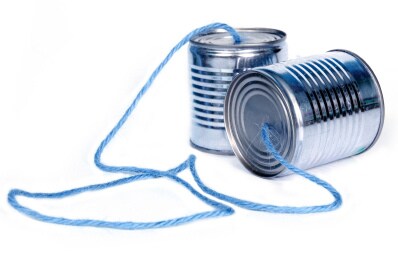 "I've had a few experiences with 'bad' clients," said designer Niki Brown, who said disaster clients are usually just uneducated about the design process -- they're not bad people. "One in particular was just a hound about money. I quoted the project at XYZ hours at $XYZ price. This included several rounds of revisions and plenty of meeting/discussion time before the design phase started. My contract states that anything outside the defined 'scope' of the project will be billed extra at an hourly rate of $XYZ. After the discussions with the client defining their brand and their objectives they had a 'freak out' and decided to take the project down a different path than what we defined in the scope. I informed them that this would cost extra (because we were basically starting over) -- which they didn't take very well and canceled the project."
The lesson: The lesson here is to always communicate as clearly as possible. Brown said she always tries to keep clients in the loop about how the project is unfolding. But clients should also be communicative through the design process -- if you have a problem, say something. "Contracts aren't always set in stone and you can usually work out something in the end - but they are necessary as a starting point to define cost, scope and price of a project. Clear communication can solve or prevent most 'client-designer' problems," said Brown.
3. Establish Clear Roles
"Going way back to one of our first clients, I can remember being such a yes-man that I'd failed to establish any boundaries along the way," said Trent Walton, the founder of design firm Paravel. "When a few to-do items on a punch list turned into 30 non-billable tasks and I found myself on the phone troubleshooting e-mail and printer setups," Walton knew that he had to end the relationship with the client.
The lesson: "Needless to say, we don't work with the client anymore, but I quickly learned how important it can be to hash out relationships and boundaries with clients from the get-go," said Walton. "Sure, their expectations were probably too high and they weren't willing to pay for the amount of time the project required, but I have to believe that a few extra favors on my part here and there compounded the problem."
Walton's advice should be heeded by clients as well: determining roles before beginning the design process is a smart way to avoid headaches down the road. Designers should be clear about what roles they expect to play and how much that will cost, and clients need to be equally clear about what they expect the designer to do. Deviating from those definitions will necessarily incur added time and expense, so both clients and designers should be ready for that.
4. Let Designers Design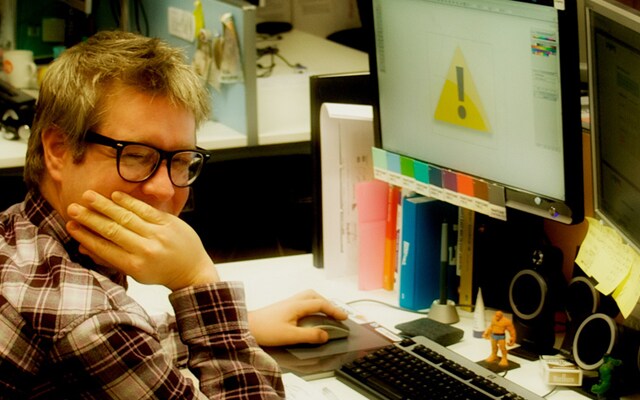 "One time, I had this client that wanted a website made; the deadlines and expectations seemed reasonable for the size of the site, and all seemed to be going well," designer Daniel Waldron told me. "The client then stated that they wanted to see progress throughout the [design process] just to make sure things were on track and on course with the look and feel that they were trying to achieve. I was totally okay with that since this was the first time we were working together."
Yet, as the project went on, the client started asking to see daily progress reports. "I then realized that the client was expecting finished elements on every mocked-up page that was being shown. I tried to express that this was a work-in-progress and achieving the desired effect often takes a lot of tooling around and experimenting," said Waldron. "The client was looking at the works-in-progress and making changes and critiquing what was unfinished and not really ready for client eyes, in my opinion. "
As a result, the design process ended up taking twice as long.
The lesson: "The lesson here [is] to let designers design. That is why you hire them in the first place," advised Waldron. Deciding on a deadline then asking to see updates every day or before the designer feels comfortable showing you the work is not a good idea.
"It creates unnecessary stress for the designer," Waldron said, "and it results in an end product that is not up to par. Take time choosing a designer whose work fits with the style you are looking for, and let them do their thing. If you feel you cannot trust them to do so, it might be best to not do business with them at all."
5. Don't Refuse Criticism
"One of my most memorable nightmare clients was one that considered themselves a jack of all trades (master of none)," said designer and illustrator Pasquale D'Silva. "It was a two-person company that was trying to do too much poorly instead of one thing well. It was the type of mediocre that was so mediocre it hurt. Since they were friends at the time, I bit my tongue and just worked on the project."
Over the course of their working relationship, D'Silva tried to convince the client not to use the same outdated font and color scheme as part of a refreshed company image and not to use a poorly lit photo as their company logo. However, as D'Silva explains, his client was one of those people who "decided that one day he'd just be an art director." In other words, the client wanted D'Silva to essentially follow a blueprint to the letter, without much creative freedom. In the end, D'Silva lost that battle with the client.
The lesson: You hired a designer because of their expertise -- that's why you should just let them design -- but that also means that when offered, you should allow and seriously consider their critiques of what you're asking them to do. "Direction is usually always welcome to provide a good base and generality of style," said D'Silva, but your designer knows design, and clients should cede some control to the people they hired to design. Trust their judgment and listen to their criticism.
Images courtesy of
bourndesign
,
Simon Doggett