It should be so easy. You think of a simple feature or service you'd like to add. You implement it. You have happier customers and a stronger business model. And often, it is that easy. Still, it's always smart to think through the hidden costs first.
Whenever Keirsta Zimmerman, owner and operator of The Cherry Blossom Salon in Atlanta, introduces a new service, she finds those extra dollars are added to her company's bank account only after a wad of cash has been subtracted.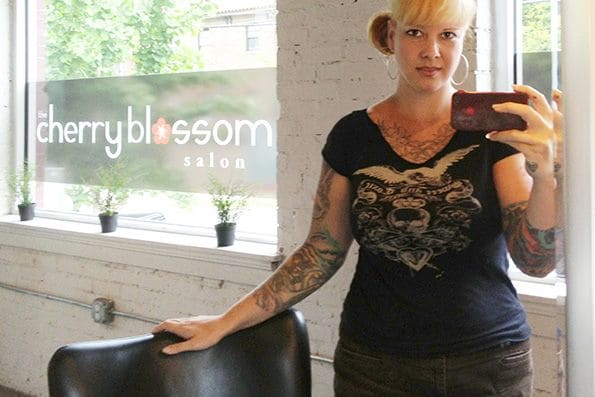 "Every time you add something on your menu, you have to change the menu on the website, which is $100 for your Web guy," Zimmerman says. "You have to get the products from your supplier, which could cost anywhere from $500 to $2,000. You have to get the training, which usually involves classes and certification, and so that might be $500."
There are hidden and unexpected costs that come with adding just about any service or feature to virtually every business. You have to think it through, and over-budget for those hidden expenses.
Time Is Money
When Jeff Gawronski decided to add a "live chat" feature to his website, DormCo.com, which sells college dorm supplies, it seemed like an easy enough decision. It wasn't that expensive—his software, Olark, runs him about $30 a month—and it seemed like a perfectly good idea. How long does it take to have a quick instant messaging conversation? Surely it would help bring down the time spent on the phone, right?
"I thought it might be a way to help the customer and alleviate the stress or workload for the customer service representatives," says Gawronski, who notes that most of the year is pretty slow—with two months in the summer that can only be described as "insane."
It is during this time that his company, which was founded in 2010 and made about $4 million last year, adds 10 to 15 seasonal employees to the staff of eight full-timers.
He instituted live chat last October during the off-season, but as he quickly found, being able to chat with customers online didn't work out the way he thought it would. "It didn't reduce the number of phone calls. It just increased the time we spend on customer service," he says.
Usually, the online questions were pretty basic—and then for orders or complicated questions, the phone calls continued to come. In fact, because his customer service reps have less time to handle non-telephone responsibilities, Gawronski is going to hire an extra seasonal employee this summer.
But he's still glad he added a live chat feature to his website. "People can jump around on the Web from spot to spot, and if they have a fast question that can be answered on the site, that might make or break things when getting the customer, so it's definitely a good thing," he says. It's just a good thing that just didn't quite work out the way he thought it would.
Watch Out for the "Easy" Upgrade
Some services seem much simpler than they are. Tom Thompson is the founder and owner of Canal Street Self Storage in Chicago, which has been in business since 1997. Several years ago, one of his biggest clients, a distributor, decided it needed a better way of storing wine.
Thompson, whose company has 12 full-time employees and brought in $1.5 million in revenue last year, decided to create an actual wine cellar in the basement rather than risk losing his client's business. It seemed easy enough and smart—he could begin marketing to more wine distributors and wine aficionados.
But storing wine is a delicate task. Building a wine cellar in his building's basement meant bringing in heavy equipment, which cost Thompson's company $10,000.
"I didn't expect that at all," Thompson says of the final price tag. Then a few years later, he learned that his chillers—machines that remove heat from a liquid—weren't designed right. During a punishing heatwave, he had to install a couple more, which set him back $25,000. Later, he found himself buying air circulators, three of them for a cost of $7,000.
Like Gawronski, Thompson isn't full of regret—and he had built into his budget enough that the added cost wasn't a disaster. "I always add 10 to 20 percent to any project I start," Thompson says. "Little things you don't think of will always end up costing you a little more money than you expect."
Zimmerman had a similar hidden cost experience, albeit on a less expensive level. The Cherry Blossom Salon, which opened three years ago and has 10 employees on contract, is actually a combination hair salon and art gallery. As Zimmerman explains it, she had her art degree before going into hairstyling, and the artwork for sale in the salon sends a signal to customers that the haircut will be artistic as well. "They aren't just getting a snip," she says.
A few weeks ago, her salon participated in a local art festival. Zimmerman's salon featured one of its art pieces at the festival—Zimmerman thought it would be a fun, simple way to market the business to the community. But there were fees to have a booth at the fair, she had to purchase a tent, and then decided they should create walls to go with the tent to display artwork. She spent money on goodie bags with business cards and new client specials in them. She budgeted for $300. She spent $700.
Uncover Hidden Costs
Some services and features will eliminate previously hidden and unplanned costs. Once you realize how hidden costs can pop up, it can almost be scary to consider adding something else to the mix—but sometimes, doing nothing means living with a lot of hidden costs. Gawronski just implemented a "hold shipment" feature for customers, where they can order products for a dorm, but have them shipped weeks later to their colleges.
Gawronski decided to do it because many salespeople had been agreeing to do that anyway, in order not to lose a sale. "So the warehouse employees would box it all, have to find a place to store everything, and then they had to find a way to make sure they didn't miss the delivery date," Gawronski says. "There was no formula. It was all on the fly."
Gawronski came up with a system that will let the company do what it was doing anyway and lose those hidden costs in time.
Just Do Something
Reva Enzminger, owner of six Edible Arrangements franchises in central Texas and Corpus Christi, says she spent a lot of time and money dealing with her franchise's manual. When she was told that would all go away, she wasn't pleased—the binder was being replaced by a new video instruction system that would cost $1,900. "I was one of those that fought it hard," she says.
She came around, however, and says that the $1,900 outlay made her stores much more efficient, particularly in the hiring and training of employees. "Now I think it's the best thing ever," Enzminger says.
That underscores the importance of doing something, Gawronski says. "The way I've always worked, if it's not too expensive to try, just try it," he explains. "I think a lot of businesses spend too much time trying to figure out something instead of just putting it in place. If it ends up being a benefit, great. If not, drop it. Paralysis by analysis. It's one of my big pet peeves."
Read more articles on money.
Photo: Thinkstock, Courtesy Keirsta Zimmerman