A common misconception is that leadership traits are the purview of select people who are naturally gifted to be leaders. Nothing could be further from the truth. The leadership traits that make leaders successful can be gained by anyone willing to put in the effort to be a strong leader.
The question then is, what does it take to be a great leader? What are some of the leadership traits that are characteristic of successful leaders, and how can one develop these? Five leadership experts shared their wisdom.
The Must-Have Leadership Traits of Successful Leaders
Marshall Goldsmith is a business educator, coach, and author/editor of 40 books, including the best-selling Triggers: Creating Behavior That Lasts.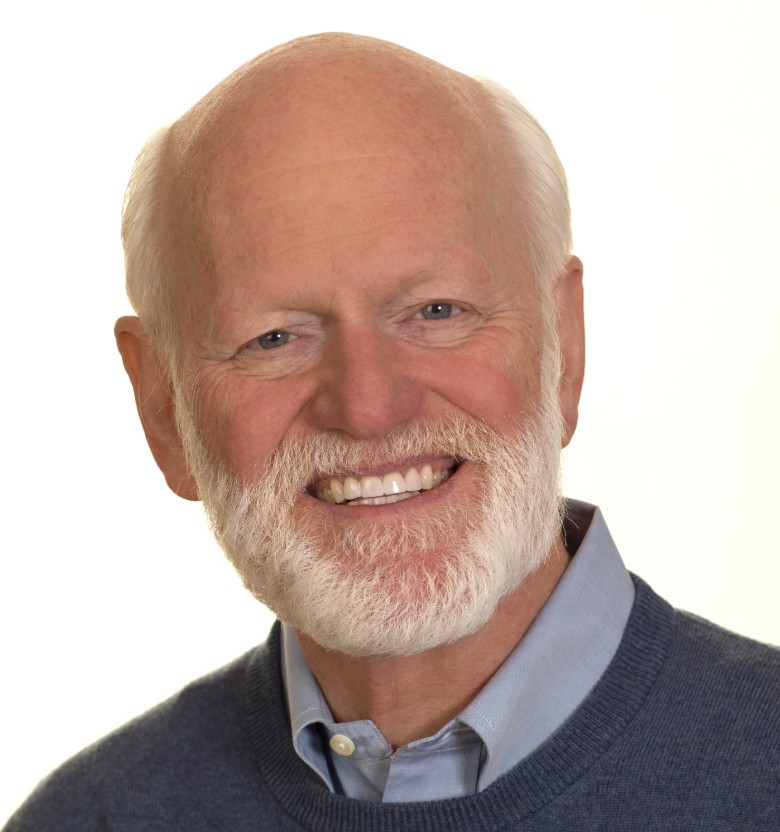 Marshall Goldsmith. Photo credit: Marshall Goldsmith
"My area of expertise," says Goldsmith, "is helping successful leaders achieve positive, lasting change in behavior. In order to become even more effective, leaders need to have the courage to 'look in the mirror' and honestly assess their strengths and challenges."
"They also need humility," adds Marshall. As he puts it, it's "the humility to get beyond their press clippings and admit that they—like everyone else—can get better."
Another key trait, says Marshall, is having "the discipline to do the hard 'day-to-day' work required to actually become more effective. I have found it impossible to help leaders who don't want honest feedback, think that they have no need to improve and therefore don't want to do the hard work required to achieve positive, lasting change."
"Leadership is a relationship between those who aspire to lead and those who choose to follow. Any discussion of leadership must attend to the dynamics of this relationship," says Jim Kouzes, an executive fellow at the Center for Innovation and Entrepreneurship at Santa Clara University Leavey School of Business and co-author of The Leadership Challenge.
"To better understand the leader-constituent relationship, Barry Posner and I have been researching the characteristics, qualities and traits that people want and expect from their leaders. For over 35 years, we've been asking this question: 'What do you look for and admire in a leader, someone whose direction you would willingly follow?'
"Over all these years," Kouzes continues, "consistently four qualities have been selected by a majority—from 60 to 80 percent—of respondents. Those four characteristics are honest, competent, inspiring and forward-looking."
Kouzes says that while these qualities are important and useful by themselves, three of the four—honest, competent and inspiring—comprise what researchers refer to as "source credibility."
"People everywhere," says Kouzes, "want to believe that their leaders' words can be trusted, that they have the knowledge and skill necessary to lead and that they are personally excited and enthusiastic about the direction in which they are headed."
According to Kouzes, credibility is the foundation of leadership.
"If people don't believe in the messenger," he says, "they won't believe the message."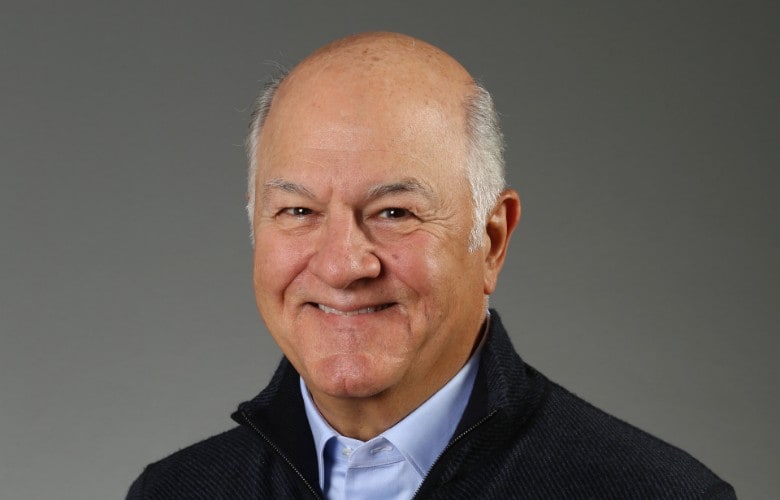 Jim Kouzes. Photo credit: Scott McCue Photography
Erika Andersen is the founding partner of Proteus, a coaching, consulting and training firm that focuses on leader readiness. Andersen is also the author of numerous books, including her latest Be Bad First.
"In my book, Leading So People Will Follow," Andersen says, "I focus on the six attributes of followable leaders: far-sighted, passionate, courageous, wise, generous and trustworthy."
Let's look at the first three.
"Far-sighted," says Andersen, "means seeing possible futures that could be good for the business, and sharing their vision in a compelling and inclusive way. Far-sighted leaders consistently hold the vision as real, and encourage and support their followers to move toward it."
"Passionate leaders," continues Andersen, "are clear about what they stand for, and they stick to their guns even when the going gets tough. At the same time, they invite dialogue and are willing to change their mind if new information comes to light. They are committed without being dogmatic."
As for courageous leaders, Andersen describes them as leaders who make difficult decisions, even when doing so might be personally uncomfortable or professionally risky.
"And they take full responsibility for it—not blaming others or making excuses," explains Andersen. "When they're wrong, they admit their mistakes, apologize and work to address the issue."
The more you work on acquiring leadership traits and practicing the behaviors of leadership, the more you may be able to improve the overall quality of the workplace experience for your employees.
— Scott Eblin, executive coach, leadership speaker and author
Joanne Collins Smee is the SVP and chief commercial officer at Xerox. She points to the ability to build community as a key part of being a successful leader.
"Great leaders are confident and support others. They are tough, but fair. They hold their teams, as well as themselves, accountable," Collins Smee says.

"Building a sense of community and purpose are important leadership skills for workplace success," she continues. "Rallying around a purpose and celebrating successes reinforces the sense of community. The consistency of a leader's words and actions influences an employee's buy in to the purpose and ultimately results in workplace success."
Determining What It Takes to Be a Leader
Goldsmith has the following "simple" recommendations  for the leaders he coaches. They include :
1. Get feedback from your team.
"Identify your key stakeholders," he says. (These could be your direct reports, colleagues, managers, or Board members.) "Get confidential 360° feedback from each group of stakeholders."
2. Review your key stakeholders' feedback.
"Determine what is going well and what you want to change," he advises. "Then reach agreement with your manager and/or board members on desired areas for improvement."
Joanne Collins Smee. Photo credit: Xerox
3. Respond and look forward.
Goldsmith also advises the leaders he coaches to respond to stakeholders in a positive, simple and focused manner.
"Ask for their feedforward," he says. (These are suggestions on how you can improve.)
Over the next year, Goldsmith recommends that "you follow-up in a consistent and disciplined way," he says. "Use a mini-survey to measure positive change."
4. Thank your stakeholders, and repeat.
Finally, Goldsmith recommends that you thank your stakeholders for their help and repeat the process.
"Recognize," emphasizes Goldsmith, "that improvement as a leader is a continuous journey—not a 'one-time' event!"
Adding Credibility to Your Leadership Traits
What does it take to be viewed as credible, to believe in the messenger?
"When we ask people, 'What does credibility look like in action? How do you know if someone is credible?' the answers are again highly consistent," says Kouzes. "In describing the behaviors and actions of people who are credible, people most often use phrases such as these:
'They practice what they preach.'
'They walk the talk.'
'Their actions are consistent with their words.'
'They put their money where their mouth is.'
'They follow through on their promises.'
'They do what they say they will do.'"
The last response is the most frequent, says Kouzes.
"When it comes to deciding whether a leader is believable," he says, "people first listen to the words, then they watch the actions. A judgment of 'credible' is handed down when words and deeds are consonant. This realization leads to a straightforward prescription for establishing and sustaining your credibility: DWYSYWD—Do What You Say You Will Do."
Four Mental Skills for Being a Better Leader
According to Andersen, author of Be Bad First, there are four mental skills for learning how to be a better leader: aspiration, neutral self-awareness, endless curiosity and a willingness to be bad first.
Aspiration and endless curiosity are self-explanatory, but what does Anderson mean by the other two leadership traits?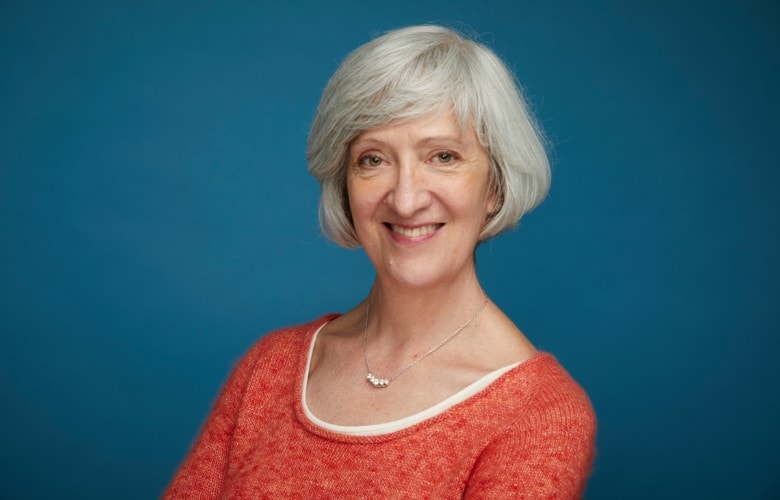 Erika Andersen. Photo credit: The Booth Photo & Video
"When someone is accurate about their current state," says Andersen, "we call that having neutral self-awareness. Being accurate about where you're starting from allows you to grow. If we think we're great leaders and aren't, we won't be open to accepting support. If we're good leaders and think we're bad, our doubt can keep us from moving forward."
According to Andersen, you can develop your neutral self-awareness by noticing and questioning your internal monologue about yourself.
As for "a willingness to be bad first," Andersen says that when you're learning something you're not very good at, you have to be willing to be a novice.
"Ask 'beginner' questions, do things slowly and repeat them, accept others' help and insights," she explains. "You have to be willing to be bad first. The best way to get better at being bad at things is to change your self-talk about it."
"The ideal self-talk for being bad first," she continues, "is a combination of 'It's OK to be bad at this,' 'I'm new to it' and 'I bet I can get good at this—I've gotten good at lots of things.'"
A willingness to be bad first means "cultivating an internal monologue that acknowledges and accepts your novice state, and simultaneously supports your ability to improve."
A Leadership Pyramid
Scott Eblin is an executive coach, leadership speaker and author, including his latest The Next Level.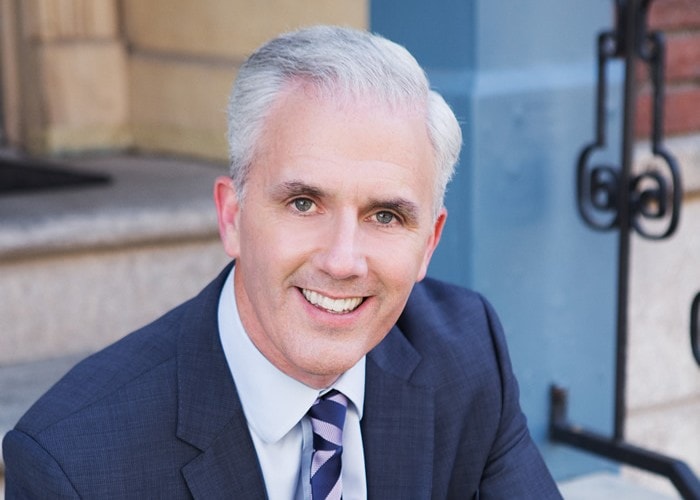 Scott Eblin. Photo credit: Scott Eblin
"In my work with executives over the past 20 years, I've identified three key imperatives that senior leaders must master. You can think of them as a pyramid where success in one imperative supports success in the next," he says.
"At the base of the pyramid," explains Eblin, "is 'manage yourself.' To lead at your best, you need to live at your best. That's why managing yourself well is the foundation for everything else."
This can be a challenge for many leaders, says Eblin, because of the way they handle the demanding pace of their work and life.
Eblin advises his clients to "incorporate short sessions of movement and belly-based breathing throughout the day—hourly is a good goal—to activate their parasympathetic nervous system, sometimes called the rest and digest response."
Doing this, explains Eblin, slows you down so you can make better choices about the highest and best uses of your time and attention.
The imperative in the second layer of Eblin's leadership pyramid is to "leverage your team." As he explains, most leaders got to where they are because they have a reputation for being a go-to person.
"Leaders need to make the shift from being the go-to person to the person who builds a team of go-to people."
To make that shift, advises Eblin, "focus more on defining what your team needs to do and less on telling them how to do it. Within boundaries, give them the space to come up with their own solutions."
At the top of the pyramid is to engage your colleagues.
"Leaders add the most value when they play a bigger game by working with their colleagues to create better outcomes," says Eblin.
You can get started on that, says Eblin, by conducting a listening tour with colleagues who lead functions that are adjacent to and codependent with yours.
"Schedule some time to ask them what success looks like for them and their team and how you and your team can help," he says. "The likelihood is that they'll ask you the same kind of questions. That sets you up to develop a joint agenda that adds value for the whole organization."
Taking inspiration from these leadership experts, how many of these leadership traits contribute to your leadership success? One of the rewarding parts of leading successfully is that the more you work on acquiring leadership traits and practicing the behaviors of leadership, the more you may be able to improve the overall quality of the workplace experience for your employees.
Being a leader worth following may be one of the most powerful competitive advantages that you can create for your company.

Read more articles on leadership skills.
Photo: Getty Images