We all know we should devote more time to building our brands, both personal and corporate. Blogging, tweeting or becoming the president of the professional association would all be great … if only we had more time. Instead, as Stephen Covey once described, we often focus on the short-term urgent—the ringing phone, the overflowing inbox—instead of the important, long-range activities that will pay dividends down the road.
Investing in your brand is important for every small-business owner, but it doesn't have to be an onerous process. In fact, if you spend just 10 minutes a day—and do it consistently—you'll rapidly begin to see real benefits.
Here are five different ideas for enhancing your brand, any of which you can complete in just minutes a day.
Start Tweeting
Sure, Twitter has the power to become all-consuming; you could plunge into the stream and emerge dazed, hours later. But you can also build a credible presence on the platform while spending less time than it takes to walk to your nearest coffee shop. Using a tool like HootSuite, you can schedule your tweets in advance. You can share quotes or pieces of advice, or simply retweet the posts of others you follow. In 10 minutes a day, you can respond to any direct messages, thank people for mentions or retweets, and schedule your own posts several days into the future.
Make A Video
It might sound daunting to create your own video. Don't you need a crew? An editor? A soundstage? Not really. Take a page from social media gurus like Gary Vaynerchuk, who create short (two- to three-minute) videos in which they speak directly to their fans, sharing insights (as in this video, "Every Single One of You is a Media Company") or perhaps responding to the news of the day or answering common customer questions. Don't worry about perfection; it's authenticity that matters. (You might like this recent Vaynerchuk video, in which he accidentally knocks his phone onto the floor and just keeps going.)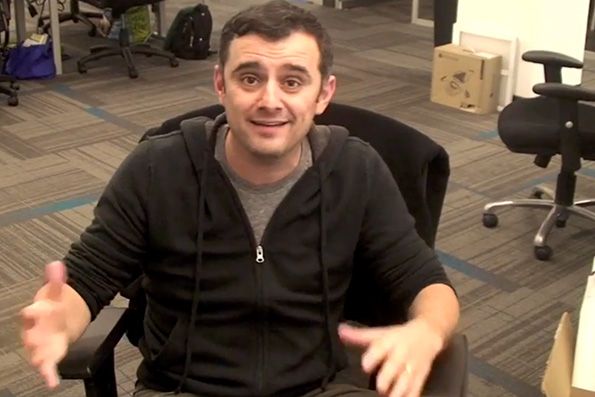 Write A Thank You Note
It's the lost art of the modern age: the handwritten thank you note. Busy executives get hundreds of emails a day but only a handful of actual letters a week, excluding bills or catalogs. Make sure you're noticed by going where the competition isn't. If someone has done you a good turn, cement the relationship by sending them a personal note expressing your gratitude. It has become the hallmark of a small number of smart business thinkers, like the author Bob Burg, and it's a gesture that truly stands out.
Interview An Expert
Do you want to keep up with the best thinking in your field and build a reputation as someone who "knows everyone"? Start a blog, and interview the luminaries in your industry. If you're thinking that will take more than 10 minutes a day, you're right—but not if you conduct interviews via email. You can create a list of questions in 10 minutes, send them along, and then print the expert's answers as a Q&A. With very little effort, you'll be sharing valuable information with the public, helping raise awareness of the expert's work (which they'll surely appreciate), and establishing yourself as a thinker and tastemaker in your own right.
Call People On Their Birthday
These days, most millennials and many Gen Xers have abandoned the telephone. Text messages and emails are great, but unplanned phone calls are often seen as an unwarranted intrusion. The one exception? Everyone wants to hear from you on their birthday. As Keith Ferrazzi suggests in his classic Never Eat Alone, you can use short moments of downtime—a cab ride, while waiting in line at the airport—to make someone's day. You don't even have to work hard to assemble a list of your key contacts' birthdays—just friend them on Facebook, which tracks birthdays, and you'll have your daily call list right there. (What's obvious but worth mentioning is that you shouldn't friend any business contacts online if you have compromising photos or posts up, which hopefully you don't.)
Building your brand is important enough that you should work on it every day. But it doesn't have to take over your life. Just like investing money, your efforts will compound over time. Consistently spending 10 minutes a day will help ensure your brand equity becomes a true asset.
Dorie Clark is a marketing strategist who teaches at Duke University's Fuqua School of Business. Learn more about her new book Reinventing You: Define Your Brand, Imagine Your Future (Harvard Business Review Press) and follow her on Twitter.
Read more articles on branding.
Photo: Thinkstock