Ah, building a company, building a brand—it's the thing you've been dreaming of. But if you do what you do—and you do it well—you're going to have a bit more than financial rewards flowing your way.
Every company with any sort of success is going to have its share of detractors. From the folks who just plain don't like what you do to the ones who want to do exactly what you do, you'd best brace yourself. The hits will come as one-two punches, sneaky uppercuts and other moves that might leave you begging for it all to be over (and feeling bitter to boot).
So what exactly do you do when someone rips you off, shoots you down and otherwise tries to take away from all your hard work? Well, the last thing you do is lay down and take it. But you don't have to blast them out of the water either.
Have a look at what two vastly successful brands did when their detractors wanted to steal their limelight.
Throw 'Em A Curve Ball
"When people start ripping you off, at first, it's kind of cool," says Dave Munson, founder and CEO of Saddleback Leather. The company's handmade leather bags come complete with a 100-year warranty (valid for both your lifetime and that of your descendants), and its website has earned many a brand loyalist because it's packed to the hilt with personality.
So imagine Munson's surprise when he started to find people knocking off his bags—including the guy who used to run their production facility. That "cool" feeling Munson described only lasts for so long, and then you realize you're being ripped off.
"Companies can tell you anything," Munson says. "We wanted to show you what we value." So instead of going after the counterfeiters, the company decided to take a more unconventional approach.
Saddleback decided to show customers how to, step-by-step, knock off a Saddleback Leather bag.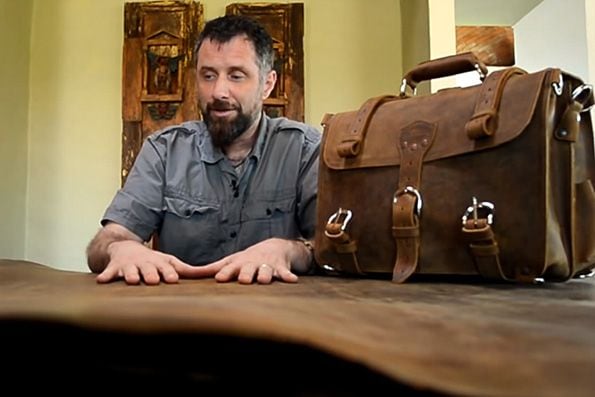 Complete with the Saddleback brand of snark (its website lists its competitors and has an About page that's a rabbit hole of link-by-link hilarity), the how-to video has garnered more than 160,000 views and a plethora of I-have-to-get-one-of-these-bags responses from folks who were previously unaware of the brand. By showing people how to knock off one of its bags, the company also demonstrated the intricacies of its manufacturing process and the incomparable quality of an authentic bag in comparison to the fakes.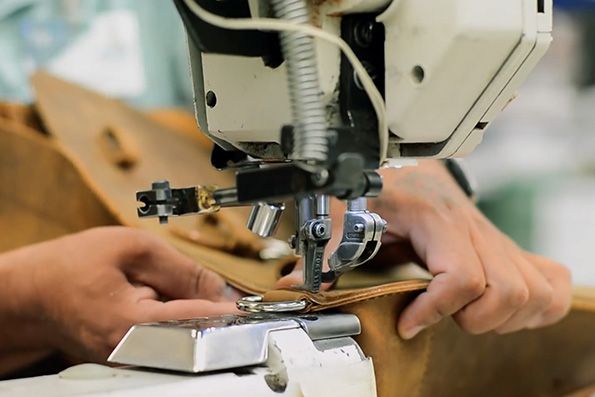 So does Munson expect the counterfeiting to stop? Not at all. "The people buying the knockoff bags, they're not the customers we want anyways," Munson says. "They don't value creativity, innovation or the deep quality craftsmanship in each of our bags. Those customers aren't a good match for us. We wanted to highlight something that would resonate with people who value the same things we value. Anytime we can create something our audience values, whether it's a video or made from leather, we win."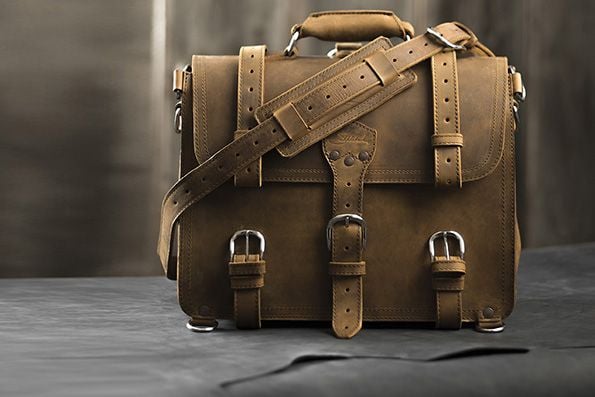 Give It To 'Em Straight
Nestled in the heart of Chicago's meatpacking district is an unassuming building (as most are unassuming). This is where you'll find Publican Quality Meats, a mainstay in both the retail and wholesale meatpacking and butchering trades for decades. There's even a rustically themed café on site, The Publican, where patrons can nibble on everything from delicious brunch dishes to new twists on classic club sandwiches.
And in this day and age of militant anti-meat lobbies, there's also a new and provoking billboard right across the street from The Publican's front door.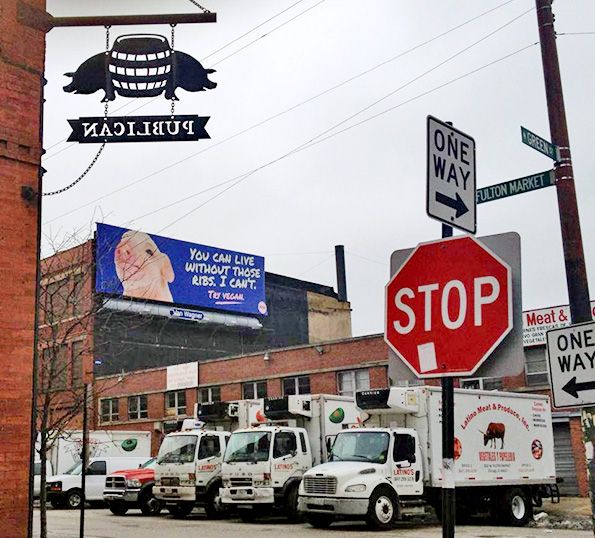 The billboard (pictured above) shows an admittedly adorable pink pig, accompanied by the caption, "You can live without those ribs. I can't. Try vegan." The sign is sponsored by PETA (People for the Ethical Treatment of Animals). When the signage in question cropped up, did the folks at Publican get twisted?
Nope. They used the billboard to make a statement about why they do what they do and how they do it. They posted the statement on their Facebook page, and the story went wild (you can read the full statement here on Facebook or here if you don't have a Facebook account). From local and national media interest to thousands of views and comments, the people at Publican generated it all without a single negative word against PETA. In fact, the company asked its audience to be kind to PETA, as they're both organizations invested in the ethical treatment of animals.
So what are the benefits of saying what you think and feel as a brand when your detractors come calling? "We could have published the same statement about why we do what we do a week before that billboard went up, and maybe 10 people would have seen it," says Cosmo Goss, executive sous chef and head butcher at The Publican and Publican Quality Meats. "Now, thousands of people have seen it. It creates awareness about how we think."
Awareness, indeed. With a simple, heartfelt statement that avoided anything below the belt, Publican has earned a slew of new and loving fans for its brand.
So the next time you find yourself facing one of your detractors, take heart. Find the humor, or tell it straight. Whatever your decision, make sure it's on-brand for your brand and that you keep the most important people in mind throughout the process: your audience.
The detractors, they'll come and go. Your audience, however, needs your attention, and your responses must always honor that you're doing what you do for them.
Read more articles on company culture.
Photos: Thinkstock, Saddleback Leather, Publican Quality Meats