Forty-some years ago, David Johnson, along with 38 of his Michigan State fraternity brothers, were fueled to take on the petroleum industry with their startup, Cibovi Oil. The budding entrepreneurs had created a fixed cost for gasoline, providing value and competitive pricing for Motor City drivers.
But running a business alongside 38 other ambitious businessmen made swift decision-making impossible. Eventually pushed out, Johnson's defeat with Cibovi was a wake-up call for him: He swore the only way he'd do business again would be to invest his own money in his own visions so he'd never be indebted again to investors or other stakeholders.  
After leaving Cibovi Oil, Johnson founded and grew Victor International Corp., a home builder of multigenerational communities, by starting small and investing his own money in each development. After 43 projects and more than 30 years in business, Johnson's decision to avoid venture capital investments turned out to be the right one for him.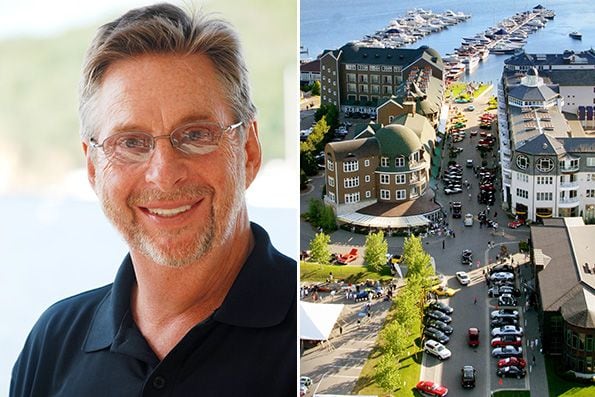 Recently, OPEN Forum spoke with Johnson and four other small-business owners who've succeeded without the help of outside investors. Here's what they had to say about building their businesses their way.
Invent What Already Exists—Just Better
Luxury goods bode well for reinvention. Dr. Pragati Sawhney, a former dentist and the founding owner of Chockriti Chocolates LLP, created a boutique chocolate house that specializes in artisan handmade chocolate with international flavors.
India's palate for fine, exotic chocolates was there, but the product was nonexistent. "Handcrafted items can't be scaled like IT software programs," Sawhney says. "But when you find something valuable that people want and that people don't have access to, there is unending opportunity."
Before deciding to start a home building company, Johnson recognized an untapped demographic within the second-home real estate development world. Second-property investments that appealed to the whole family—not just retirees—turned out to be industry-changing.
"People don't want to wait to enjoy their life later but prefer to work hard and enjoy life right now," Johnson says. "I responded to the demand and was able to ask for bolder price points to match the quality of what I was developing."
Forgo Loans And Investors
Steven B. Panitz, president of Auto Magic Door Opener Corp. in Yonkers, New York, didn't bring in an investment partner when he founded his automatic door opening company because he feared a partner might not have the same goals and philosophy he and his father did.
"Back in 1955, my father was determined to make having an automatic door affordable for everyone. To this day, I have never steered away from that idea," Panitz says. "Our number-one goal has always been to solve problems quickly and make our clients feel safe."
Johnson also puts up his own money to send his home buyers a message that he is as personally invested as they are.
"Working this way is absolutely why we sustained beyond the 2008 housing crisis," says Johnson, who is currently developing an ultra-luxurious, secluded, multi-generational resort community in the British Virgin Islands. "It's my money, and I'm confident about what I'm spending it on. I want control and want to be entrepreneurially nimble so I can make a decision quickly and implement fast."
While Chockriti Chocolates would benefit from outside money, Sawhney decided early on that it would be much more valuable for her to find someone willing to invest energy, rather than money, into getting their hands dirty operationally.
"It's hard to find someone with the same values and visions," Sawhney says. "[Bringing] an angel investor into the mix can be like marriage—once in, it's not so easy to get out. I want someone to help me make decisions or find solutions."
Master Singles Before Attempting A Grand Slam
Small deals can be very profitable, and they're a great way to build your business to help you reach a big picture goal. Growing slowly while staying focused is why Los Angeles' Pilates Platinum owner, Heather Dorak, has been able to expand from one to four fitness studios in Hollywood. "I wasn't thinking big in terms of numbers of studios," Dorak says. "I was thinking big for each studio. When I succeeded with one, there was so much demand, and that gave me confidence to open more."
Dorak has had many opportunities to partner but has resisted. "I'm most comfortable with my parents as my partners. Together we're hard working and ambitious, but also laid-back. We never take on more than we can handle. Each location was a new lesson on how to do things even better."
Leverage Your Own Leverage
When developing his real estate projects, Johnson takes on all the risk himself—growing at a slow pace and investing his own money has allowed him to do that.
"My world isn't based on leverage," Johnson says. "There's no risk for others—no Lehman Brothers needed. I take on the risk. I create communities with architectural excellence and great environmental aesthetics, which allows for disproportionate market value appreciation."
Baruch Herzfeld knows that sticking to a plan when there are other investors to consider becomes a burden when raising money is at stake. Herzfeld is the founder of ZenoRadio, a mobile platform that enables radio and other audio content from around the world to be heard for free on any phone in North America by users with unlimited voice plans.
"The more money you want to raise, the more detailed your plan has to be to explain everything you do," Herzfeld says. "Making changes to this plan, even when they're necessary, means you have to go back to the people who gave you the money and ask for their confidence in executing this new strategy.
"I say, keep bootstrapping," he continues. "That way, you can adjust on the fly without having to involve others in your decision. Admitting to yourself that you were wrong is often easier than admitting it to others."
Read more articles on funding.
Photos: Thinkstock, Courtesy David Johnson