Even the best organizations make missteps. Whether it's a product that doesn't work correctly or an employee that makes an odd comment, let's face it: Stuff just happens. In most situations, though, the most important factor is how the situation is handled. While no one wishes to deal with negativity, taking time to consider the various scenarios that could come up, as well as possible responses, can make businesses better equipped to handle matters of contention.
The spread of social media has made it impossible for employers to completely control their employees' online presences. As it is, mistakes and missteps are bound to happen. In the case of handling a controversial or inappropriate comment made by an employee via social media or elsewhere online, there are certainly steps that employers can take to make the process smoother. For starters, organizations should be proactive and define the distinction between acceptable and inappropriate behavior, emphasizing the link between employee behavior and company image. As the old adage goes, "the best defense is a good offense."
Here you'll find specific tips on how to handle controversial online comments posted by your employees. If you've been in this predicament before, let us know how you handled the situation in the comments below.
Set Expectations with Employees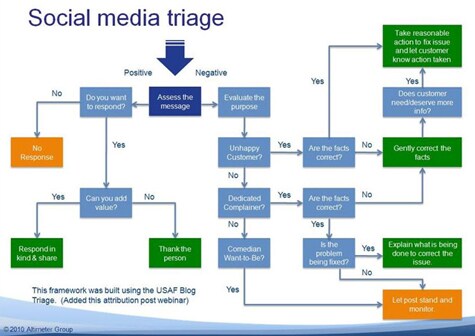 "To help prevent employee social media issues, as a best practice, a company should prepare and disseminate a social media policy to its employees," says Eric B. Meyer, a labor and employment attorney with Dilworth Paxson LLP, a firm that provides council on many topics, including employee use of social media.
He adds, "Depending on the company's objectives, that policy may consist of 'rules' or 'guidelines' (or both) governing social media use. Whatever approach the employer takes to protect the business, that policy should both educate employees about social networking and contain a warning that the employer reserves the right to monitor employee social media use, whether conducted in the office or during non-business hours."
Jennifer McClure, president of Unbridled Talent LLC, a talent strategy firm, agrees that setting expectations is essential. "By providing guidelines and expectations, employees are more likely to be enthused about using social media in positive ways versus communicating only what cannot be done, which tends to discourage use."
She noted, "I'm a big believer in creating and training employees on Social Media Guidelines versus policies and rules. Share with employees how to properly use social media and what is expected of them in regards to using social media in their jobs, or in their personal use that is consistent with your company's values, culture and employment brand."
If you're trying to figure out how to conduct social media training while minimizing cost, consider lunch and learn sessions. Order a few pizzas, grab a laptop, and show employees how to properly set up their accounts, post properly, and use privacy settings.
In addition, McClure suggested sharing some examples of appropriate (or excellent) uses of social media by existing employees at your company or employees at other companies, as well as some examples of inappropriate uses. "During the training process, open up discussions and share why these examples do or do not fit your guidelines." And be sure to have discussions regarding what is considered to be confidential and proprietary in your company.
Another option is to create job aids, such as decision trees that can help employees decide if they should respond to certain comments.
Monitoring Employee Use of Social Media
No matter how much you prepare, it's almost inevitable that at some point you will have to deal with some type of social media snafu. So what can you do if an employee posts a controversial or inappropriate comment?
The first thing to keep in mind is, in order to react to a situation, you have to know it exists. Many employers feel that the best way to control comments by employees is to prohibit access to social media sites. Avoiding a situation is never the best policy. Plus, with the rise of smartphones, many employees have access to social sites at their fingertips anyway. Instead of running from the problem and limiting your employees' reach on the Internet, consider opening up access to all social sites and monitoring tools so that employees can take an active role in managing your brand's online presence.
Meyer shares, "For an inexpensive solution, employers can set up Google Alerts and use TweetDeck to conduct real-time Twitter keyword searches to monitor social media use by employees (or others). This approach is broad enough to allow companies to know what people are saying about them online. It also avoids the impression of companies targeting individual employees."
And when it comes to monitoring individual employees, Meyer cautions, "Generally, unless an employer suspects that an employee is misusing social media (e.g., productivity issues, inappropriate online comments, sharing proprietary information, etc.), it should avoid monitoring an individual employee's social media use. If a company decides to monitor individual employees, consider using a third-party -- one with 'no skin in the game.'"
If a situation arises in which an employee has made a controversial comment online, let the impacted person(s) know you're looking into it and that you will follow up with them. Even if you are lacking information on the situation, your message lets the impacted person (for example, a customer) know you care and that you are taking action. Your next move is to investigate. Find out what transpired and determine the context for which the comment was made.
Get the Facts, then React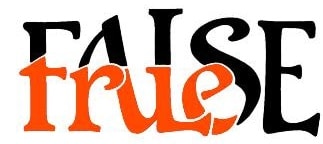 Anand Bhatt, executive producer at Sonic Wave International, an entertainment company and record label, shared a story about a crew member on one of his major tours. "Some dates were about to change, and the crew member posted the possible change in schedule on Facebook (which of course, prematurely alerted the public that dates they bought tickets to might change). Turns out the dates were left unaffected and there was no need for alarm. But we reprimanded and coached the employee, because staff have to be extremely careful about what they post."
As part of your investigation, be sure to talk with the employee. Get their side of the story. Meyer points out, "A recent, disturbing trend has been ready-fire-aim. That is, employer discovers an inappropriate online comment that employee has posted. Employer immediately fires employee."
He adds, "If the offending comment is defamatory or discriminatory, then maybe termination is the answer. Even then, maybe not. Either way, employers should not overact. Investigate the incident, talk to the employees involved, [and] follow company policy. And then discipline accordingly. The company should be consistent, and reasonably tailor discipline to best ensure that the offending employee doesn't do it again."
Follow Up, Follow Up, and Follow Up Some More
Once you've investigated the situation, be sure to follow up with everyone involved. Bring closure to the situation. Derek Johnson, CEO of Tatango Inc., a leader in text message marketing, discussed how following up makes a difference.
"We had an all-hands meeting about a potential client and when we went back to our desks, one of the employees tweeted that we were close to locking up this specific client. Luckily, I found out about the situation immediately and was able to explain to the client about the mess-up before they saw the message on any social media channels. They appreciated the honesty."
But Tatango didn't stop there; it used the incident as a learning exercise. In addition to implementing a training program, the company started using a "not to be shared" stamp on documents that weren't supposed to be discussed on social networking sites. Johnson reports, "It's worked very well so far. The rule is that everything can be tweeted, Facebooked, etc. as long as it doesn't have the "This is not to be shared" stamp on it. Makes it a pretty simple system."
McClure reminds us that this also applies to positive comments. "In my opinion, it's important to determine how you will respond to both positive and negative comments BEFORE incidents occur. For example, I share the Air Force Blog Assessment Guidelines with my clients as a good framework for making decisions on how to respond – or not – to any social media "conversation". By starting with these guidelines, we can then either adopt a similar process or modify it to suit their expectations."
For employers who are unsure about what to do if and when an employee says something questionable online, preparation is key. Setting appropriate levels of involvement in advance and being prepared to respond should provide some level of comfort. Being involved in conversations about how employees should use social media provides an opportunity to thwart possible issues, but also enables managers to encourage positive social commenting from employees who are brand ambassadors and true fans.
If your company publishes social media guidelines or policies, share them in the comments below, and let us know how you prepare for possible social media disasters involving employees.
Image courtesy of
iStockphoto
,
iodrakon