Your small business is more than just a day at the office. It's your passion, your dream and a big part of your life. That's what motivates you every day. Figuring out how to motivate employees every day can be a bit more challenging.
"My goal is to have every member of my team think like an entrepreneur and to run their part of the business as their own mini-company," says Veneka Chagwedera, founder and CEO of Nouri, an energy bar company with a mission to provide healthy meals for hungry children. Chagwedera says she begins by hiring the right employees and treating them well.
How To Motivate Employees? Treat Them Like Entrepreneurs
"I seek out motivated and driven people who are passionate about changing the world and are willing to learn and take risks," Chagwedera says. "I listen closely to my team and remember little details, from their birthdays to dentist appointments. It is critical to building trust and motivation to show that you care."
Chagwedera says she also motivates her employees by empowering them within the company.
"Our team is small and I have found that trusting my team members to do a great job gives them the motivation to do their best," Chagwedera says.
The business culture at Arjuni, a hair extension retailer, also includes using empowerment as a tool to motivate employees.
"By empowering our team members to make decisions that impact their daily lives, acknowledging successes and investing in personal development, we've found that our staff members have a sense of loyalty for the company and pride for our work product," says Tiyana Peters, Arjuni's media director.
At Arjuni, the staff conducts interviews as a group and makes hires based on a majority vote. Employees are encouraged to provide feedback and recommendations about the company's operation. And there are also team-wide and individual goals to be met with updates shared daily at a morning briefing.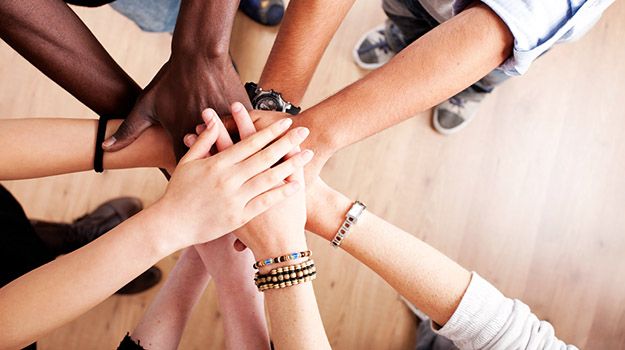 "This allows us to acknowledge successes and challenges, and we celebrate victories vigorously—this is critical," Peters says.
Arjuni also offers other benefits to motivate employees, including performance-based bonuses and pay raises, and company outings, such as trips to the beach, after large goals are met.
At Konnect PR in Los Angeles, there are four official team-building events each year designed to motivate employees. So far this year, those activities have included a trip to a restaurant ballroom for food and activities and a pool-side barbeque dinner. CEO Sabina Gault is also known for frequently adding a spontaneous event into the mix by taking the entire staff out for dinner or drinks. This year she has also added twice-monthly massages as a perk.
"For a small business, this seems unthinkable since we are not Google," says Monica Guzman, Konnect PR's COO, "but it is amazing to see how much more productive people are when they see they are being treated well and not taken for granted while being given the opportunity to relieve some stress."
Big Goals, Big Rewards
Sometimes a small-business owner is able to use big rewards to motivate employees to hit big goals.
A staff of three works with CEO Paul Carroll at Efficient Wealth Management in Houston. Since Carroll is not only a financial planner, but also a pilot for a major airline, those employees are often charged with keeping the operation running without turbulence while the boss is in the air.
Carroll told his staff that if they hit a major client milestone this calendar year, he would reward them with a trip to Hawaii. Did his motivator work? Apparently it did, because when I tried to contact him to find out more about such a huge motivator, he and the staff weren't available, because they were busy sunning themselves on a beach in Hawaii.
Hawaii is a great incentive, but incentives don't have to be as extreme. It's up to each small-business owner to figure out exactly how to motivate employees to work harder.
Read more articles on leadership.
Photos from top: Thinkstock, iStockphoto