LinkedIn offers companies the ability to provide more information about their organization via their company pages. On a company page, you can include information about your products and services along with
information about job opportunities
.
This is a relatively new feature, 
relaunched back in November 2010
. Several Fortune 500 companies were part of the launch of this new feature including Dell, Eastman Kodak, JetBlue and Microsoft. But company pages are not exclusive to only large businesses—Harvard Business School, Rypple, Squarespace and other well-known, successful organizations have LinkedIn company pages.
Since one of the primary purposes of LinkedIn is career networking, it only seems logical to make sure your company profile is being leveraged as much for recruiting as it is for marketing. Here are five things to consider including in your LinkedIn company profile to attract candidates.
1. List job openings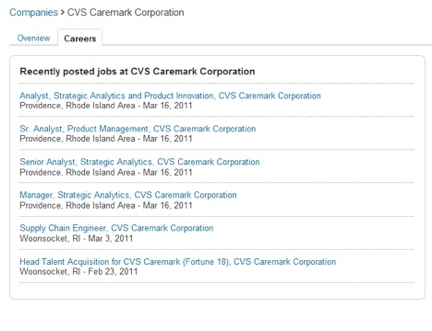 This might sound very obvious but sometimes the obvious gets overlooked. Candidates expect job openings to be listed under the "Careers" tab on your LinkedIn company profile. Job openings should be current and link to information regarding how to apply. Here's a great example from 
CVS Caremark Corporation
.
As an example, if you select the first position, it takes you to a page with a job description, desired skills and company description. It also indicates how to apply, whether it's via the company website or an introduction from a connection.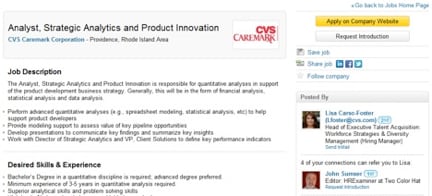 If the position selected doesn't look like a good match, a candidate's time has not been wasted—similar positions are listed at the bottom of the screen.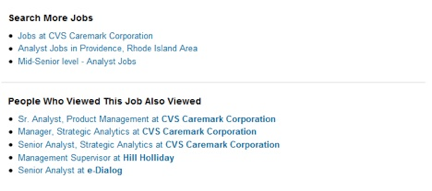 2. Employee profiles provide information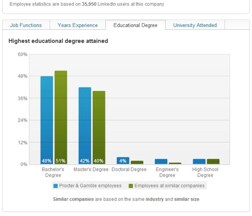 Eve Mayer Orsburn
, CEO of 
Social Media Delivered
, an international social media optimization firm that offers consulting, training and marketing services, says "90 percent of information in a LinkedIn Company Page comes from employee personal profiles." As such, it only benefits a company to make sure its employees know how to use LinkedIn properly.
One of the places that information is aggregated is in the statistics section located at the bottom of the "How you're connected" box on the Overview page.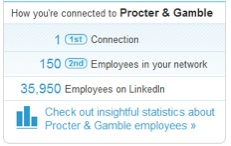 This section offers some very valuable information, as reported by employees. For example, it includes annual company growth, years of company experience, as well as highest degree attained.
Orsburn adds, "If your company really wants to rule the LinkedIn universe and recruit top-notch talent, make sure all employees have completed and fully-optimized personal profiles to improve content and effectiveness of the company page."
Want to read more LinkedIn tips? Check these out:
3. Let employees tell your story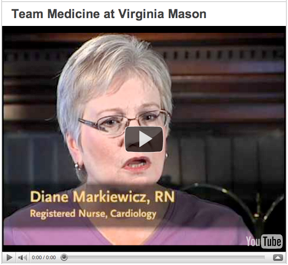 Candidates are interested in understanding what it would be like if they came to work for your company. LinkedIn company profiles offer an opportunity for candidates to connect with the organization.
Shannon Seery Gude
, vice president of digital and social strategy for 
Bernard Hodes Group
, says, "Nothing communicates the heart and soul of a company like real employees sharing their personal narratives of their work experience." Bernard Hodes Group helps companies find, keep and engage the best possible talent via recruitment communications and support, hiring process assessments and staffing technology.
One way to provide personal narratives is via video, like 
the example above
 from Virginia Mason Medical Center.
Seery Gude also recommends that companies include a variety of diverse employee voices to reflect your organization. "Our social strategy team commonly sees companies that only include quotes from the recruiting team, or from a single business unit in the 'What employees are saying...' section." You want to provide a bigger snapshot of your company's employees.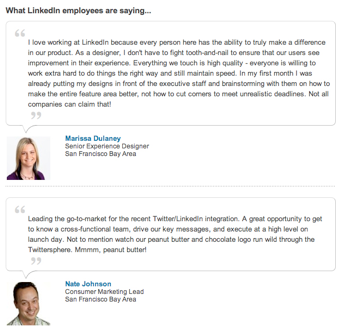 4. Talk corporate culture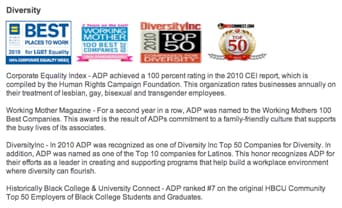 If you're trying to leverage your LinkedIn company profile for recruiting, it's important to have it reflect the strengths of your organization. This isn't the place for marketing spin, and you should take the time to customize the different job opportunities available. Also be careful not to duplicate text, which could be perceived as not putting forth effort. An example would be not using the exact same copy in the "Overview" and the "Work at…" sections.
Shally Steckerl
, executive vice president at 
Arbita, Inc.
, a global consulting firm connecting employers with top talent on the Internet, says candidates want to connect with interesting people who are doing the work the candidates wants to do. "Candidates want to find exclusive insights about a company's culture, environment and products on LinkedIn. If they want to see an advertisement (or a job posting), they can go to the company's website."
A LinkedIn company profile becomes a great way to showcase your culture and share company best practices, recent awards or news articles, along with partnerships the organization is proud of.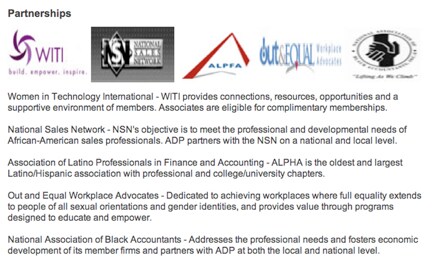 Steckerl also suggests including the percentage of hires coming from employee referrals. "People want to connect with people. If employees really like working your company, they will tell their friends about it," she says.
5. Cross-promote your pages
Once you set up a LinkedIn company profile and careers page, make sure your page is easy to use for both customers and candidates. Orsburn recommends including your company URL in the "Summary" section on your LinkedIn Company Page. Even though the URL is automatically listed on the right hand side, it's not always noticeable.
It could also be valuable to include contact information for the recruiting team along with the best way to reach them (even career chat schedules if available). Seery Gude suggests "including links to their other social destinations, such as a Facebook Careers Page or to a custom section on their website. In an effort to be super-transparent, companies may even consider linking to their reviews on employer review sites, such as 
Glassdoor
."
If you're looking for additional information about setting up and maintaining LinkedIn company and career pages, check out the
LinkedIn FAQ section
.
LinkedIn company pages provide opportunities to leverage your business both in terms of marketing as well as recruiting. Optimizing each page for the target audience can help you yield the best results.
Do you have a LinkedIn company page? What strategies are you finding successful? Leave us your experience in the comments.