While reports of the sluggish labor market continue to flow in, it's important to note that many companies are still hiring. In fact, according to the 2011 LinkedIn Global Recruiting Trends Survey, six in 10 companies worldwide plan to hire more professionals this year. (Download the full survey.) The caveat, according to LinkedIn's report, is that budgets are not keeping pace with demand and companies are forced to do more with less.
Even in this job market, corporate recruiters are still faced with the challenging task of finding qualified candidates. Social networking has emerged as a global recruiting solution, as recruiters can build relationships with potential candidates, whether they are looking for work or not.
Trying to find global talent? Here are some of the ways companies are using LinkedIn to their advantage in the global recruiting market.
Investing in quality profiles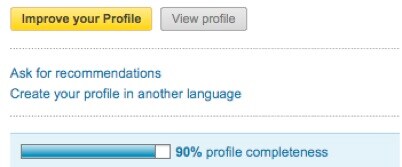 Adam Riccoboni, director at MBA & Company, a global staffing network and job board for MBAs and Ph.Ds, says that he looks for a quality profile. "Show how your experience and business is relevant to their market, and how you can help them," Riccoboni explains. "It's all well and good having a great track record of placing high-caliber U.K. candidates into big British businesses, but this will mean very little to a Harvard MBA looking for work in the U.S. market."
In turn, candidates can also access recruiter profiles, so making an investment in your profile can create valuable returns in the long run. Riccoboni recommends thoughtful composition. "Having meaningful recommendations and referrals, ensuring there are no spelling mistakes and clearly setting out your skills in a clear and comprehensive manner will allow people to get an accurate snapshot of you and your business."
To maximize global prospects, LinkedIn has a feature which allows you to create your profile in another language. (The option is above the "profile completeness" section.)
Leveraging careers pages
When looking for global employees, sometimes it's best to stick to simple, classic tools available through the website. Darren Negraeff, hiring director for bank solutions company Zafin Labs, says the company does significant hiring in India and Malaysia and has had a lot of success using the LinkedIn careers page. "We filter for candidates with a certain unique skill and experience set and participate in discussions in various groups that help build our network and encourage referrals," he says.
Negraeff adds that the best feature is the ability to target a job posting down to the city and country level. "This means the job ad is more likely to show up when a potential good-fit candidate logs in to their account," Negraeff explains. "It's this automatic targeted filtering that is key to the value LinkedIn delivers to us."
Search, search and more search
When budgets are tight, it becomes difficult to expand networks and reach. Riccoboni says that to counteract the problem, his firm is uses LinkedIn search to build a presence. "We are able to identify our key client targets and build client lists in a more effective way than we would be able to without the service," Riccoboni adds. "Using the search function of LinkedIn, we are able to narrow down the 90 million users to just a handful of professionals in a particular geography based on a few keywords."
This translates into a savings within the recruiting budget. "We use LinkedIn's refined search capabilities which allow us to maximize our advertising spend by hitting the right targets," Riccoboni explains. "We invite only the highest quality graduates into our network so the ability to advertise by school is very useful for us.
Respecting cultural differences
Once you've done all the research and found great candidates to engage with, the conversation needs to go well. Mike MacNamara, a search consultant with Salveson Stetson Group, a firm that places Fortune 500 executives in nonprofit entities, says that recruiters should be aware of the cultural barrier. "Please don't be an 'Ugly American.' Multicultural awareness and appreciation is not a platitude, but a requirement for successful relationship building," MacNamara explains. "Be respectful, and play nice."
In that same vein, Riccoboni adds that decorum goes a long way. "If you've just provided some information on management tips, do not follow it up with a statement of how hungover you are after the weekend," Riccoboni says. "When you're recruiting, candidates are assessing you in the same way that you are assessing them, so abide by the same standards you would expect to see, yourself."
LinkedIn continues to expand its reach globally, offering more opportunities for social professional networking. (Get more tips on social media.)
Are you using LinkedIn to network globally? What advice do you have for recruiters?