Every day, many new entrepreneurs struggle to make a good living. Yet from a small apartment in Columbus, Ohio—that later became a small warehouse—two young designers found a way to build a wildly popular business.
Meet Jen Adrion and Omar Noory, the dynamic duo behind These Are Things. Four years ago, Adrion and Noory were like any other students fresh out of design school, working at day jobs and making a low income. Within a year, however, they'd quit their jobs and established a six-figure business.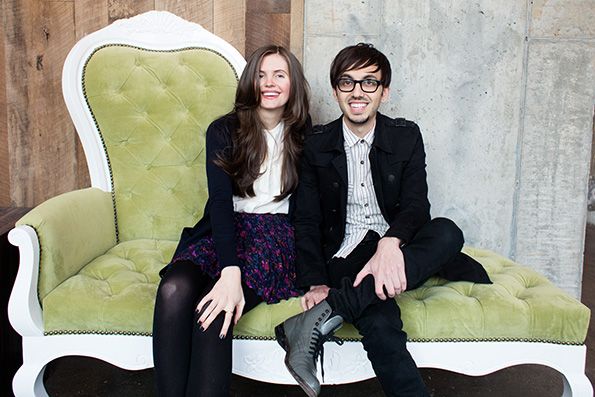 How did they do it, and what can we learn from them?
1. Took a chance on an initial sale. "Luck is what happens when preparation meets opportunity." This  phrase commonly attributed to Seneca best illustrates how Adrion and Noory got started. After they designed a map of Ohio for themselves, they were left with dozens of extra prints. On a whim, they put them up for sale—and when a popular design blog featured them, they sold out immediately. Lucky? Perhaps. But they decided to view this good fortune as a sign that they should keep going.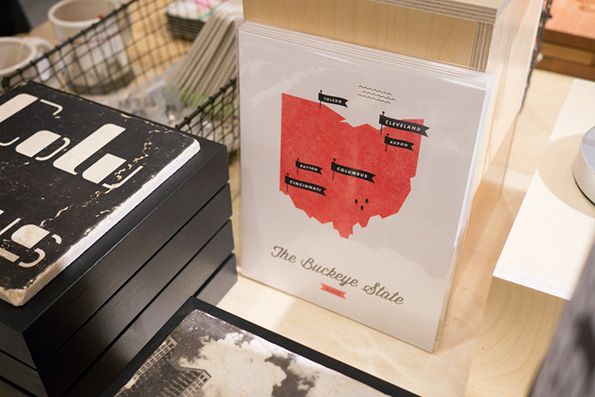 Lesson: To have more luck, you need to take more chances.
2. Carefully expanded their product line. The first map was wildly popular, but unless you're Jacuzzi, a single product does not make a business. Once the first batch of prints sold out, they made more—but they also asked themselves, "What else can we make?" Next came subway prints of New York City, then neighborhood maps of Chicago and San Francisco. They continued to add new products, but they did so slowly and carefully.
Lesson: Find what works and do more of it.
3. Accept the right kind of commissions. As the word spread about their maps, corporations came calling, asking for custom artwork. At first, this was a dilemma: Should they accept offers, or focus relentlessly on their core business? Advice from friends (and business books) was conflicting. Ultimately, they decided to accept the commissions that "felt" right, while turning down low-ball offers or anything that didn't seem to match up with their style. Nordstrom was a big hit: More than 1,000 orders went out in December.
Lesson: When a side project comes up, evaluate it on whether it matches up with your existing work. If the answer is yes, don't hesitate to proceed. If no, turn it down and get back to the real work.
4. Provide great service and create customer delight. When I purchased a map, shipping was prompt and packaging was perfect. I received a nice thank-you note. They offered a complete satisfaction guarantee, something I appreciated but didn't need, since I was thrilled with my order. For the next few months, I told everyone I could about this fun little business I had found in Columbus, Ohio.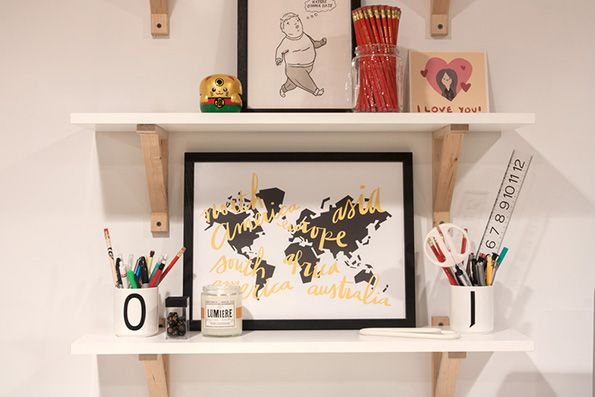 Lesson: Happy customers tell other people about their experiences. (Unhappy customers do, too, but that's a lesson for another day.)
5. Cultivate an independent style of work and business development. Adrion and Noory's style is fun and unique. As they grew their business, independence was the compass point. When they faced choices—"Do I accept this commission? Should we expand in that way?"—they made the decision based on their own design aesthetic and their overall desire for creative freedom.
Lesson: Be yourself! Being an entrepreneur is about making choices for yourself based on the values you select.
With great work and great service, what's not to love? Adrion and Noory's business now serves more than 15,000 customers from all over the world. No one can fire them, and no one can take it away.
I asked Adrion and Noory to work with me on creating a comprehensive resource, the Creative Freedom Guide, to show people exactly how they built this business, and how other aspiring entrepreneurs can follow a similar path.
Interestingly, they applied the same values to this project that they do in their artwork. They went above and beyond: They created customer delight, commissioning 100 handcrafted notebooks for the first 100 buyers. 
In short, they did everything they could to create a sustainable new business, not just a short-term opportunity. 
Read more articles on entrepreneurship.
Photos: These Are Things