Nestled in the fairytale California town Carmel-by-the-Sea, the Hofsas House stands as a symbol of entrepreneurial independence. The 38-room hotel with a pool, two saunas and a meeting room is part of a four-generation family business founded and operated for over 65 years by the Hofsas/Theis family.
Carrie Theis, who took over as owner in 1996 when her father unexpectedly passed away, has never considered flying a corporate flag and leaning on the infrastructure or cache of the big-chain hotels. Instead, she says family members working together and a bit of outsourcing have kept the Bavarian-inspired boutique hotel unique within an industry quick to duplicate what works everywhere and anywhere else.
"There was no way I was going to sell," Theis says. "I like the independence to make my own decisions rather than be held to a specific corporate philosophy. How could a management company have a family focus and convey it to the guests?" 
Theis says she would never succumb to being told to look and act a specific way, since her grandmother took great pride in decorating each room so that no two look the same. 
"Multi-generation family businesses don't come around often," Theis says. "Typically, the first generation pours their heart and soul into the business and gets it started. The second generation might be running off the momentum of the first generation. It's the third that runs into the big obstacles. You need someone who is interested and wants to keep it going. That's me."
Related: How to Start a Business With Your Spouse
Theis had experience working at Hofsas House as a teen over the summers and knew one day she would take over. Plus, she had a background in business and experience in management and accounting, along with some computer skills—something Hofsas House had yet to implement under her father's tutelage.
"I had to bring us into the Internet age," she says.
Upgrading the business technologically was a huge endeavor, but so was navigating how to best use her family members. Based on experience, Theis shares her best advice on how to operate a successful family business.
Get outside help. While there was no chance of Theis bringing in a management company, she did decide to go outside the family to hire a transitional business consultant.
"We needed help mediating some of the issues that would allow us to come together to focus on our business sense and not let emotions and feelings get in the way," Theis says. "It helped us compartmentalize roles and responsibilities better."
Three years ago, the family decided to outsource marketing and PR. They chose Chatterbox PR because it's a small company that only works with small businesses and would therefore understand the needs of Hofsas House.
"I can't afford overhead so I found other small businesses that understand the concept of small business," Theis says.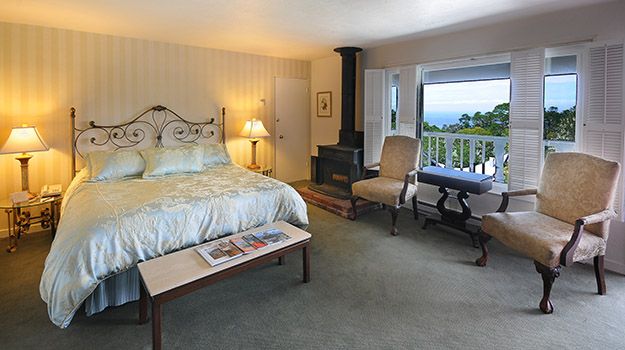 Honor the original vision of the business. Hofsas House's vision statement is: Casual European elegance with the warmth of family hospitality. 
Since the family has a strong foundation, they've been able to respect the vision. "We have so much pride for carrying on the tradition of my grandmother, Donna Hofsas, and her husband, Fred Hofsas," says Theis.
Employ family members to do what they do best. It's easier to hold people accountable when they're doing what they like to do Theis' mother, Doris, works part time dealing with decorating and accounts payable. Her brother Scott has an engineering background, so he's in charge of building and repair projects and maintenance. Theis' son, Carlan, helps out with the marketing and social media.
"We all have separate duties and we try not to overlap," Theis says. "I realize where I excel and what areas of the business we need help with, and then seek professionals to help us out." 
Stick to what you do best, but be willing to step up. The role of the small-business owner is multi-dimensional. That means being willing to do everything if no one is around.
"I only have 18 employees," Thies says. "If the toilet is stopped up and no one else is there to deal with it, it's me. I have a degree in biology, but I'm basically getting a degree in maintenance."
Change, but not too much. Theis is proud that not much has changed since 1947. She continues doing business in the spirit of her grandmother.
"My grandmother enjoyed talking with her guests and would sometimes invite them to her house for a drink or go out to dinner with them," says Theis, who does a lot of community fundraising, is active on several local boards and was recently appointed to the Carmel City Council.
Find a non-family community of support. Seek out fellow business owners who may be facing the same challenges to bounce ideas off of and creatively complain to. You can't rely on family for everything. Theis joined The Alternative Board (TAB), a small monthly meetup group of businesspeople.
She also links with complementary businesses, from restaurants and wineries to walking tours and excursion companies.
"My guests will ask me where I recommend they eat so they can have that Carmel experience," Theis says. "I've created community relationships so I know what kind of experience my guests will get and how much they will enjoy it. I'll suggest a leisurely walk to Mundaka, a Spanish tapas restaurant where I know they will take care of my clients and explain to them what Carmel and their food is about."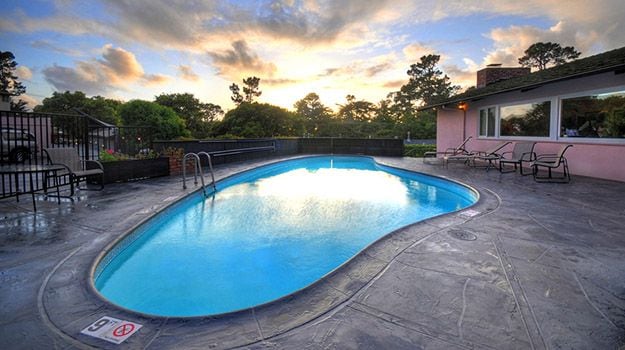 Be fiscally conservative and never overextend. Hotels typically do their upgrades all at once, every eight to 20 years, and then they do it all over again. They put down a large chunk of change and take on a lot of debt. Because Theis owns the land that Hofsas is on, she doesn't have to worry about any landlord situations, and therefore has more control over the destiny of the property.
"We don't take big loans. We don't overextend ourselves and we plan," Theis says. "That's how we were able to get through 2008, 9/11 and the dotcom bust. We use our credit line during slow months and then pay it back in the busy months."
Focus less on any negative history, and share the narrative of the family legacy. When you're working with family, you have a lot information about your colleagues that can date back to, well, birth. We all have our private matters and make our mistakes. But personal is separate from professional even when your colleagues are family. Unified family businesses are most effective in moving forward.
RELATED: How to Make Sure Your Family Business Outlives You
"We have a story to tell as a family business," Theis says. "It was neat discovering how much people like to hear about it. The marketing and PR investment has allowed us to share our story in a way that appeals to people because they like the connection and that someone is taking care of things out of love."
Have a succession plan. When Theis' father passed away, the options were simple: Either Theis takes over, or, they sell. The latter was not an option to Theis at that point. 
"We sat down to discuss how we would continue the legacy and what happens when I'm ready to retire," Theis says. "We do have my son involved, but we don't push the next generation. Right now he's just learning and seeing how he feels."
Read more articles on leadership.
Photos from top: iStockphoto, Courtesy of Hofsas House, Elite Event Photography (2)