Is it possible, with no previous experience, to successfully launch and grow a business following one of the worst economic times in history? That's what hundreds of women business leaders and entrepreneurs in Los Angeles turned out to hear on March 26, 2014 at the second OPEN for Women: CEO BootCamp event. The day-long event, designed to help women entrepreneurs build skills, find resources, and join a like-minded community, featured uber-successful entrepreneurial women willing to educate, inspire and motivate others to achieve their dreams.
As it turns out, not only is this kind of success a possibility, it's a reality—as illustrated by two of the day's dynamic speakers: Susan Feldman, co-founder of online marketplace One Kings Lane, and Alli Webb, founder of Drybar salons, both used optimism and an unfailing belief in their concepts to overcome the odds.
OPEN Forum sat down with Feldman and Webb to find out how they got there.
What inspired you to start your business?
Susan Feldman: I moved from New York City to Los Angeles and went from an apartment to living to a house, and I became obsessed with decorating my home. Five years ago, there were awesome home stores in LA, but there were very few options online. [I realized there was an] opportunity to create the first great online destination for the home—and in 2009 One Kings Lane was born.
Alli Webb: After doing hair professionally for 17 years in traditional salons, I got married, had two boys, and became a stay-at-home mom. After five years of that, I had the itch to get back out there. My friends were asking me to do their hair in their homes, so I thought maybe I could turn that into a business. I started a mobile blow-dry business called Straight to Home in 2008, and had so much business, I was at a crossroads. I could either hire people and expand the mobile business or open a brick and mortar. I opened one little shop in Brentwood, California, with eight chairs. The first day we opened we were booked solid—and we knew we were on to something. Drybar was launched in 2010 and today we have 2,000 employees.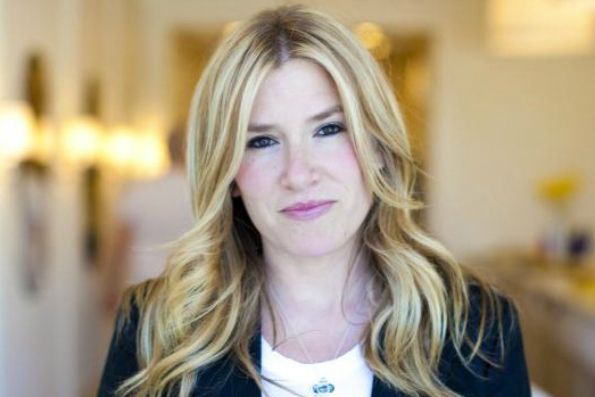 Drybar founder Alli Webb
Were you surprised how quickly your concepts took off?
Feldman: One Kings Lane took off so fast we didn't have a chance to be amazed. We launched the business, it took off immediately, and we never looked back. Today, we have 500 employees. Clearly, we had hit a nerve.
Webb: I never thought Drybar would become what it has become. I thought it would be a great little business for me, a great way for me to make a living. But there was so much demand! Women wanted this service and we had no choice but to meet their demands.
Of course, no launch is perfect. Did you make any startup mistakes or experience any growing pains?
Feldman: There are always missteps in starting new businesses. The key is to recognize them quickly and either fix them—or fail fast and move on.
Webb: I still have growing pains! We franchised a little in the beginning because we couldn't grow organically. Six out of 35 Drybars are franchises and our franchisees are fantastic, but in the long run, we decided to have the rest be company-owned.
What do you attribute your success and motivation to?
Feldman: Being passionate, maintaining focus, and staying driven.
Webb: I think it's in my DNA. My parents were business owners and inspired me. My brother and I saw them work very hard and experience a lot of success. I'm also very much of an "everything happens for a reason" person.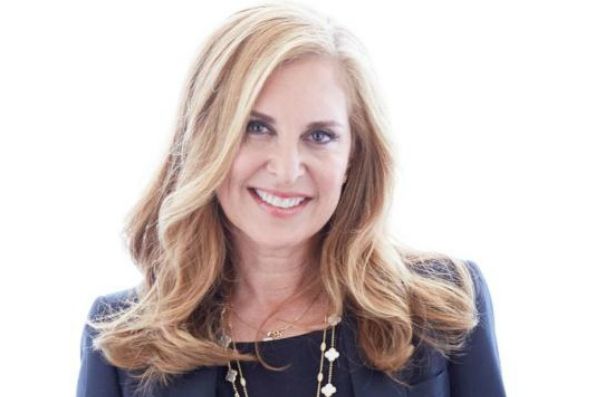 One Kings Lane co-founder Susan Feldman
Did you face any challenges specific to being a woman entrepreneur?
Feldman: I have never looked at any of our challenges this way. Every entrepreneur faces a range of challenges, from getting started to scaling their businesses.
Webb: I remember when we first started out, some people were like, "What are you going do?" I could feel their skepticism. They didn't get how it was going to work. I felt a little resistance from men that this was a silly idea. My brother and husband (who are my partners) kept reminding me we needed to "prove the concept."
What did you think of the CEO BootCamp event—and what message were you trying to share with your fellow women entrepreneurs in attendance?
Webb: I feel like when I started I had so much support; other women were so excited for me. Still, every day, I meet new women who love Drybar and are proud of me. It's a great time for women entrepreneurs. It's so refreshing to see these really powerful women at the heads of companies. Sometimes I pinch myself when I think of the women business owners I'm friends with.
Feldman: One Kings Lane has been the journey of a lifetime. I hope that by sharing my experiences and some of the lessons I've learned with others, they will be inspired to pursue what they are most passionate about. I want them to know if you don't try, you will never know. So go for it!
For more on CEO BootCamp, visit openforum.com/ceobootcamp.
Rieva Lesonsky is CEO of GrowBiz Media, a custom content company focusing on small business and entrepreneurship. You can get the scoop on business trends by signing up for free TrendCast reports.
Photos from top: Photography by Hamilton, Charliestar, courtesy of One Kings Lane