When Dr. Jeanine Downie was a teenager in 1970s New Jersey, she suffered from eczema and acne bad enough to warrant insults. To make matters worse, she had two fashion models for brothers. "They were both insanely good-looking," she says, "and then there was this pimply, slightly chubby kid. People would ask, 'Are you related to them?'"
Now the board-certified physician and founder of Image Dermatology, P.C. helps people of all ages beset by problem skin. Twelve miles from New York City in the New Jersey suburb of Montclair, practicing out of a 6,000-square-foot Victorian-era mansion she bought in 2003, Downie dispenses compassion along with cosmetic dermatology and noninvasive fat melting treatments, among other services.
"Sometimes my patients say they won't leave the house because of a pimple. 'Oh yes, you will!' I tell them. They don't believe that I've been there, too," she says.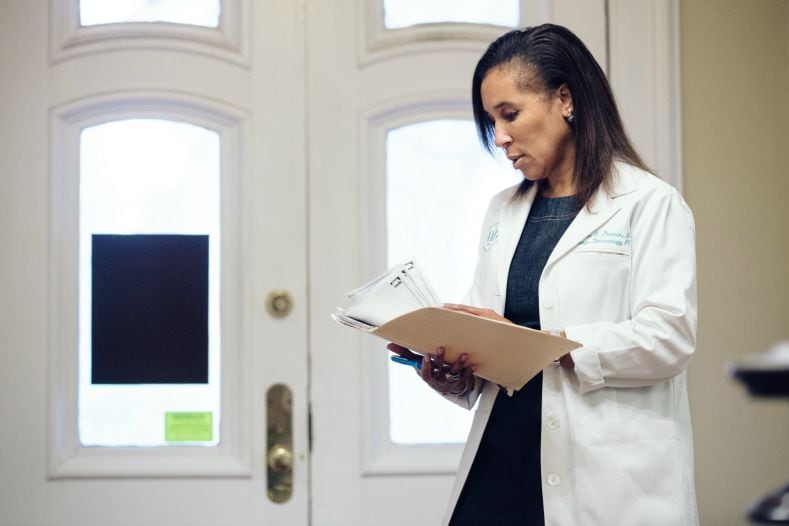 Image Dermatology, P.C. founder Dr. Jeanine Downie.
If personal experience with challenging skin created one pillar of Downie's entrepreneurial drive, family history—or "the science gene," as her family calls it—forms the other. Her mother is a pediatrician, and her grandfather, a prominent dentist in mid-20th century Harlem, encouraged Downie's future in medicine from the time she was four.
"Because of his high hopes for me, I went to school and told my teachers that I was smart in science and math and wanted to be a doctor," she says. As a model for self-fulfilling prophecy, she looks to her mother, who Downie says was the first African-American woman to graduate from Seton Hall University's College of Medicine and Dentistry.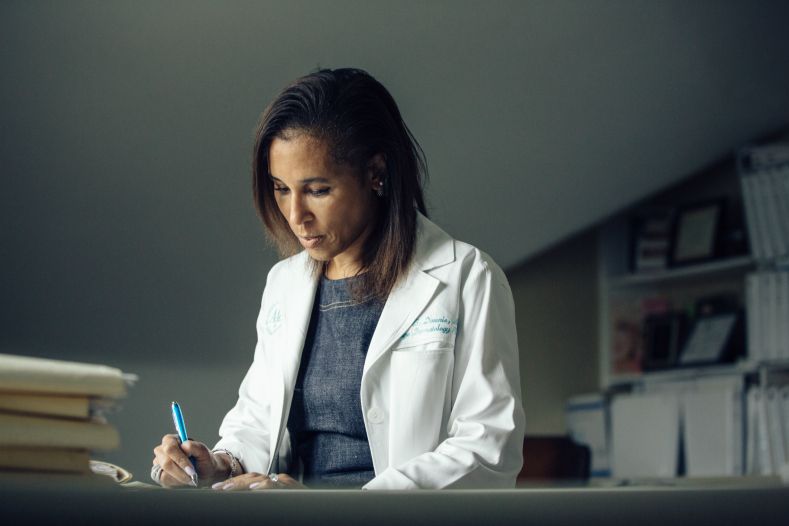 Downie was encouraged to study medicine by her mother, a pediatrician, and her grandfather, a dentist.
"I was definitely influenced by seeing them both run their own practices. Children live what they learn and they learn what they live," says Downie, now mother to a 13-year-old daughter.
Downie herself hopes to be a role model for young doctors who might be overwhelmed by student loan debt and medical regulations but still want to have a small private practice. "I want up-and-coming doctors to know that they can still go out on their own or partner with one or two like-minded doctors and don't need to join a giant health care conglomerate," she says.
Always talk to colleagues and see what they're doing and if they're happy.
—Dr. Jeanine Downie, founder, Image Dermatology, P.C.
"One of the reasons we became physicians and dentists is because we wanted some level of autonomy," says Downie. In her practice, she employs just one full-time and one part-time physician assistant. "Some days are better than others, and it's a lot of work, but it's so worth it," she says. "I push myself very hard and stay up very late, always trying to make sure I arrive at whatever my perception of the next level should be."
In her first two years as a doctor, Downie socked away money working for another dermatologist. With savings and some credit, she then self-funded her own practice, keeping startup costs low by renting space from a neurologist. When it was time to move to her own office, she had a full roster of patients who came along with her. Steady income from pre-existing clientele qualified her for a bank loan, which helped cover the roughly $100,000 it took in staffing and supplies to get her business off the ground.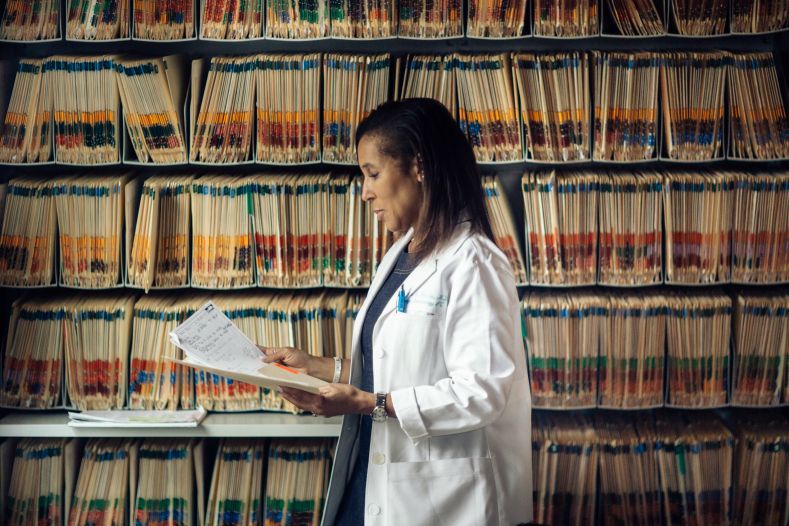 Downie employes one full-time and one part-time physician assistant.
To keep a stream of patients coming through the door, Downie emphasizes the value of joining hospital associations and self-advocating within those groups to earn referrals from local doctors. At the same time, she says, it's important to talk to physicians in your field to learn the pitfalls of various insurance companies and which plans are worth accepting. "A lot of people don't understand that insurance can make or break you," she says.
The "Dermatology Divas," an informal group including Downie and 26 other top female dermatologists across the country, forms another feed for referrals of all sorts, including both clients and vendors. "Always talk to colleagues and see what they're doing and if they're happy," she says.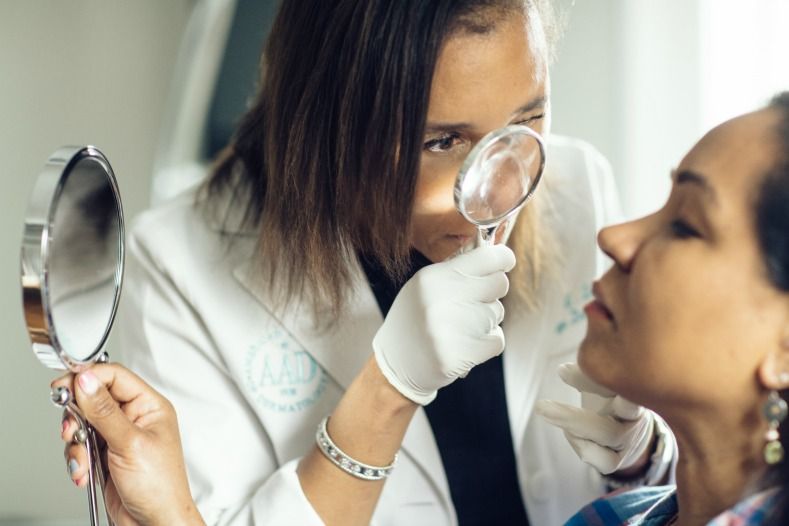 By networking with other dermatologists, Downie finds referrals to both vendors and clients.
In 2011, Downie discovered the company that currently manages her website—which has increased her online visibility dramatically, driving more than 40 percent of her overall referrals—through a tip from a friend who was thrilled with the company's results for her practice in New Orleans. "They earn a flat fee, but they break their necks to optimize me because they want me to refer them to non-competing doctors," she says.
Along with these sources and word-of-mouth referrals from happy patients, print and television media appearances account for the rest of Downie's business. Over the years, she has developed strong relationships with national media outlets, by reaching out directly and persistently, without the help of a PR team. Her proximity to New York City allows for frequent appearances on shows like The Dr. Oz Show, Good Morning America and TODAY. "After a big TV appearance, the lines ring off the hook, but we manage it through a call tracking service," she says. "We make sure that anyone who wants to come in gets an appointment."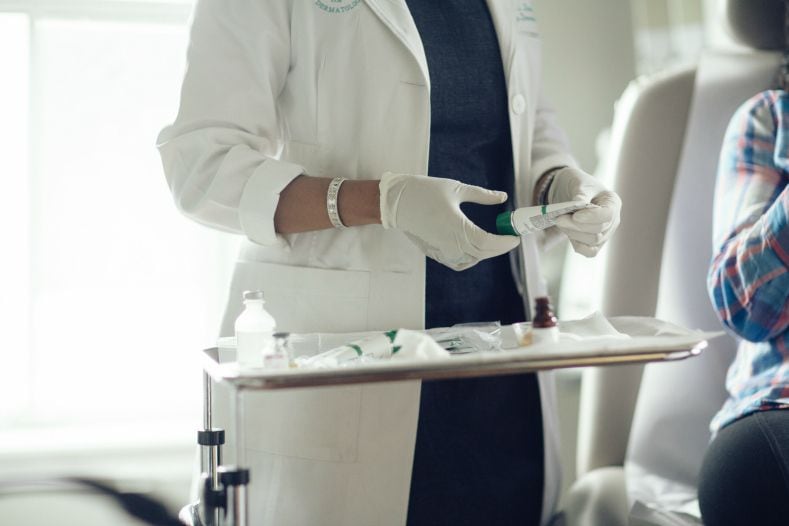 Downie also makes frequent appearances on national television shows to speak about dermatology.
Many of Downie's television appearances are the result of marketing pitches she drafts and sends on Mondays, when she also works on consulting projects for pharmaceutical companies and conducts clinical trials. On Mondays, she also writes lectures for national and international conferences, where she is both an authority and a student of cutting-edge industry trends and technology. Tuesday through Friday, she focuses on seeing patients.
Some patients coming through her door on those days fly into a nearby airport on private jets. Some take the bus from down the street, and then there's everyone in between.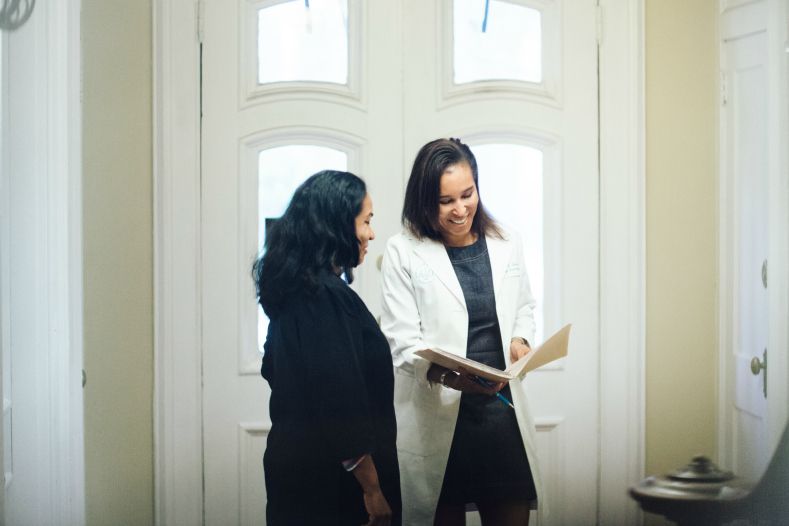 After a TV appearance, Downie manages the influx of calls by using a call tracking service.
"I love the diversity of Montclair. I wanted an open-minded and progressive place to practice, and I found it here," Downie says. "I also love its direct line of public transportation to the city. We're in the heart of the central business district, with enough space for a large parking lot and a working fireplace in our waiting room."
While her patients can relax in that hearthside glow, Downie has no plans to. Constantly stretching to meet her own high expectations, she finds freedom and comfort in her own skin to be the most valuable rewards imaginable. 
Photos: Eric Ryan Anderson