When improving sales is just a matter of recruiting the right people, or tweaking your supply chain, or improving your marketing tactics, there's a good chance you can turn your company's fortunes around. But what if your company isn't struggling because of an internal problem, but because your industry is dying?
That's exactly John Olson's problem. His Cleveland, Georgia-based company, Graystone Industries Inc., distributes backyard ponds for about a dozen backyard pond manufacturers. But backyard ponds isn't a growth industry—not even close.
"The pond industry is dying," Olson says. "Every manufacturer of pond products knows this and openly admits it to their customers. About 10 years ago, it wasn't unusual to sell three to four pond kits, for $799 or higher, per day. Now that same pond kit may sell only three to four units per month."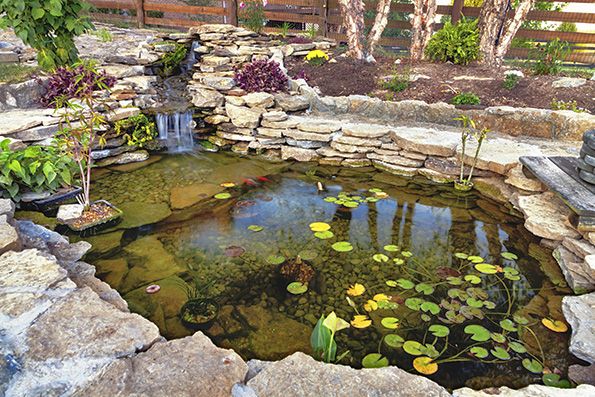 But Olson, who started his company about 15 years ago and incorporated in 2003, isn't looking to get out of the industry. Graystone Industries, which has four full-time employees and six part-time staffers, finished 2013 with $1.8 million in sales, a figure that's about 13 percent higher than the year before. In fact, discuss it with him for a while and Olson will backtrack slightly on declaring last rites for backyard ponds.
"The industry itself will never completely go 'VHS tape' on us," Olson says, "but it will never go back to the way it was five or 10 years ago."
In other words, his industry is changing, and he knows that if his company is going to be around five—or 50—years from now, his business will have to change, too.
Changing Things Up
But how much change is needed to help an industry stay alive? The answer varies, depending on the industry.
Netflix completely revitalized the movie rental industry by changing the way the public rents movies. It's now the leading provider of on-demand Internet streaming media. In the hospitality industry, Airbnb is shaking things up by providing an online service for individuals who want to rent unoccupied living space, offering some stiff competition to hotels.
Meanwhile, Uber offers a mobile app that connects people without a car to drivers of vehicles for hire and ridesharing services. With service available in dozens of cities around the globe, Uber could arguably change the taxi industry. Between the three of them, these companies have had a major impact on the way their industries do business.
Recognizing that your industry is dying is a lot easier than actually knowing what will cure it. Still, there is a blueprint business owners can use to help bring an ailing industry back to life.
Diagnose The Problem
"We have a concept we call 'the slope of death,' " says Dan Scouler, owner of Scouler & Co., a New York City-based firm that restructures and turns around companies. "The slope of death is not linear. It gets steeper and steeper, so the first thing you need to do, if you think you're in a dying industry, is figure out where on the slope of death you currently are. You don't want to get so far down the slope that you don't have time to react."
But you can't diagnose your problem using only spreadsheets, Scouler says. "You have to get as close to the customer's decision-making process as possible." Scouler offers up the example of specialty music stores—every shopping mall used to have one or two of them. "In the 1990s, they were everywhere, and by the 2000s, many of them had gone out of business," Scouler notes. "They didn't know what their customers were doing."
And what they were doing was illegally downloading music because they felt they were being overcharged by stores, which they were, Scouler adds. He says that most specialty record stores that are still around understand their customers and, as a result, are very niche-oriented and local.
Another industry that's often heard the death knell is the radio industry. It first tolled in the 1950s when "experts" predicted that TV would mean the end of the radio era. But it wasn't, and the two media lived in relatively harmony for decades. Then the Internet came along, and doomsayers predicted radio was going the way of the dinosaurs. Then they said illegal downloading and music sharing sites would finish it off, and when that didn't happen, then surely, they claimed, satellite radio and Internet radio stations would put an end to radio.
In 2004, in the midst of this turmoil, Dave Newmark started his radio advertising company, Bid4Spots. He was inspired after he learned that every week, 50 percent of all radio advertising was going unsold, which meant that deejays would just fill the time talking or playing music—fine for listeners but not for the health of the station.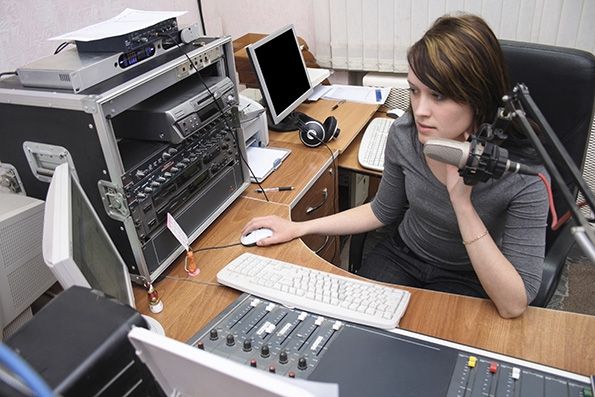 Newmark's company holds a weekly auction in which advertisers invite radio stations to compete with each other in live bidding for the advertisers' budgets for prime air time. The lowest bid wins, and the winners air their commercials the following week.
"There's tremendous fragmentation in our industry," says Newmark, who was able to find a way to match the buyers and sellers in an industry that generates between $16 billion and $17 billion a year but is nonetheless flat. It helped that Newmark wasn't a newcomer to his industry: Before starting Bid4Spots, he'd owned a radio advertising firm for years, putting him close to his customers' decision-making process and giving him the opportunity to see what was lacking.
Change Your Company's Culture
Diagnosing a problem, whether it's internal or industry-wide, and then coming up with a cure is less likely to happen if your company doesn't champion innovation, which means embracing the idea of failure, says Michael Hickey, executive director of the Siena College Center for Innovation and Entrepreneurship in Loudonville, New York.
"We're all taught you don't want to fail, but that's a part of the entrepreneurial experience," Hickey says. Not that he's advocating sending your company into ruins. As he notes, "You want to fail fast and fail cheap."
To thrive in a dying industry, Hickey says, ultimately every company needs to encourage its employees to take chances and even congratulate them when they fail—as long as that failure means that they're trying something new and bold. 
Be Involved In Your Industry
Getting involved in your industry sounds logical, but Olson's story offers even more reasons why industry members need to work together as cohesively as possible.
In the early days of the Internet, Olson says, a lot of entrepreneurs marketed and sold pond-creating equipment to lower income families. "No longer did a blue collar worker feel that a pond and waterfall was the rich man's domain," Olson says. "Instead of paying $60,000 for a professionally installed pond, they could drop about a grand and do it themselves. The Internet put all this equipment at their fingertips, and website owners and TV yard renovation shows told them they could do it themselves.
"But almost all consumers are notoriously bad at pond installation," Olson says. "They had neither the creativity nor the knowledge to install a beautiful and functional pond. Instead of the oasis of their dreams, they ended up with a green, algae-filled, mosquito-attracting, smelly, dead-fish-floating cesspool of a pond that was both ugly and a never-ending maintenance headache."
The industry didn't know what hit it. If the manufacturers, distributors and contractors had been working together from the outset, Olson says, "they would have embraced this new medium as a way to grow their businesses and, more importantly, to educate consumers on how to install and care for their self-built ponds."
Instead, Olson says, "now we see negative word-of-mouth continually shrink our pool of potential customers."
Every industry has industry-wide problems. Yours may be in employee retention or counterfeit products or the need to better educate your customer base. But if you and your industry can work together and solve the problems that plague you and all your competitors, everyone wins.
Find New Ways To Approach Existing Customers
That's how Olson has grown his company. He says his business has focused more heavily on replacement and ancillary items for consumers who already own backyard ponds.
Olson also recognizes that some of his customers are changing, and he isn't afraid to change along with them. "We've followed the customer as they've moved from traditional ponds to wall fountains, simple garden fountains and other decorative items," Olson says.
As Stanley Mandel, professor of practice and the director at the Angell Center for Entrepreneurship at Wake Forest University in Winston-Salem, North Carolina, observes, "Dying industries are usually influenced by new innovations in products, technology, business models, economics ... Not that they die, but something new takes their place."
Add Completely New Customers
That's every entrepreneur's dream, of course, but it can become a reality, the closer you can get to into your typical customer's head. And the better you know your own customers, the better you may start to understand the people who aren't using your service.
"When bowling alleys came up with the idea of putting bumpers into the gutters," Newmark says, "it opened up an entirely new population of customers who could go to the bowling alley and not feel incompetent. It was a very simple addition to the game of bowling, but it transformed the industry at the time."
Newmark says it echoes what Bid4Spots did with radio advertising—finding a new type of consumer that previously felt shut out from the process (in this case, companies that never or rarely did radio advertising because they didn't have as large a marketing budget as the bigger companies). But you can't market to these new customers if you don't discover that they exist.
Find A New Use For What You Sell
Jay Azriel, an associate professor of entrepreneurship and strategy at York College of Pennsylvania, says he encourages every entrepreneur in a dying industry to look for other uses for their products or services. Like Scouler and Newman, Azriel recommends being as engaged as possible with your customer base.
"You might have customers who are jerry-rigging your product for a different purpose," Azriel says. That isn't as goofy as it sounds. For instance, Play-Doh was originally created to be a wallpaper cleaner when it was invented in the 1933 by a soap manufacturer. Twenty-one years later, the inventor's son repurposed the product as clay for preschoolers.
Go Back To The Start
Remember all that energy you used to have when you started your business, before you were knocked around by the vagaries of the marketplace and became jaded? Well, you need to recall why you started your company in the first place, says Cheryl Eaton, a brand and business strategist as well as a management professor at Marlboro College Graduate School in Marlboro, Vermont. It wasn't just to earn a buck, right? You were excited about doing something big and making an impact.
If you're in a dying industry, Eaton suggests asking yourself, "How can I use my work, my calling or my industry to make the world a better place?" If you do that, Eaton says, "There's a sweet spot where the concerns of a corporation overlap with the needs in the world, and if an entrepreneur can open their thinking to serve both, they will unleash new opportunities."
Don't Ignore Reality
Denying reality helps nobody, but the fact that your industry has seen better days may not all be bad. Olson says his company has grown as his competitors have had to close their doors, and new competitors aren't entering the industry as much because no one wants to start a business in a sickly industry. That's helped create new opportunities for Olson and his employees.
You may also stand out by marketing yourself as a company that's doing well in an industry in which many businesses are struggling. Dave Wakeman has been running his consulting firm since 2008 and has just one full-time employee and about 10 contract and part-time employees, but his company's revenue projections for 2014 are $1.5 million. Surprisingly, at least half of his company's income, Wakeman says, comes from clients who use direct mail, an industry that has seen better days.
It's one thing to be in an industry in which no outsider knows your industry is suffering—backyard ponds, who knew?—and another to be working in an industry which everyone realizes is wanting. Direct mail is a $12 billion industry and, over the past five years, has seen revenue decrease every year by about 1.2 percent, according to research company IbisWatch, making it hard to convince prospective clients that direct mail is still an effective way to reach consumers.
Wakeman fully acknowledges many clients have a "wariness" about using direct mail to reach potential consumers. But he says he doesn't try to persuade clients that all direct marketing is a great idea. In short, he embraces reality—and his customers recognize that he's looking out for them.
"Mail is expensive," he says, "so we work to make sure that our clients are not wasting their money on ineffective mailings." 
Being selective about direct mail is a big break from the past, Wakeman says, when mail was cheaper and a company could be more scattershot in their approach to reaching segments of the public. And that's actually the good side of being in an industry that's having trouble: It forces you to become more efficient, far more than you might have been if your industry was healthy and whole.
"I tell all of my clients, no matter what industry they're in or what they're doing, that they need to be smarter," Wakeman says. "You have to always be searching for ways to be more effective for your clients. This is even more true in an industry that's fading or dying."
Read more articles on leadership.
Photos: Thinkstock, iStockphoto