David Kinch is the best chef you've never heard of, and that is by design. Unless you regularly tune into The Mind of a Chef, the Emmy-nominated PBS show he hosts, or have an eye for the highest rated Michelin-starred restaurants in the country, Kinch's genius may pass you by. But if you are lucky enough to cross paths with the veteran chef, you are in for a treat.
Manresa, Kinch's fine dining establishment, is located on a small leafy street off the main drag of Los Gatos, California, a haven for the tech elite. Founded in 2002, Manresa earned three Michelin stars in 2016 after holding two Michelin stars for the prior nine years.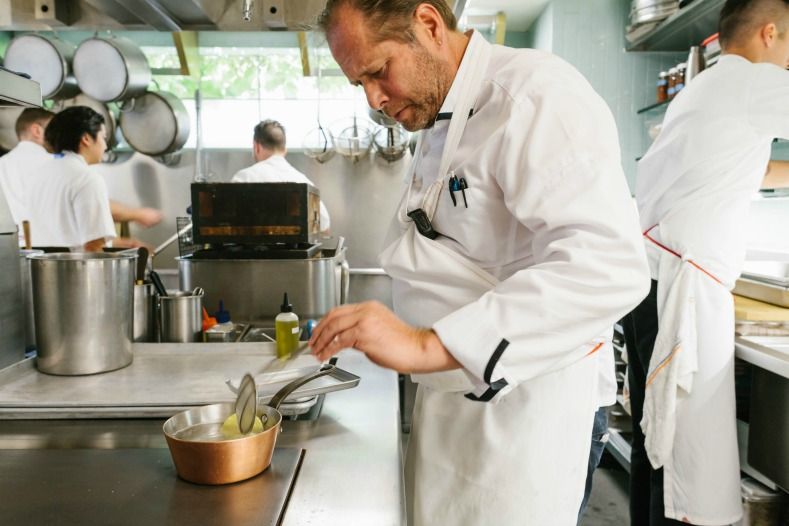 David Kinch, owner of Manresa
"My goal has always been to have a successful business," he says. "I know a lot of famous chefs and their restaurants aren't busy and they don't care because they are famous. They have their own brand, but to me, that is of no concern."
Fame, it seems, isn't something Kinch needs. His restaurant is packed, his employee satisfaction is high and reservations aren't easy to come by. But even so, the road to success hasn't been smooth.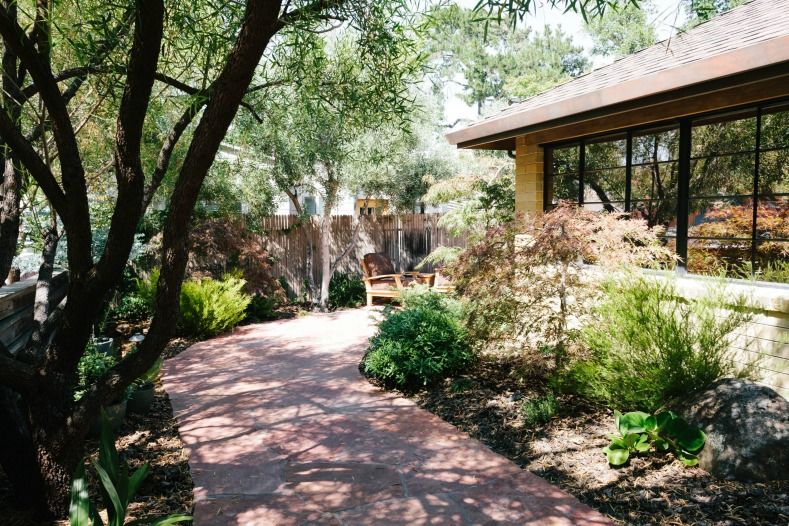 The restaurant is located in Los Gatos, California.
After starting his career in New Orleans, he logged kitchen hours in France, Japan, New York City and San Francisco before opening Sent Sovi, a casual French bistro in Saratoga, California in 1995. Business was good and Kinch made a name for himself in Silicon Valley, but then decided to close the restaurant, move to nearby Los Gatos and open Manresa.
This—being late 2001/early 2002—is when Kinch's first of three major career obstacles came in.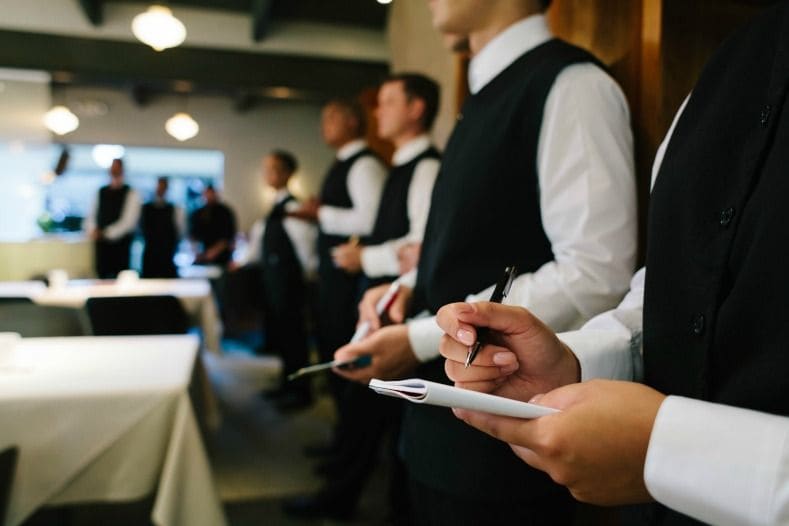 In 2016, Manresa earned three Michelin stars.
"Between the time when we signed our lease and opened our doors, 9/11 happened and the tech market bottomed out," he remembers.
The restaurant was slow between 2002 and 2004, but Kinch and his team powered through—that is until the second major challenge: the recession of 2008/2009. The economic crash dealt a blow to Manresa and for the first time, Kinch turned to marketing to help fish him out.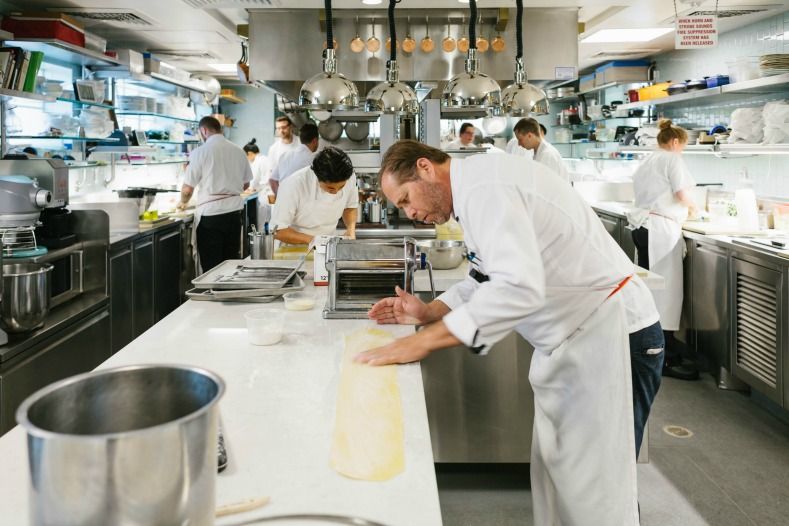 After a fire which closed the restaurant for six months in 2014, Manresa came back stronger than ever.
"I remember being asked to do Iron Chef numerous times and always turning it down, but then finally accepting when things were really dire," he says. "When the show aired, it made us full, which was a great lesson in the power of marketing."
The third obstacle Kinch faced happened late one night in July 2014 while he was vacationing on the East Coast. Manresa caught fire, sustaining major damage; the restaurant was forced to close for six months. These days, Kinch doesn't like to talk about the fire, but will say that it changed everything for him, personally and professionally. He "does everything differently, better" and says "we came back much stronger."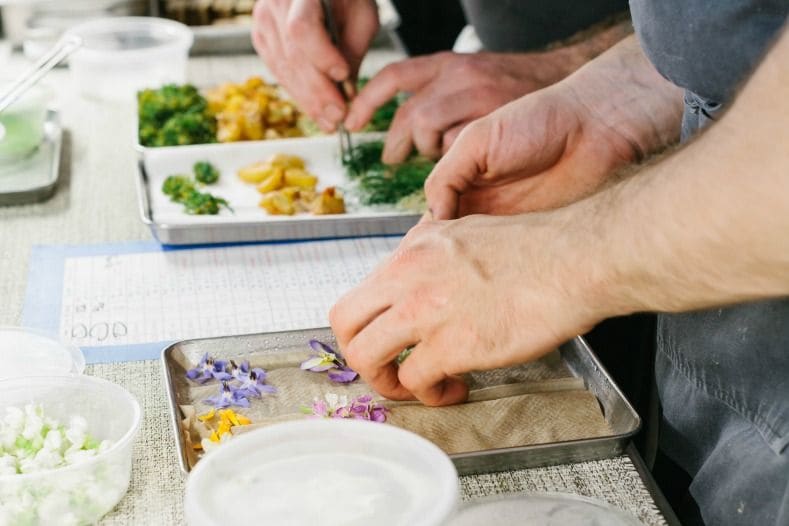 Many of Manresa's staff worked at Kinch's previous restaurant, Sent Sovi.
Kinch is loyal to his employees and they are in return. Upon closing Sent Sovi, he brought over almost all of his staff to launch Manresa. Today, he promotes from within, having only recently hired his first manager from the outside (his last one retired after 20 years with Kinch). As a specialized restaurant, he is only interested in hiring the top 1 or 2 percent of young cooks out there, most of who fit into the millennial generation.
"I find that people today are motivated by different things than they were a generation ago; they want more experiential opportunities," he says. "It isn't about making a dollar more an hour or benefits; it's about learning opportunities."
Rather than hiring someone new, Kinch prefers to promote from within.
He remembers 30 years ago when fear was the common thread in a fine dining kitchen. "There is a stereotype of a yelling chef," he says. "That simply doesn't work anymore."
Kinch's long career has taught him that eye contact and genuinely smiling are the two major hallmarks to customer service. Employees who can't—or won't—do both don't last with Kinch.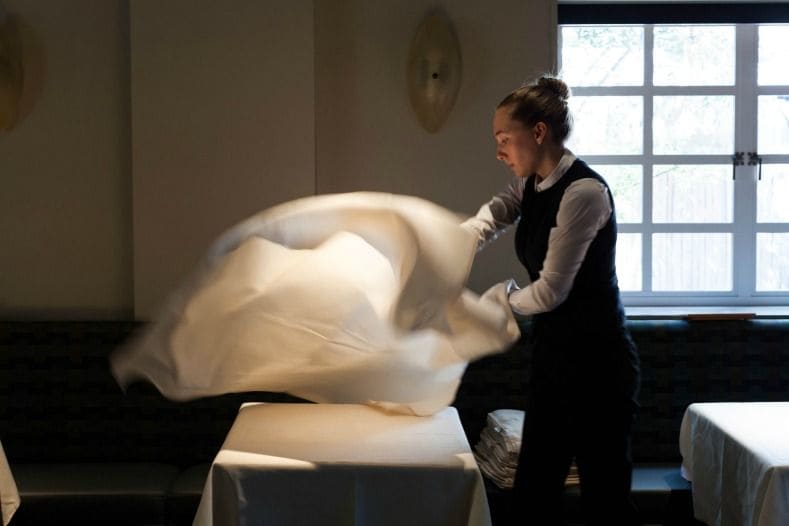 According to Kinch, the two major hallmarks of customer service are genuine smiles and eye contact.
And his empire is growing. The bakery outpost Manresa Bread, which opened in early 2015 in downtown Los Gatos, has since expanded to another location in nearby Los Altos. In January, Kinch opened The Bywater, a casual, New Orleans-inspired place, and he says business is strong.
"The bakery is built for growth, but we are taking baby steps," he says. "It took me 12 to 13 years to figure out something to do besides Manresa, so I'm in no hurry."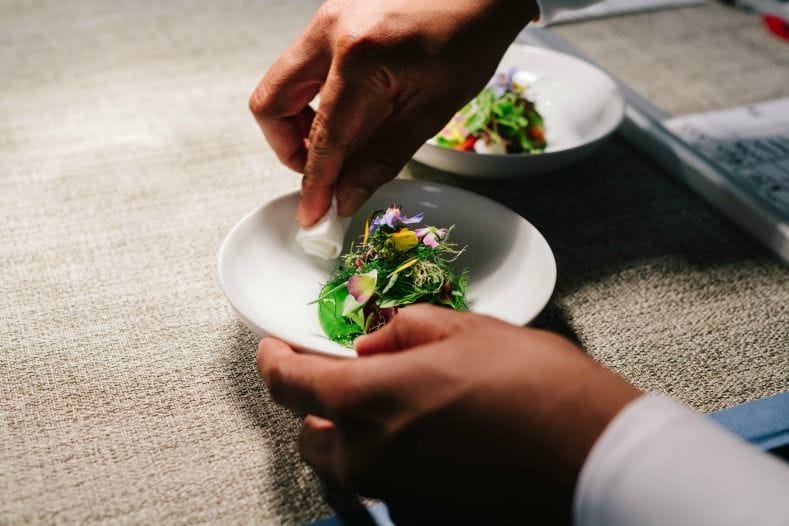 Building communication with staff members is key to a successful customer experience, says Kinch.
When pressed to offer advice to young chefs and restaurateurs, Kinch says it is important to focus on creating an environment where people want to come back and to never take your focus away from the customer experience.
"Someone can have an amazing time the whole night and then one thing can happen at the very end that can screw it up," he says. "Focus on building communication with your staff members and making the experience as good as possible for your customers every time they come in."
Photos: Jen Kay