If you think you're too busy putting out fires and making payroll to take time away from work, you may want to think again. Taking regular time off to recharge, relax and re-inspire yourself may pay off for your business as it allows for inspiration to strike.
Stepping outside of day-to-day operations can free the subconscious mind to release bursts of creativity and inspiration, according to a recent study in the Journal of Creative Behavior. The study found that people experienced creative insights in the shower, during a commute, while exercising and when in nature—essentially, when the conscious mind "checks out" from active thinking.  
I spoke to seven small-business managers who recognize the power of "checking out." These managers structure regular times to tap into their subconscious for fresh business ideas and problem solving.  
Real Vacations
Mark Aselstine of Uncorked Ventures in El Cerrito, California recently took a two-week family beach vacation in San Diego. To recharge, he left his cellphone and laptop behind and let the messages pile up during the break.
Aha moment: When wine shopping for a vacation dinner, Anelstine found uninspired selections at the nearby wine retailer. He realized anew the overall purpose of his mail-order wine business, and decided his company needed to refresh their literature explaining to customers why they choose the particular wines they ship.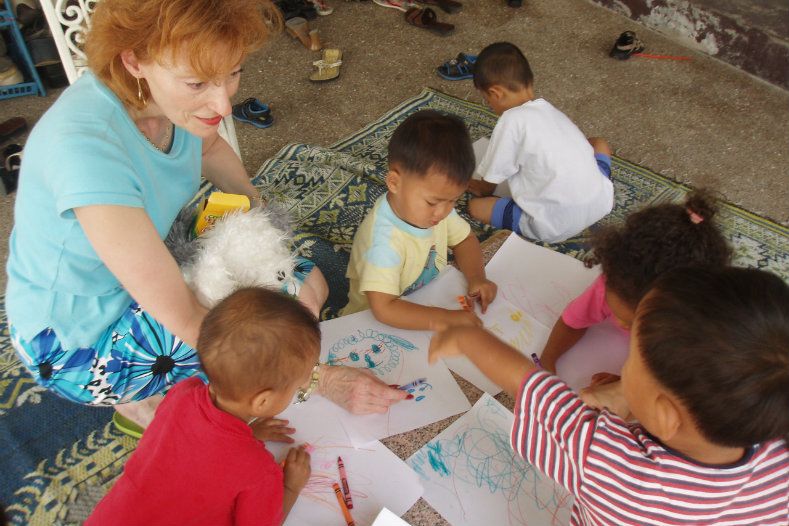 Diana Scimone
Art Appreciation
Diana Scimone, who publishes her own books at Peapod Publishing, makes weekly solo "artist dates" to explore the art in her community of Lake Mary, Florida. She may visit a museum, take a nature walk, spend an afternoon exploring textures and colors in a textile or handmade paper store or go to a film.
Aha moment: Scimone had already written several children's fiction books. On her first artist date, an idea for a serious nonfiction book burst into her head. That book is now one of Peapod's best sellers and has launched Scimone's work into college curriculums.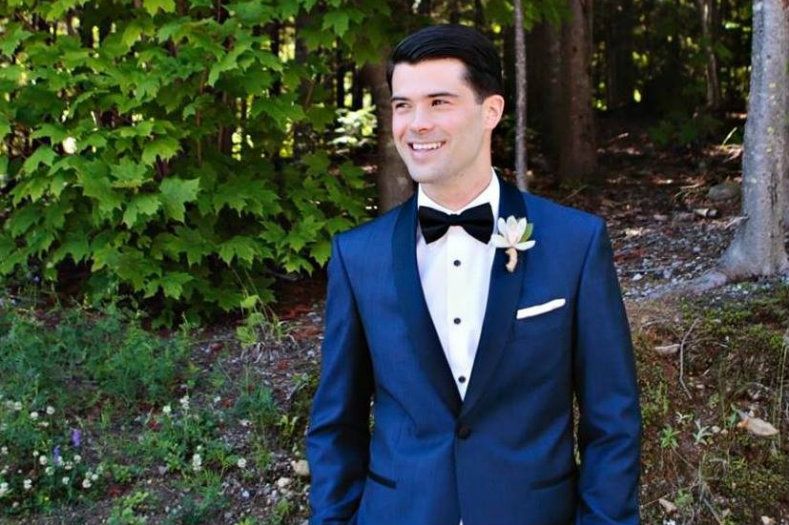 Sebastien Dupéré
Short Runs
Sebastien Dupéré is CEO of steam cleaning company Dupray, based in Montreal with offices in Delaware and Buffalo, New York. Whether home or traveling, Dupéré takes short runs twice a week (usually around four miles) for exercise and also to let his mind wander. 
You may think you don't have time for frivolous activities like running, surfing and unplugged vacations. But the truth is you may not be able to afford not to. Finding your own way to check out may help you check into a creative way to problem solve.
Aha moment: Inspiration has definitely struck on one of his runs: Dupéré came up with a steam iron idea while worrying about how to press his shirt afterwards for an important meeting. He says it's now among the steam cleaning company's best-selling items.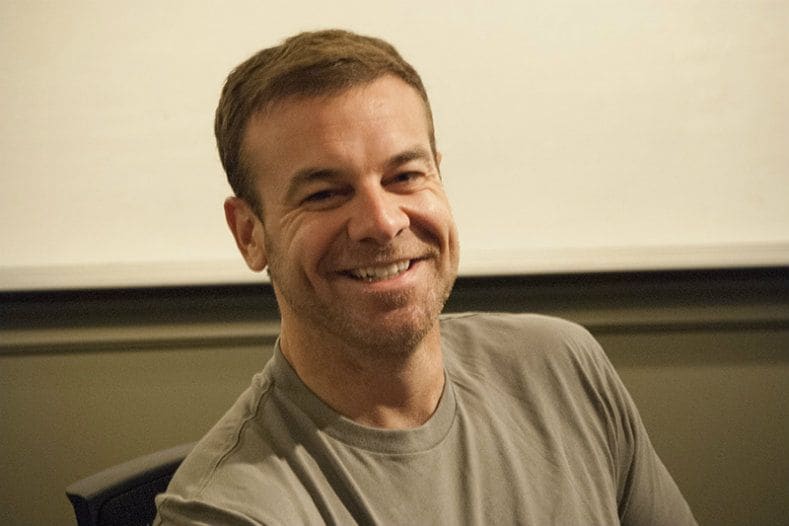 Bryan Clayton
Long Runs
Bryan Clayton runs GreenPal lawn service in Nashville, and also runs 10-20 miles several times a week to train for his annual marathons. He says he gets many of his best ideas and finds inspiration at around mile 16.  
Aha moment: On one of Clayton's long runs he pondered the problem of how to get more business from existing customers. His idea was to ask vendors to fill out a property assessment for each customer whose lawn they cut, enabling GreenPal to pitch more services like pruning and tree trimming. That form has increased revenue per customer by 45 percent, he says.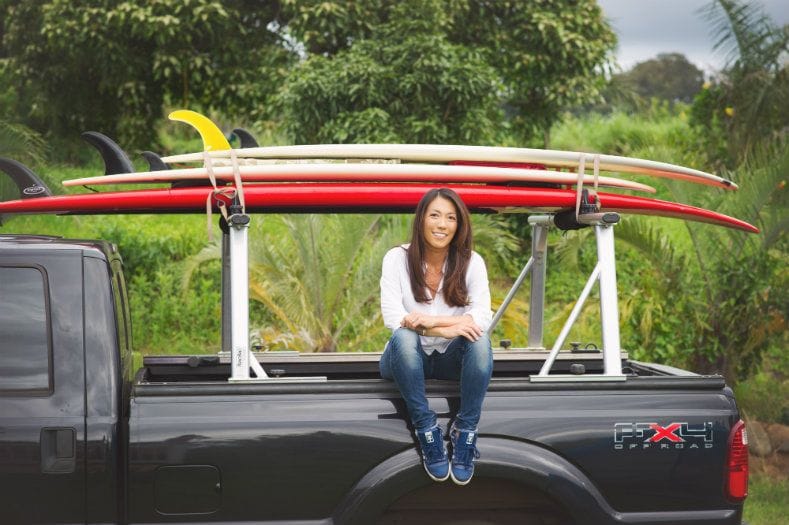 Tina Fitch
Catch a Wave
CEO Tina Fitch makes time to go surfing a few times a week—the breakers at Launiopoko are a stone's throw away from Hobnob's offices in Honolulu. 
Aha moment: Fitch was trying to figure out how to solve a technical problem for her e-invite software platform that would add options without creating more complexity. In a flash of inspiration while surfing, she found a solution—one that her team is rolling out shortly.
Location Change
Nellie Alkalp and her husband own CorpNet in Westlake Village, California, a 10-employee firm that files paperwork for new startup companies. The couple regularly schedules weekend getaways for business-focused brainstorming offsite in a fresh location.
Aha moment: During one retreat, the two were facing serious financial struggles and decided to spend the weekend combing through the numbers for inspiration. Analyzing the marketing budget revealed high spending on Google ads. They decided to risk dropping the service, sales held strong, and the company stayed in business.  
Walking Meetings
At independent insurance agency Assurance, employees keep walking shoes at their desks. Meetings are held while walking in a nearby park, on the building rooftop and even indoors at the company's new walking desks during Chicago's harsh winters.
Aha moment: The company recently held a three-hour strategy meeting with senior management team, covering eight miles in a nearby nature preserve. CMO Steven Handmaker says that the creative thinking that emerged from that meeting inspired the company to require that all senior strategy meetings be held walking offsite.  
You may think you don't have time for frivolous activities like running, surfing and unplugged vacations. But the truth is you may not be able to afford not to. Finding your own way to check out may help you check into a creative way to problem solve.
Read more articles on brainstorming.
Photo: iStock; Courtesy of Diana Scimone; Sebastien Dupéré; Bryan Clayton; and Tina Fitch