There's so much about the food world that is inspirational, and a lot of it has nothing to do with food itself. Lately the team at NOTCOT has been obsessed with all things food because we just launched Tasteologie. My favorite food trend right now is the mobile restaurant -- whether it's creative food trucks, pop-up restaurants that let different chefs experiment, or beautifully designed farm dinners. I love the idea that you don't need an actual restaurant to create an awesome dining experience.
Food trucks used to make the rounds to offices and work sites, often serving questionable cuisine to a captive audience. Now, food trucks have gotten sophisticated not only in what they serve, but also in how they do it. People can track their favorite truck's next stop on Twitter, Facebook or the truck's website. And they can find all sorts of food: from grilled cheese sandwiches to banh mi, cheeseburger sushi or gourmet French food. If you're not lucky enough to see these trucks all over your city, you can still watch them on the Food Network's Great Food Truck Race!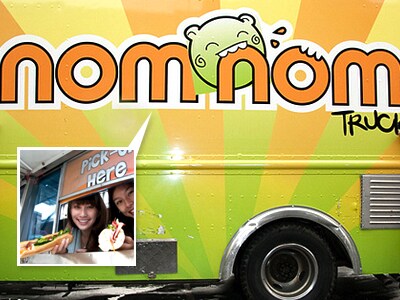 But a restaurant doesn't have to be on wheels to be flexible. An old shipping container can be a stylish modern version of a food cart.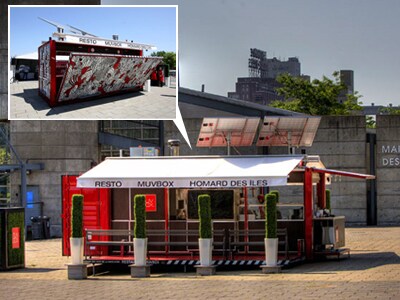 Pop-up restaurants are also a way to let a variety of new chefs come through and try out exciting new ideas or to give established chefs an innovative new playground. Another fun concept is to change the menu every night based on what's locally available, like they do at The Tasting Kitchen. Some pop-up restaurants even revitalize an old location by trying out new ideas until one proves to be the best fit for the area.

Amazing farm fresh food is always in demand, and with a little vision, a farm dinner can turn into an exquisite visual experience, as well as a delicious meal! With a different location each time, Outstanding in the Field dinners are just one of the beautiful ways to turn a good meal into a memorable experience.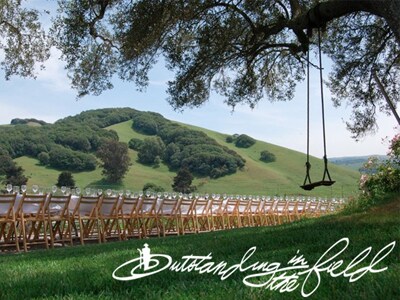 Looking at how another industry reinvents itself it is inspirational. Some of my best ideas come to me when I'm lost in the joy of looking at someone else's creations or ways of doing things. These "restaurants" have had to distill their experience down to their essence, which really gets me thinking about what my business is about at its core. 
What are you experiencing outside of your industry that is exciting and inspiring you?