With increasing camera quality, the iPhone now provides a portable, easy-to-use tool for many entrepreneurs. Could your business benefit from the iPhoneography movement? Most likely, yes.
iPhoneography, or simply "iPhone photography," enables the amateur marketer to have access to high-quality images for his or her business, even if professional photography isn't a core competency. Learning how to use a bulky DSLR camera is typically not top-of-mind for busy entrepreneurs, who simply want to create compelling, visually-beautiful content for their brand's social and online channels, as quickly and efficiently as possible.
Thanks to Apple and other smartphone producers, creating high-quality, beautiful images, at the least, is more accessible than ever. Of course, you don't have to have an iPhone to produce beautiful mobile images. Beyond the iPhone 5S, some of the best smartphone cameras are found on the Nokia Lumia 1020, Samsung Galaxy S4, HTC One, and Nokia Lumia 925.
Since buying and learning to use a fancy camera isn't always an option, smartphone photos are an increasingly acceptable business asset, including for product photos and videos, customer satisfaction, and behind-the-scenes sharing.
We spoke with a number of entrepreneurs using iPhoneography to power a variety of their business activities to get thoughts on how to best utilize iPhone photos and some of the more interesting iPhone apps for photo editing and sharing. Here's are the top ways they're using simple snapshots to help drive business.
1. Product Photos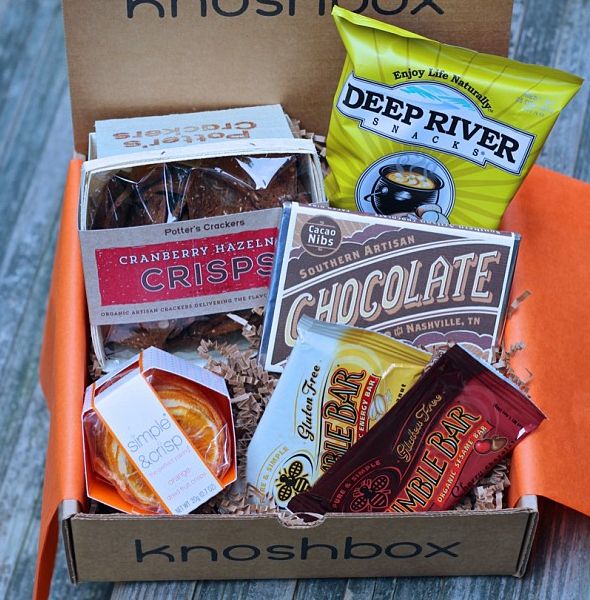 Knoshbox, an online retailer that specializes in small batch, specialty and artisan foods, uses iPhone photos to power its social channels, including Instagram and Twitter.
"In most cases, shooting product images with an iPhone for our social feeds is more time efficient and allows us to share more content, specifically on weekends when we are running around during the day," says founder Richard Belton. "For larger projects and product images on our website, we do shoot with a Canon DSLR, though it isn't always practical to carry that around to events."
Belton says that iPhone images are also more friendly, transparent, and authentic in the social verse. Uploading Photoshopped professional images on all of your social media accounts won't get you far, he says. On social media sites, where being authentic and off-the-cuff are key, professionally produced photos can come off as distant, unauthentic and cold.
2. Customer Satisfaction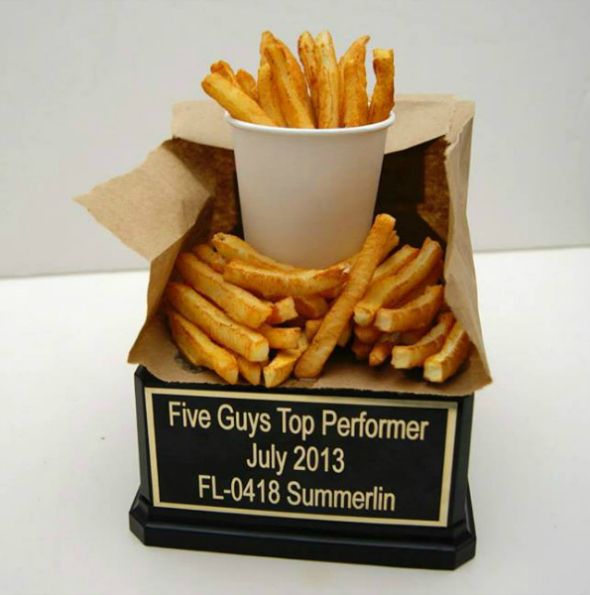 For businesses that produce physical goods, iPhoneography can be used through the production process to keep customers in the know. Lindsey Bard, director of marketing and communications at Far Out Awards, a Florida-based trophy and awards producer, says having an iPhone handy has boded well for customer satisfaction.
"It has helped us communicate with our customers more effectively, by being able to show them pictures throughout the process of creating their awards, thus enhancing customer satisfaction with the end result," Bard says.
Working with a Florida-based franchise of Five Guys Burgers and Fries, for example, Far Out Awards created a trophy with realistic fries atop of it for their "Top Performer" award. Not only did Bard share a photo with the Five Guys team, but she also shared it with Far Out's social following, garnering a little extra buzz for the client.
3. A Look Behind the Scenes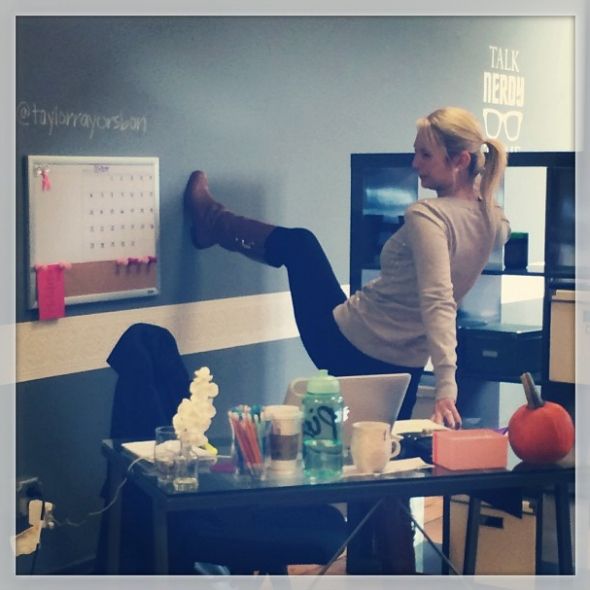 Because most of us always have our cell phone within reach, it can be a great tool for catching unexpected moments in the office.
Geben Communications founder and president Heather Whaling says her crew uses iPhoneography to power the public-relations agency's #Geben365 campaign. "Every day for a year, we're posting a photo on the Geben Communications Instagram account, in hopes of sharing a bit of our company culture with people," Whaling says. "All our photos are taken or created on iPhones. We share team lunches and happy hours, events we plan, meetings with clients, travel, client success stories—plus random photos, like when the three of us wore boots on the first fall-feeling day, or the day two horse-mounted police officers stopped by the office."
These are the kinds of moments that make companies look human. These are the moments customers and fans like to see in their social feeds.
So when Geben Communications account manager Taylor Ray Orsbon did a high kick to rid the office of a spider, you better believe Whaling was ready and armed with her iPhone and the community was ready to chime in on Instagram.
4. Video
While you're shooting photos, don't forget to switch over to video and try a little iPhone videography.
Utah-based industrial cleaning company Coldsweep has been using the iPhone since its inception to document before and after photos of its dry-ice blasting projects, but recently began using the iPhone for video projects as well. Founder Randell Heath, for example, stars in the company's introductory YouTube video about induction stripping, a magnetic process that removes coatings with no noise or secondary waste. The company's videos typically include a mix of video footage and still photos to showcase the company's new technology, says Heath.
"We use iMovie and iPhoto to edit our materials. We have Final Cut Pro and Aperture, but have not used these applications much," Heath says. "The biggest benefit for me as a small-business owner is the ability to show high-quality video and photos to customers that I meet directly from my iPhone. I always have my phone, so I'm always prepared to show customers how dry-ice blasting and induction stripping work."
Where Should I Begin?
If you're looking to enhance your iPhoneography skills, check out some of the most recommended apps among our interviewees:
How does your small business use iPhoneography? Which apps would you recommend to other entrepreneurs looking to improve their iPhoneography work? Let us know in the comments!
Erica Swallow is a tech and lifestyle writer, technology entrepreneur, and MIT Sloan MBA candidate. Follow her on Twitter @ericaswallow.
Photos from top: Thinkstock, Courtesy of Knoshbox, Courtesy of Far Out Awards, Courtesy of Geben Communications